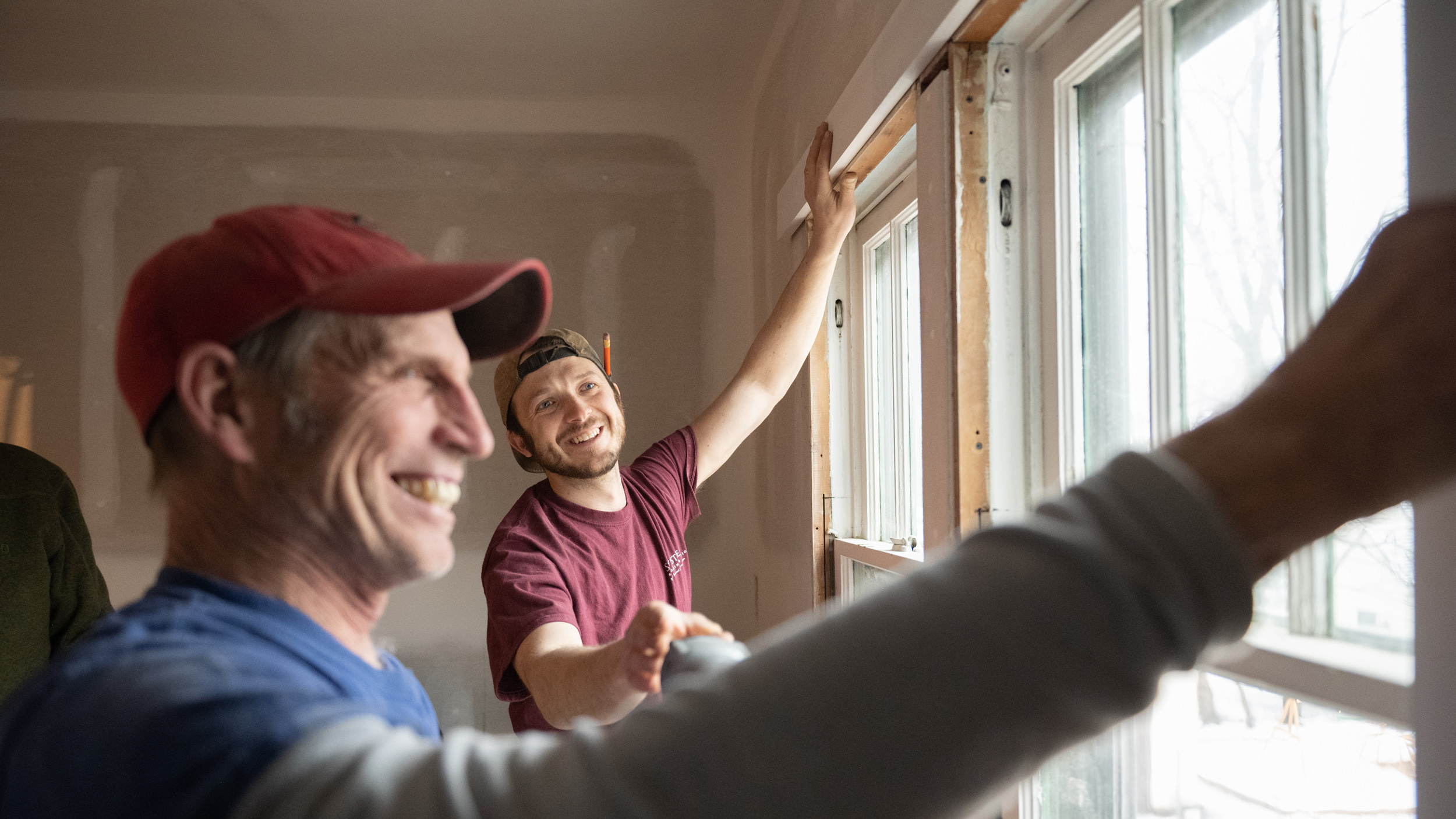 Our design and CONSTRUCTION Team
Meet the Team
John Sylvestre

Certified Aging-in-Place Specialist

,

Owner

MCR, CKD, CKBR, CLC, CAPS*

John has been in the remodeling industry for over 50 years and started the company while putting himself through Architecture school at the University of Minnesota, eons ago. He loves taking an existing home and working closely with the owner to better fit their current and future needs.

He has been active in the Remodeling industry at both the local and national levels and received the Harold Hammerman Award for Education, the highest in the industry, for his work in developing and implementing the NARI Certified Lead Carpenter program.

He is passionate about the outdoors and loves expeditions that take him to wild and faraway places. Don't ask about fishing unless you have some time.

---

*In case you're wondering, here's what all the acronyms mean:
MCR: Master Certified Remodeler, National Associations of the Remodeling Industry (NARI)
CKD: Certified Kitchen and Bath Remodeler, National Kitchen and Bath Association (NKBA)
CKBR: Certified Kitchen and Bath Remodeler, NARI
CLC: Certified Lead Carpenter, NARI
CAPS: Certified Aging-in-Place Specialist, National Associations of Home Builders (NAHB)
Yes, it is possible to design and build with ease. It's what we do.
Marc Sylvestre

General Manager

In addition to his incredibly white teeth and Pepsodent smile (all the time), Marc excels at helping clients navigate the design-build process without losing their minds or tempers. Marc enjoys many aspects of remodeling, but he especially loves to help remodel homes to fit people's lifestyles better. After practicing as a Chiropractor the idea of being part of a business was intriguing. He worked with John in design and sales before moving to the production side of the business. He stays busy with his two young kids, remodeling his South Minneapolis home and keeping his dad on task. 
In the office and in the field, we promise to provide creativity, craftsmanship, collaboration and care.
Gregg Hanson

Senior Estimator

Gregg has been in the industry for nearly 40 years. He started out as a Production Carpenter and quickly became a Lead Carpenter.  He eventually moved into the office as an Estimator and has been with Sylvestre Remodeling & Design for almost 22 years. Gregg married his high school sweetheart and has two daughters and a son.  Gregg enjoys many outdoor activities including hunting, golfing, and hiking with his family.  Despite recently purchasing a new house, Gregg finds plenty of projects to keep him busy.

Chris Page

Field Supervisor

Chris has years of experience in the construction industry which includes running his own remodeling business. He is a Shreveport, Louisiana native and enjoys sports of all kinds including LSU football. He relocated north after marrying a Minnesota native. He also has a young daughter that keeps him on his toes. 

Kim Lieske

Production Manager

Kim is a recent addition to our staff. She thrives at being organized which is a necessary skill as a Production Manager. It's always great to walk by and see a neatly organized desk.  Previously she worked in the door industry for a number of years developing processes that eventually grew into a multi-million dollar segment of that company. She is at home with anything that's furry—including her two cats and dog. 

Harvey Sherman, AIA

Design and Architecture

Mr. Sherman has a Master of Architecture Degree from the University of Pennsylvania, during the tenure of Louis I. Kahn, whose teaching has guided his work. He is licensed to practice architecture in Minnesota, has NCARB Certification, and is a member of the AIA. Harvey has worked in the design and building industry for 40 years as a registered, practicing Architect, licensed contractor, and teacher. He has completed a wide variety of highly successful projects, and much of his work has been on older homes and buildings. Learn more about Harvey!

Sara Wilson

Sales and Design Associate

After earning her BA in Interior Design, Sara started her career working in different showrooms and specializing in products like tile, plumbing, countertops, and cabinets. Learning product knowledge in depth really set her up to be successful in the remodeling industry. On a personal note, Sara considers herself a positive person. A good day starts with a coffee in the morning and being able to be creative at work. Sara also likes to box and is very passionate about animals. She's volunteered with rescues for several years and is a bully breed (pit bull) advocate. She even owns two of her own.

Sabrina Webb

Office Manager

Sabrina wears many hats, making each day unique. She serves as an office manager, bookkeeper, and also focuses on business development and employee relations/HR. Outside of work, Sabrina enjoys cooking, reading, traveling, and spending quality time with her family. She has two cats named Alvin and Lola, as well as a bearded dragon named Fiona. Sabrina is also actively pursuing a master's degree in business administration.

Craig Windle

Master Carpenter Emeritus

Craig has been a carpenter for over 36 years. Prior to joining Sylvestre Construction 24 years ago, he was involved in new construction for 10 years. There really is no woodworking challenge that Craig cannot accomplish. He even has his own woodworking shop where he fabricates all kinds of different projects. Craig is married with two sons and a daughter. His twin sons play professional sports… just ask him.

Zak Shaw

Carpenter

Zak and Marc have known each other since high school when they played hockey together. One day they ran across each other and started talking about remodeling. Zak was working in the custom tile industry as a manager and wanted to increase his skills in remodeling and carpentry. Since then he has learned to hone his skills as a carpenter while working with us. On the side, he and his wife own and are in the middle of remodeling a duplex in the northern suburbs. To this day, Zak and Marc still play hockey for fun.

Jeffrey Lema

Apprentice Carpenter

Jeffrey started his career in 2018, which is when he first met Carpenter, Zak Shaw. After Zak transitioned to our team, he extended an opportunity to Jeffrey. For the most part, you'll find them working together. They've discovered they share many interests, including a love for jamming out to Selena Gomez. Every day, Jeffrey is tackling a new task, and one of his favorites so far is brainstorming and building custom demo chutes. In his free time, Jeffrey loves spending time with family, playing video games, and hanging out with his cat, Binx. On special occasions, he treats himself to a visit to Legoland at the Mall of America.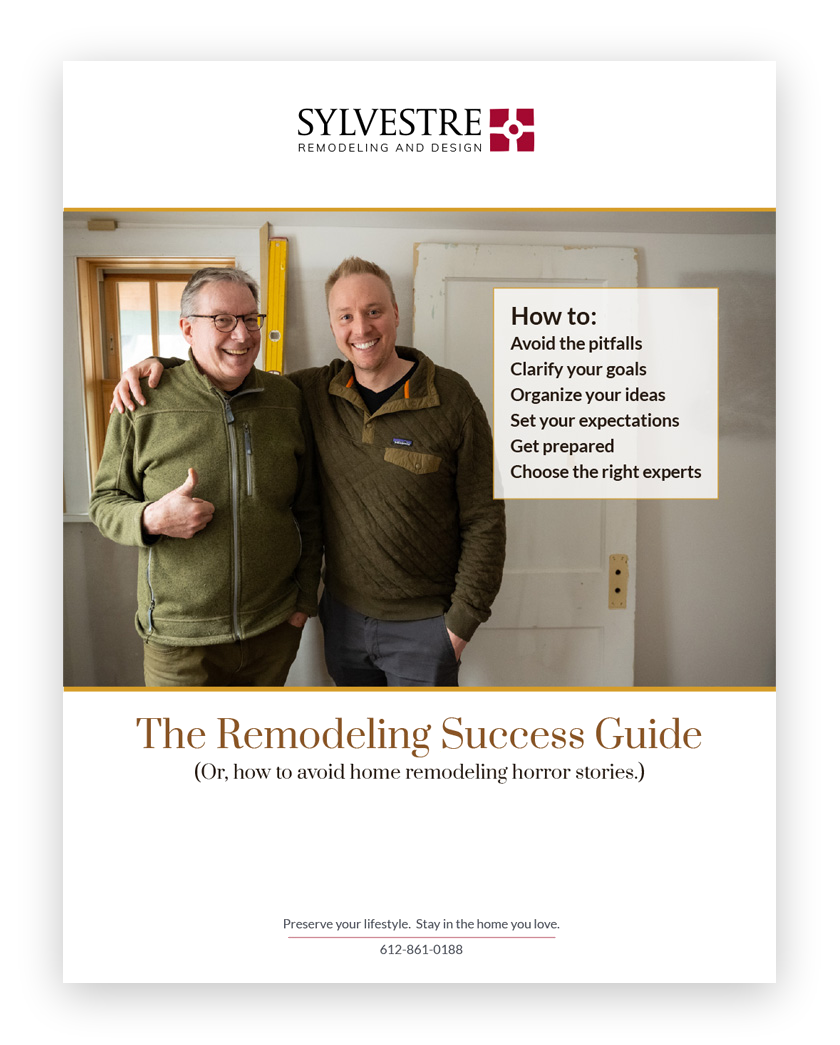 Remodeling Success Guide
---
How to Avoid Home Remodeling Horror Stories
Yes, it is possible to design and build with ease. Learn how with this Guide to Remodeling Success!
"*" indicates required fields