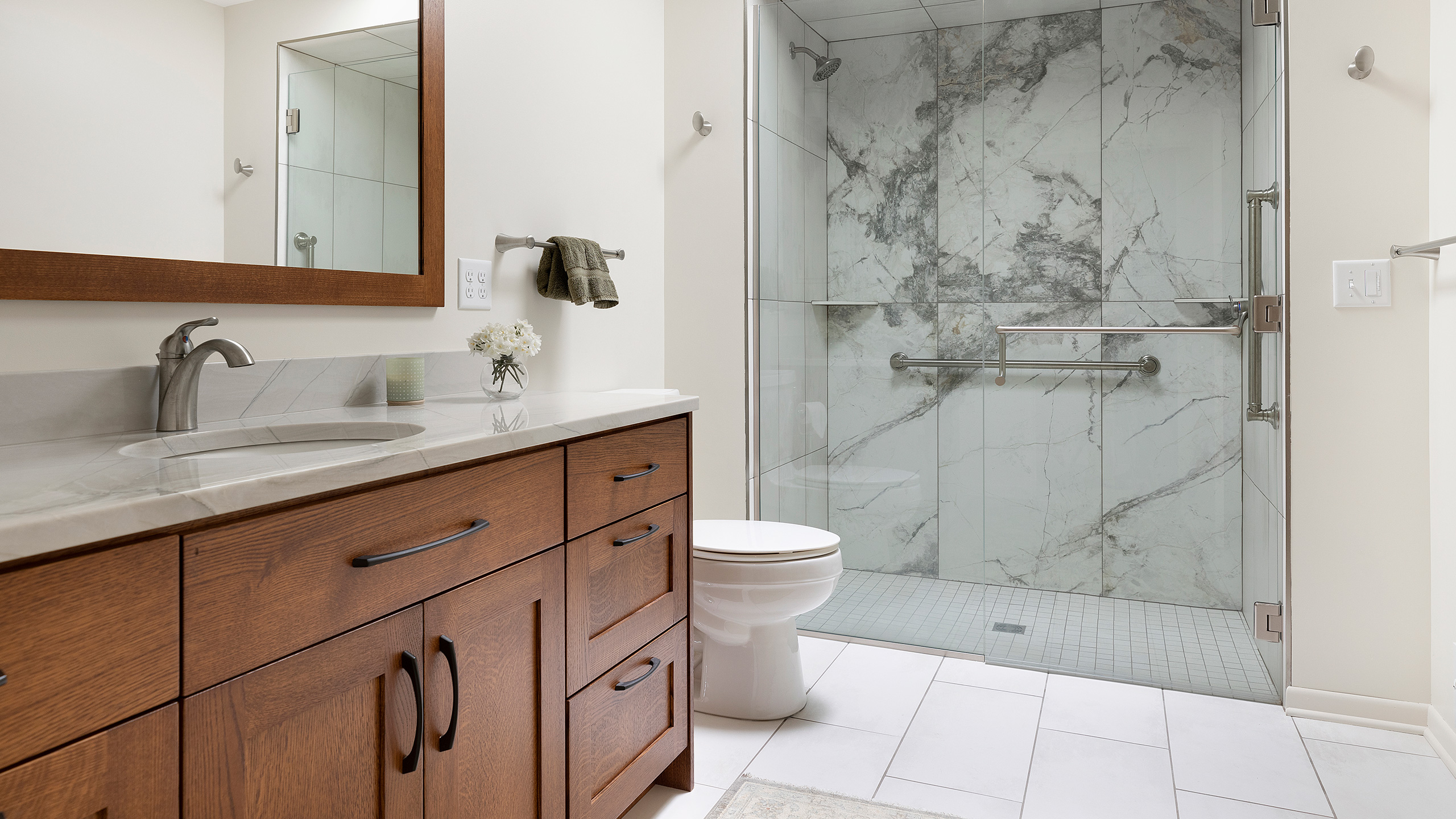 Universal BATHROOM design
Universal bathroom design features
Universal bathroom design features that improve accessibility for the whole family.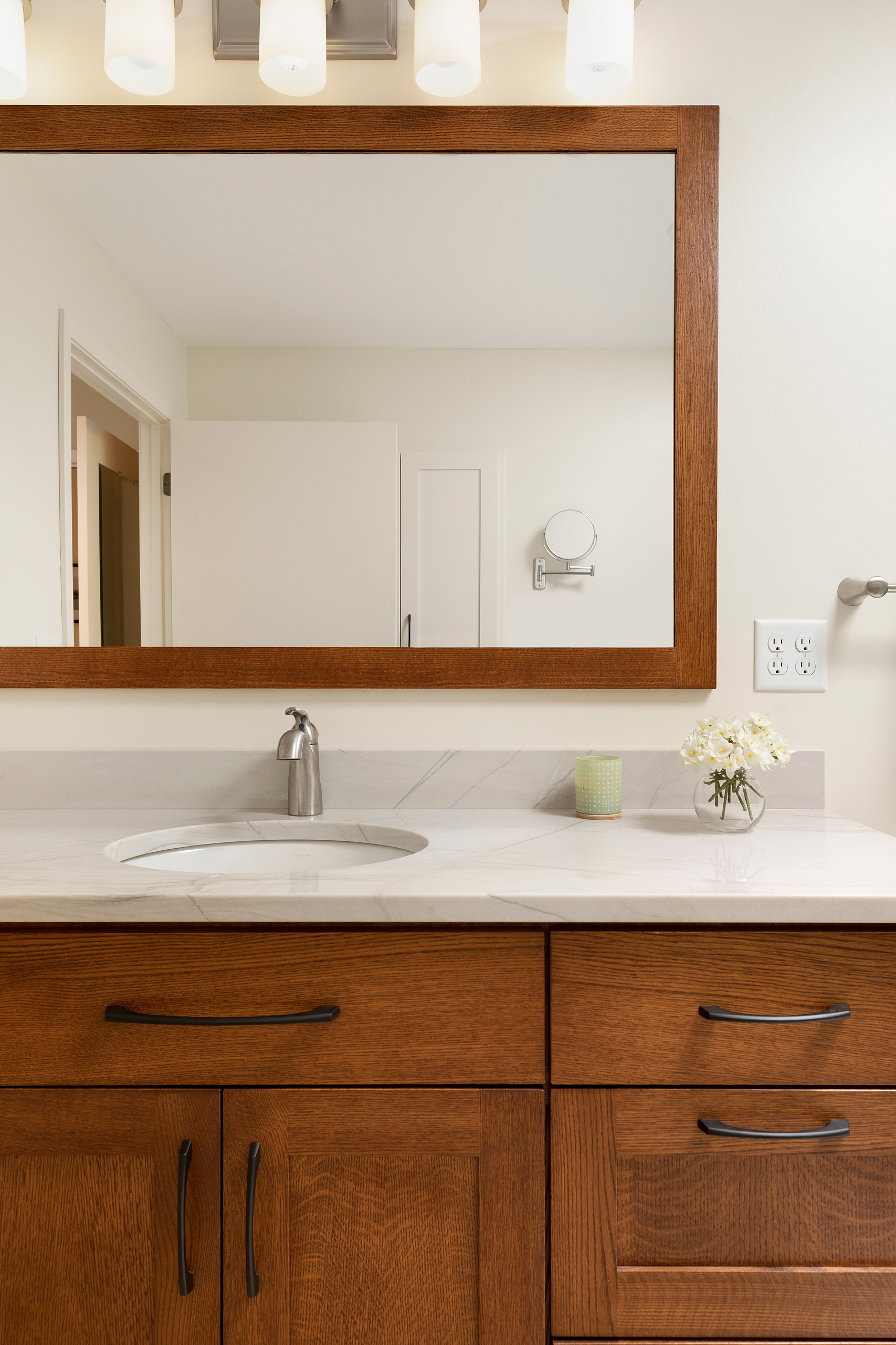 Some things are unavoidable. Most of us will, sooner or later, temporarily or permanently, have difficulty standing, walking, using our hands, or reading the itty-bitty type on the bottom of cold medicine.
Not only do we remodel to update the mechanicals and finishes but we want to make sure the remodeling will work now and in the future as we all change.
Making a bathroom, or any space for that matter, easy to use for all people is just an extension of our desire to make homes work better.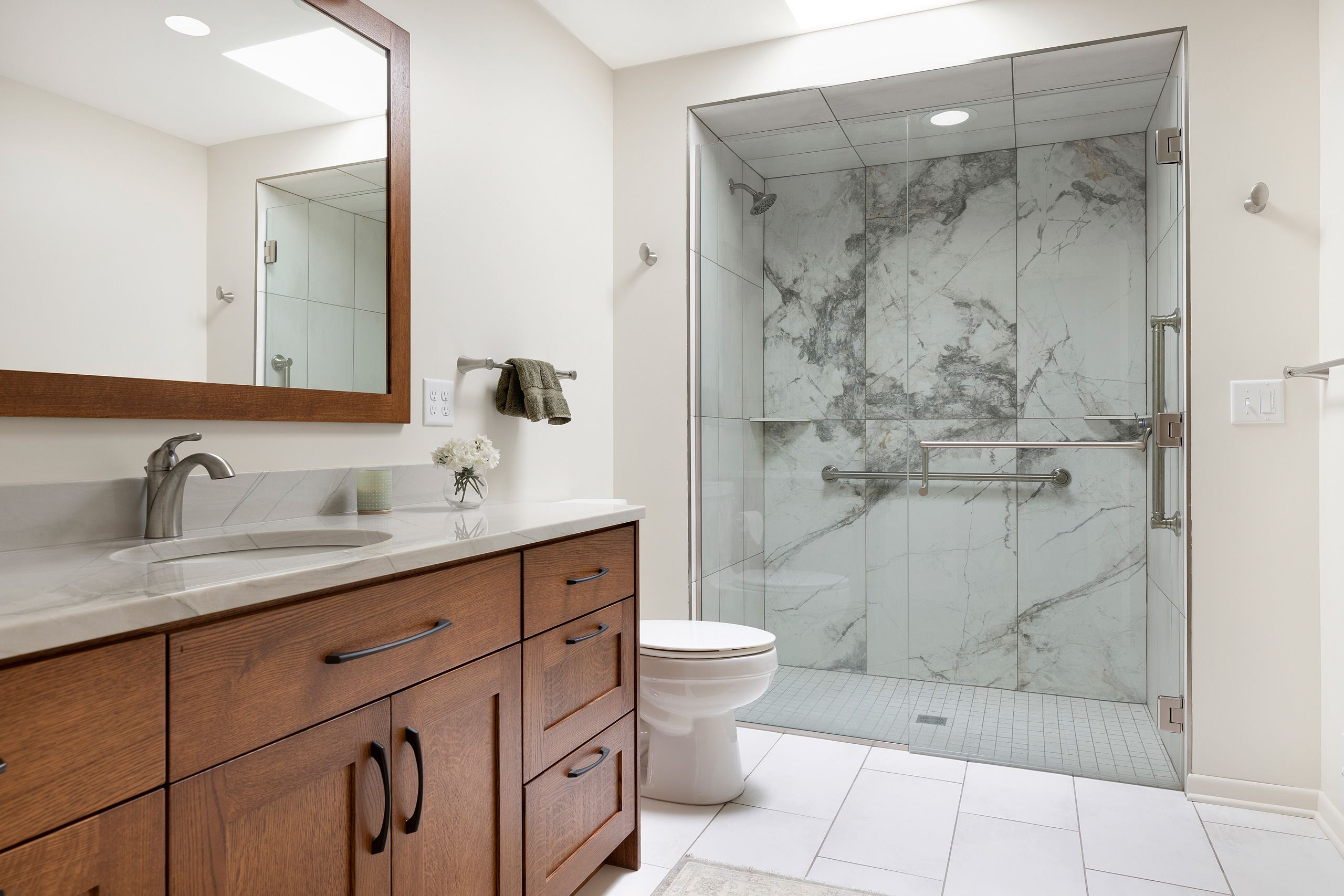 ---
Universal remodeling design is the construction of an environment so that it can be accessed, understood, and used by all people – regardless of age, size, ability, or disability.
Someday, you (or someone you love) might find self-care challenging. Remodeling is an opportunity to upgrade homes and spaces so they work better for people of all ages, sizes, shapes, and abilities. It's a chance to plan for the future.

---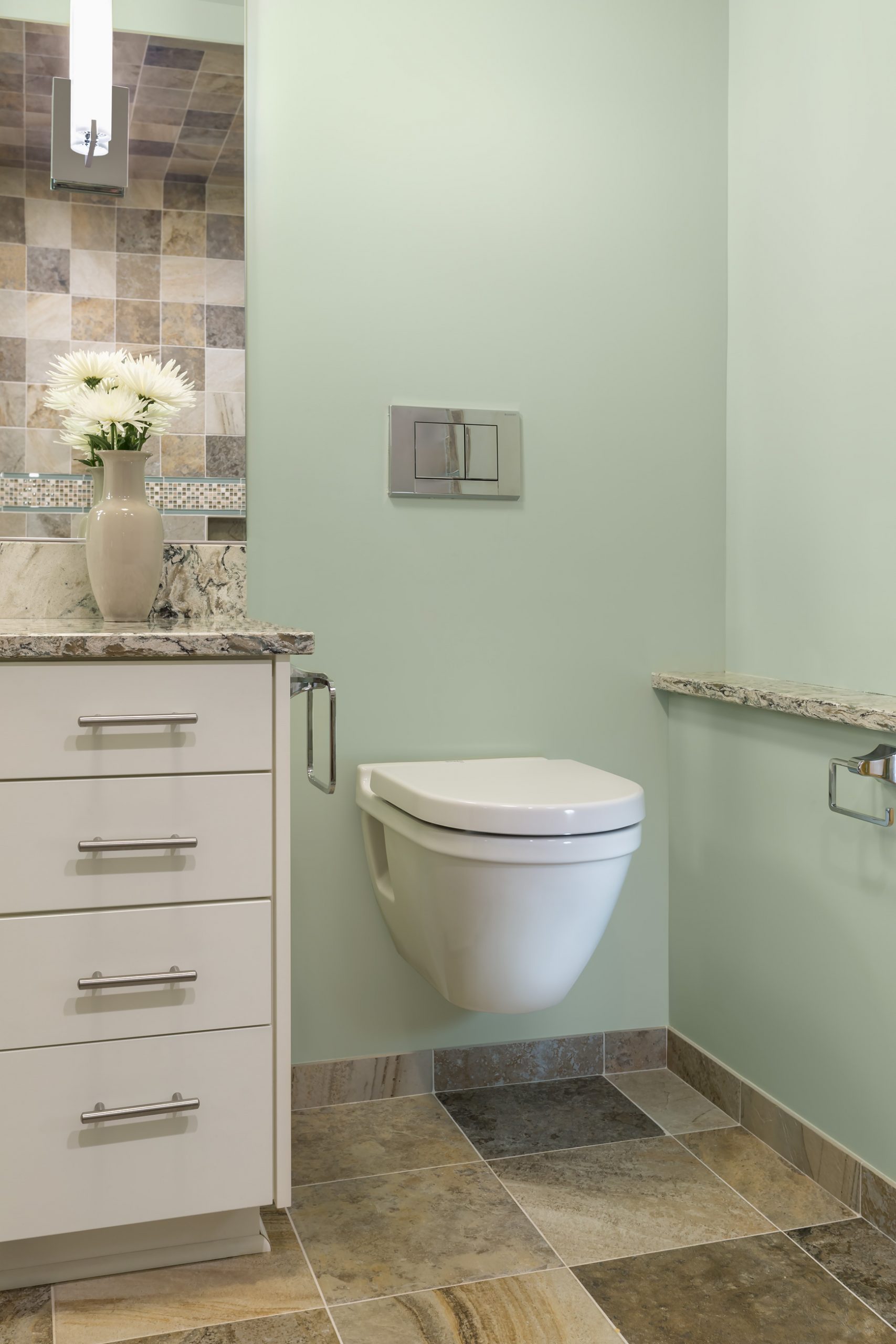 Here are some design features that make spaces more accessible.
SUFFICIENT CLEARANCES
There should be enough room to move around with equipment (walker, cane, wheelchair) or with a caregiver. To allow wheelchair access, openings should be at least 32 inches wide.
RECESSED TOILETS
Because the tank is in the wall, a recessed toilet (left) allows more space for people and equipment. They can be positioned at any height, making it easier to "take a seat."
BIDET TOILET SEATS
A popular "luxury" these days! Available at many different price points, they come with just the basics or lots of bells and whistles. For anyone who has difficulty using the tub or shower, they're a big win. (Fun fact: the toilet paper shortage during the pandemic triggered a surge in demand.)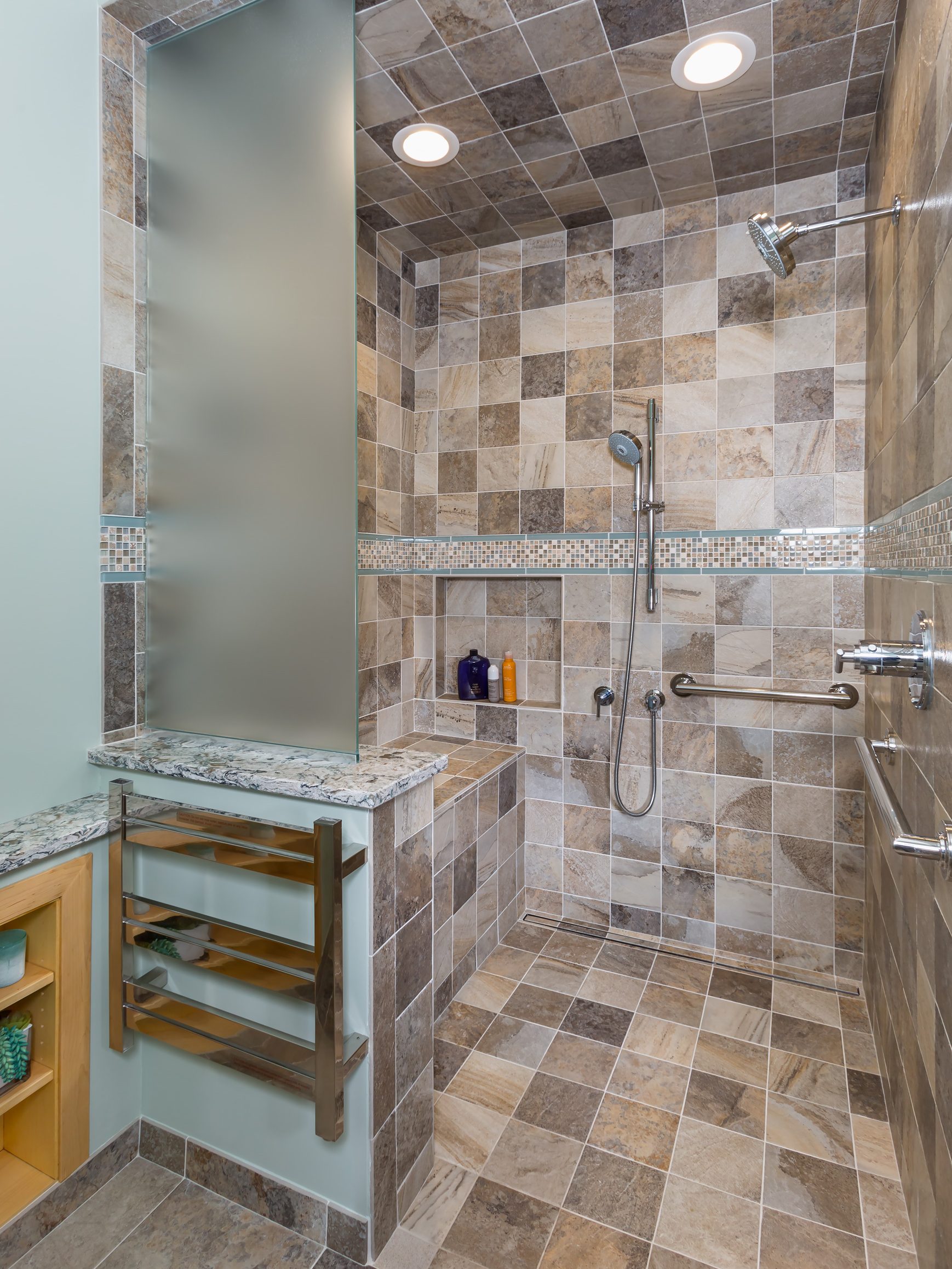 CURBLESS SHOWERS WITHOUT DOORS
A curbless shower design without a door eliminates barriers and reduces the risk of tripping. It also makes the layout more spacious. Controls in the shower can be reached from a sitting or standing position.
SHOWER SEATS AND BENCHES
Shower seats and benches are ideal for people with mobility, strength, or balance issues.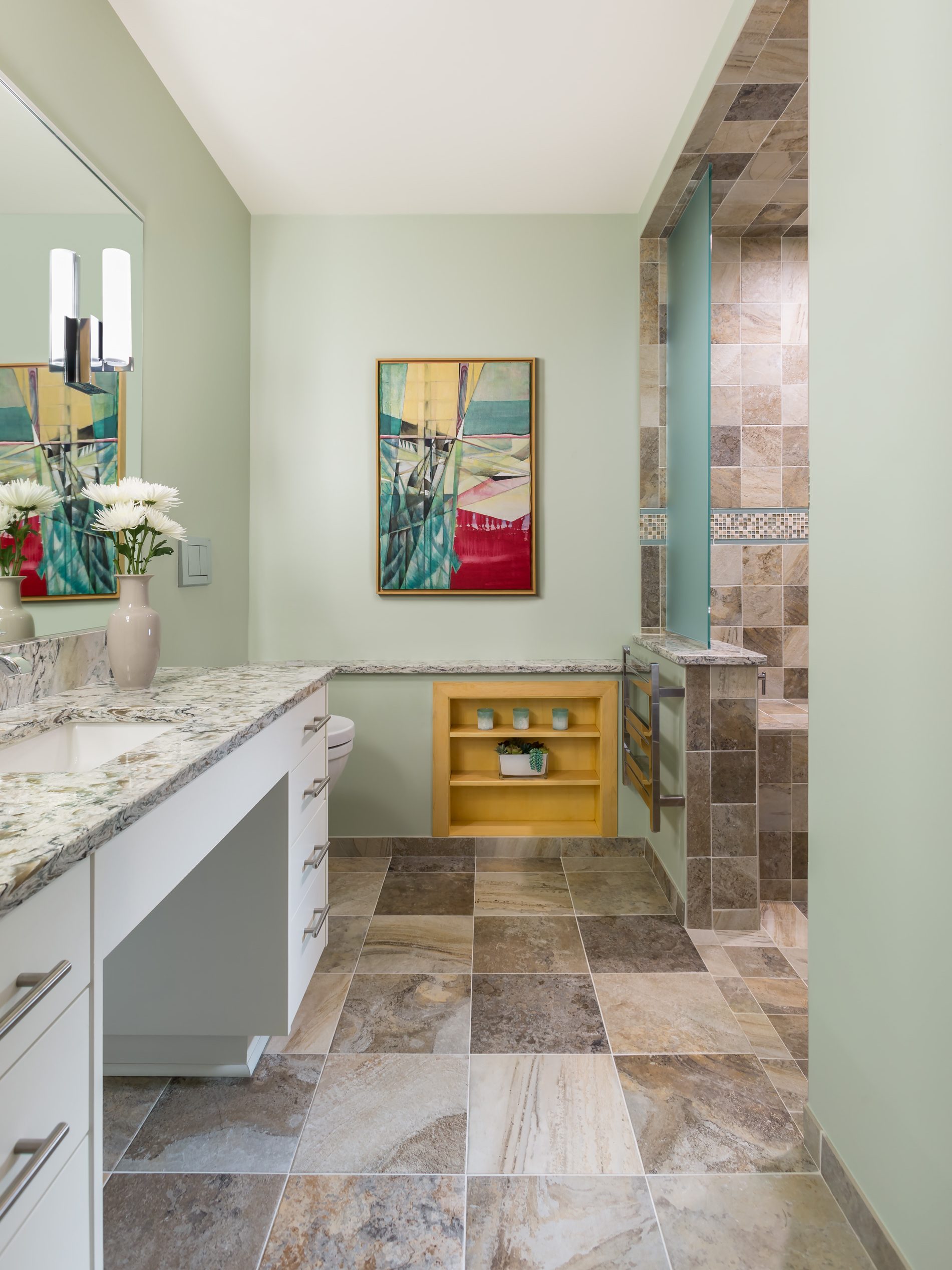 EVERYTHING WITHIN REACH
Keep niches low. Add grab bars. And include a multi-diverter so you can control the shower from more than one location. Open shelving makes it easier to reach personal items. Small ledges are prettier than grab bars and provide support for moving around.
LIGHT AND BRIGHT
As we age, we need more light. Design bathrooms with ample lighting from multiple sources. Use dimmers to brighten or soften the light as needed.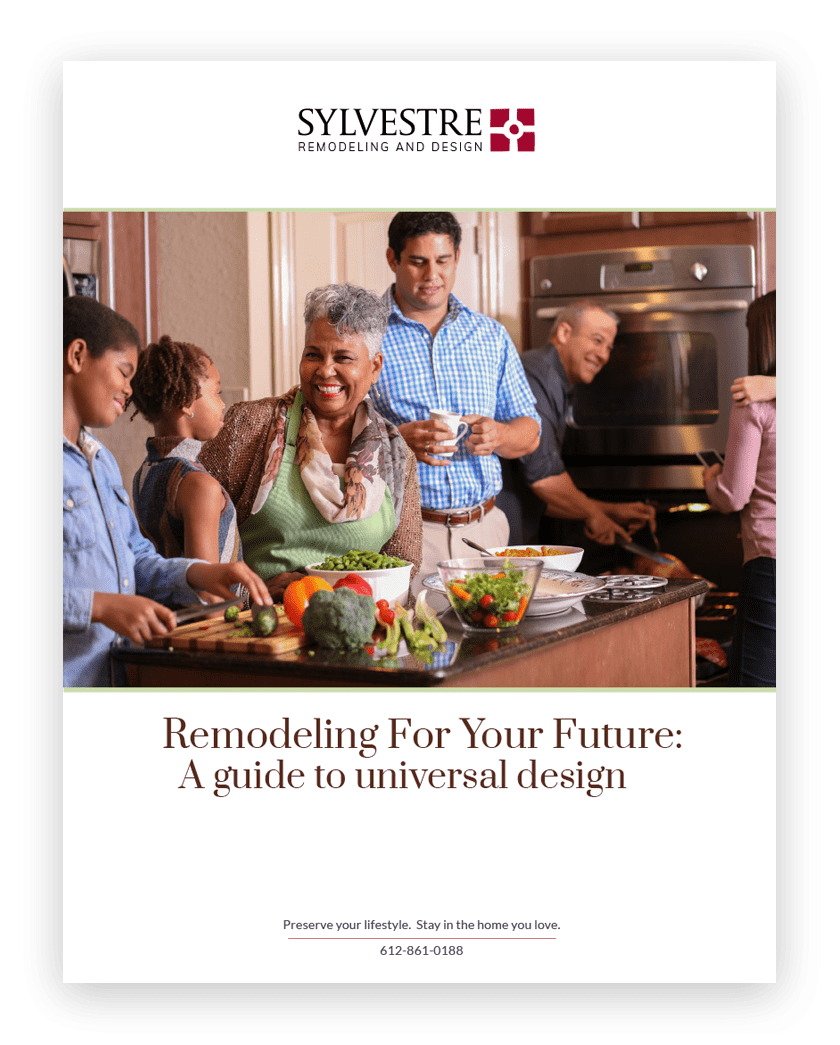 Guide to Universal Design
---
Our in-depth guide to aging-in-place home design is packed with ideas and information.
"*" indicates required fields
Universal Design Posts
According to the AARP, "Even a small bathroom can be modified to improve accessibility." For aging-in-place, universal design features make bathrooms more accessible.

John Sylvestre explains what a Certified Aging-in-Place Specialist (CAPS) remodeler is and what can be achieved through training and testing.