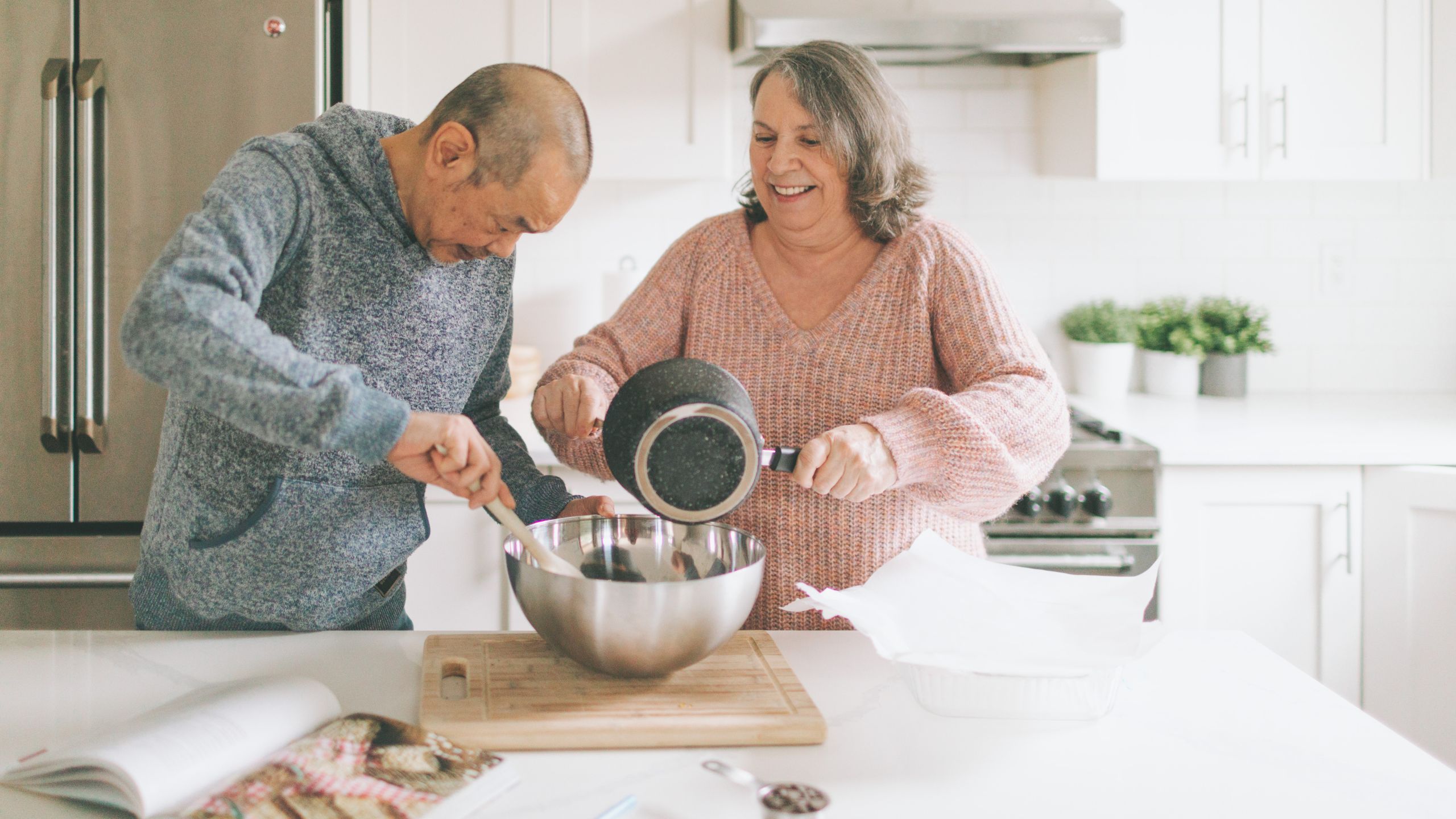 universal kitchen DESIGN
Universal Kitchen Design Features
Kitchens that are designed for aging-in-place include universal design features that improve accessibility for the whole family.
---
We like to think we will always have the use of our eyes, ears, hands, feet, arms, and legs. But aging, arthritis, injuries, or ye-olde-hip-replacement can change our abilities short- or long-term. Here's a quick overview of some of the universal design features that can make people of different ages, heights, and abilities happier and more comfortable in your kitchen.
Five kitchen features that make the space more accessible for everyone.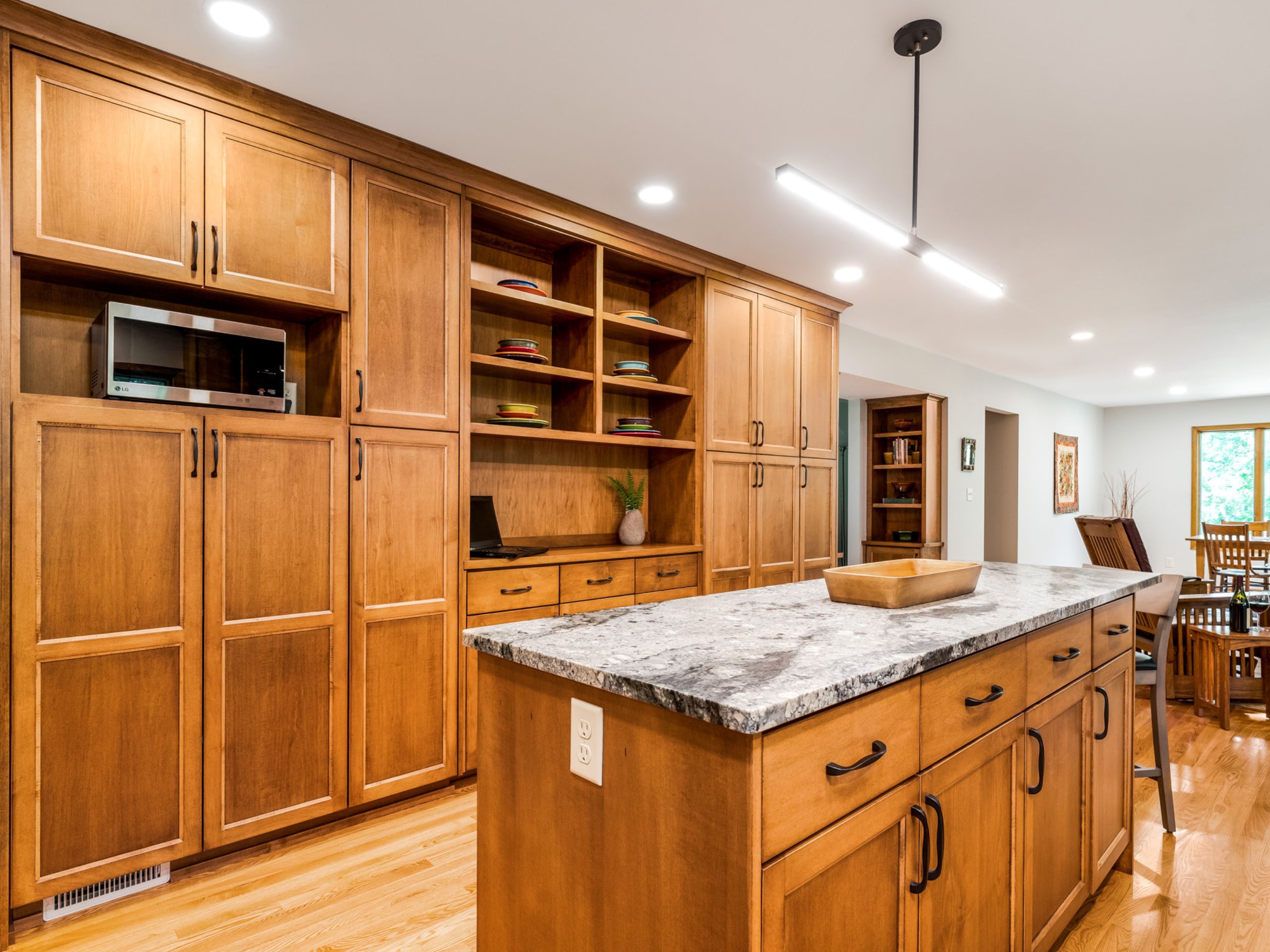 STORAGE
Drawers in base cabinets are a very popular feature. Turns out even marathon runners don't like to squat down and shove their heads inside a cabinet to grab the soup pot. Cabinets can be fitted with a variety of features that make it easier to reach what's inside. Pull-out shelves, drop-down shelves, lazy Susan inserts, and pull-out trash and recycling bins are usability winners. Rolling carts provide additional storage space that is easy to reach and can be stored in knee spaces. Open shelves are also a popular and stylish universal design trick.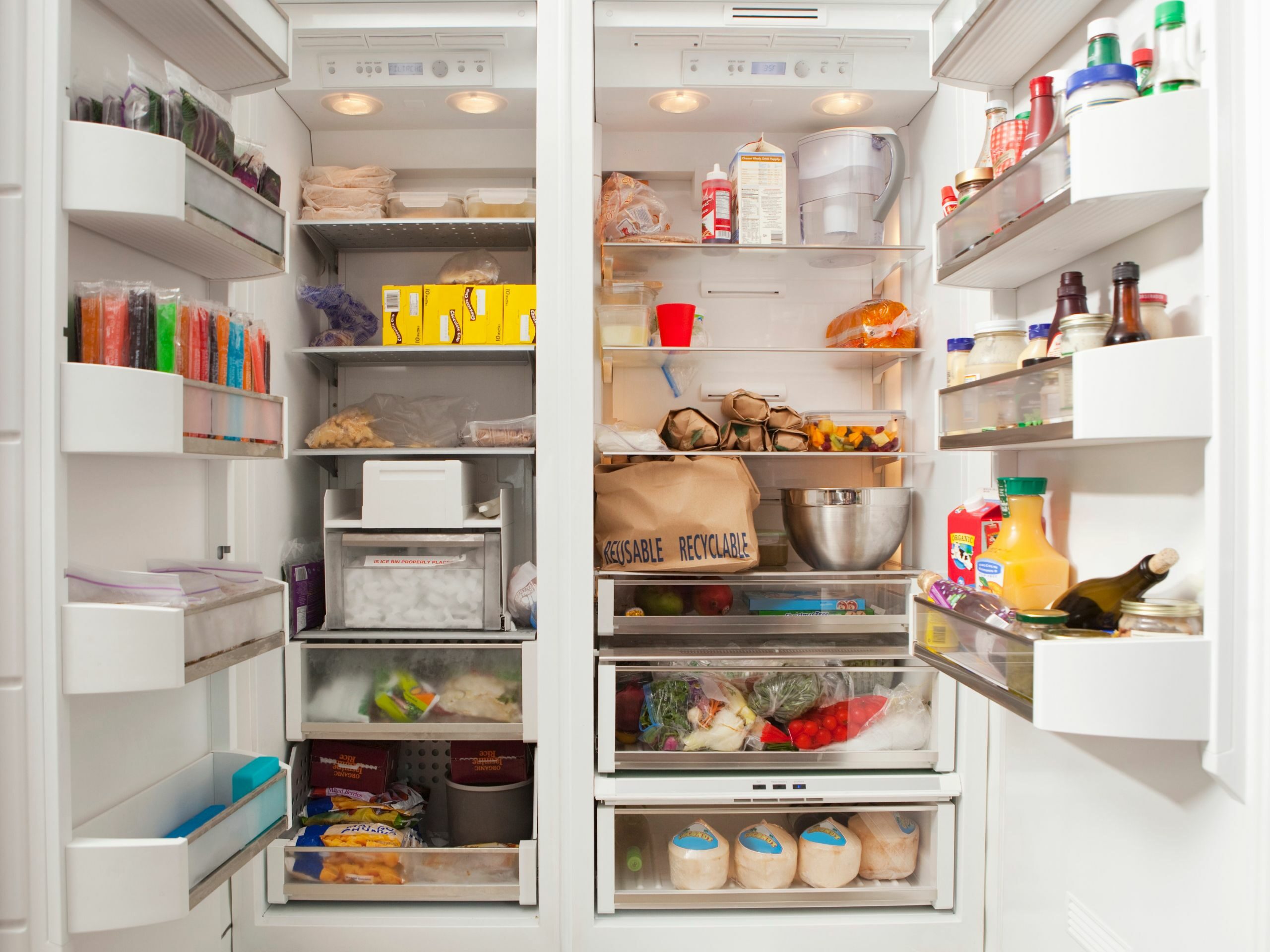 APPLIANCES
Install appliances so they are easy to reach and use. For example, raising the dishwasher can make it usable for those in wheelchairs or anyone who may have difficulty bending (not judging). French door or side-by-side refrigerators offer easier accessibility than those with top or bottom freezers. (Kids can reach the popsicles!) Position switches and outlets in accessible locations.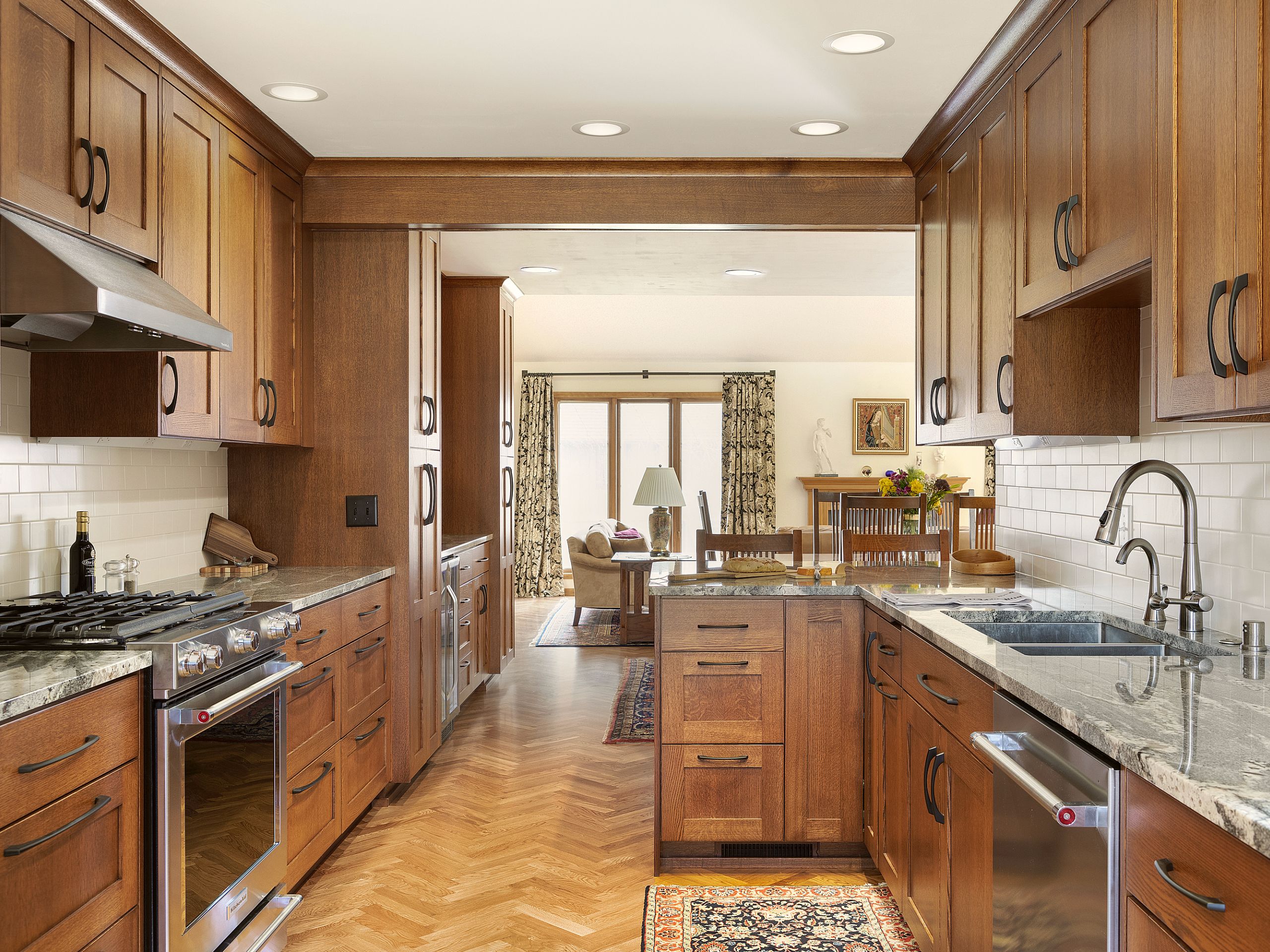 KITCHEN LAYOUT
Ideally, an open floor plan or space with the least amount of doors, doorways, and access issues is best. Allow clearance for wheelchairs and walkers. This also gives ample room for multiple cooks to share kitchen duties.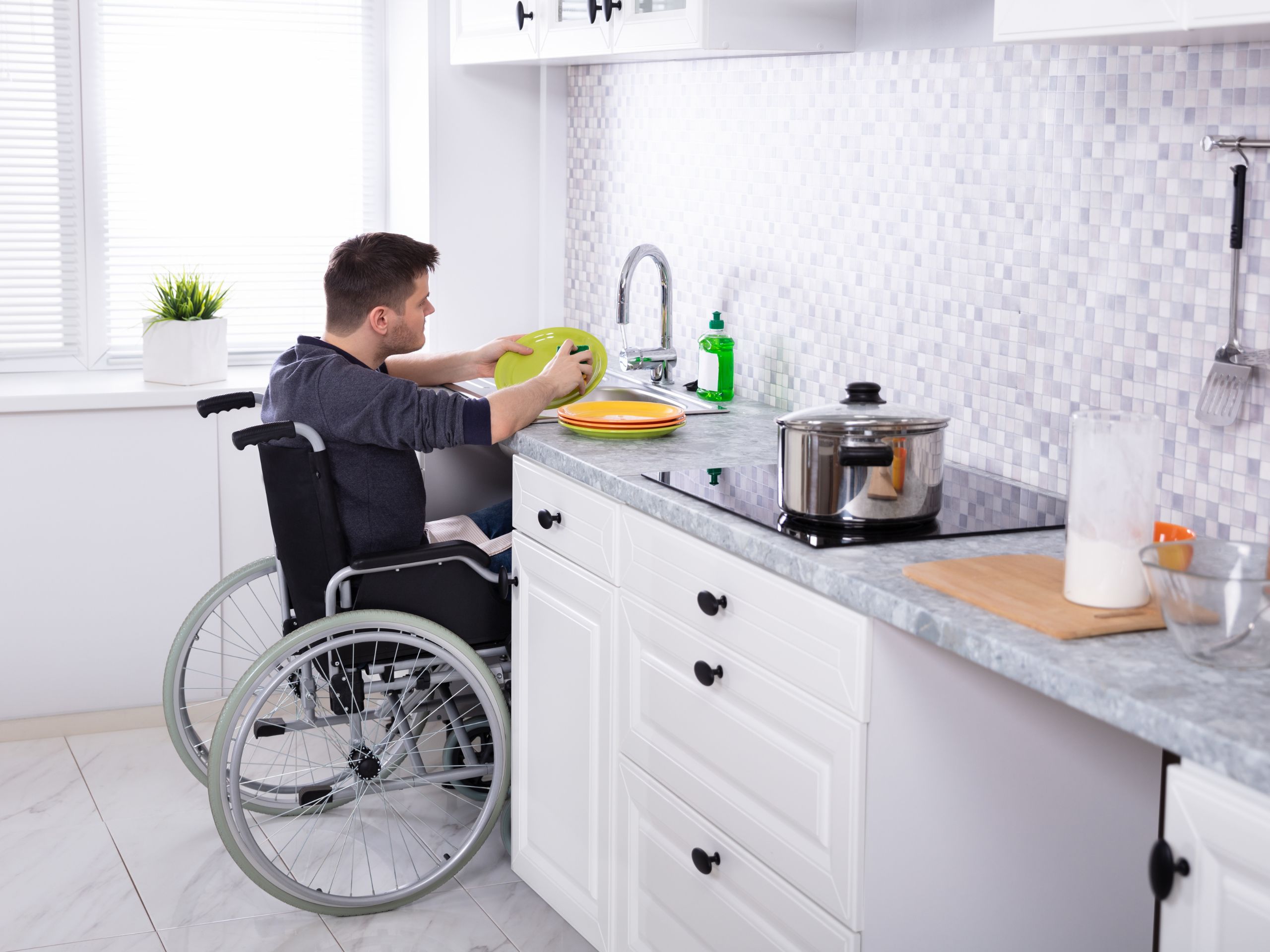 WORKSTATIONS
Even if you aren't creating knee space for wheelchairs, it's a good idea to have work surfaces of varying heights. After that knee surgery, you'll be happy to have a spot to sit down to make the salad. Young children also appreciate a place where they can "help" comfortably and safely.

SINK & DISHWASHER
Levers are easier than knobs. Touchless faucets are a popular option. A knee space at the sink improves access to the dishwasher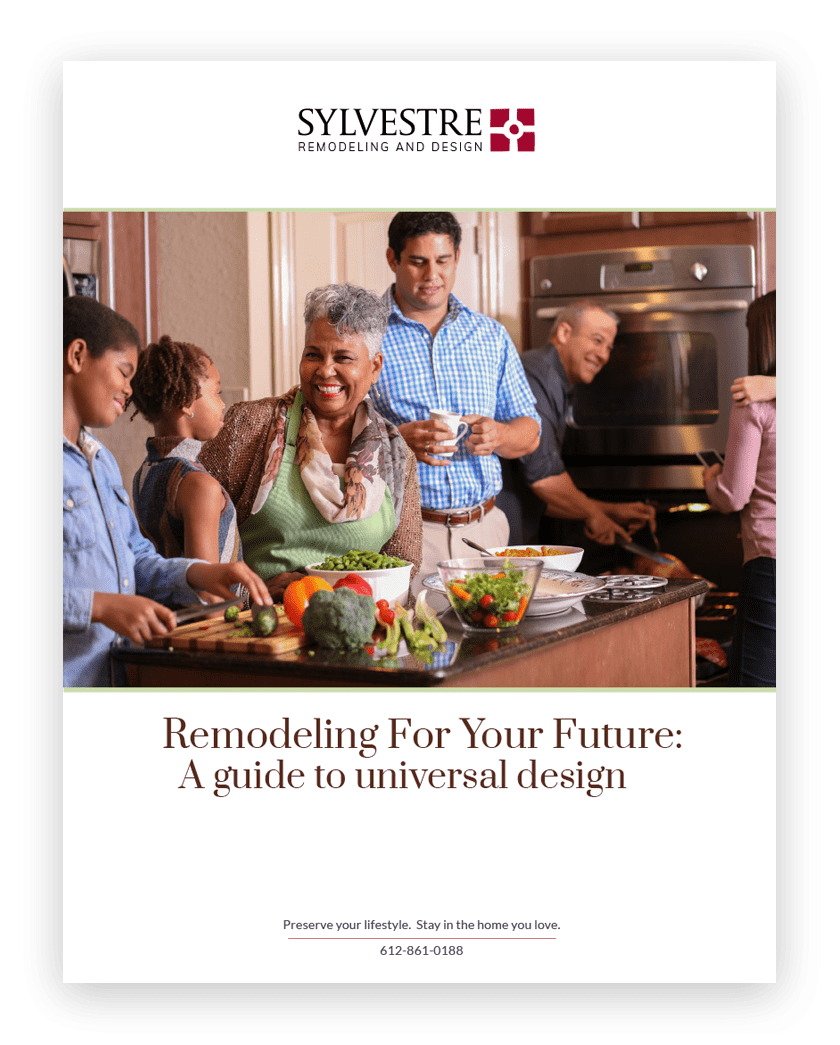 Guide to Universal Design
---
Our in-depth guide to aging-in-place home design is packed with ideas and information.
"*" indicates required fields
Universal Design Posts
According to the AARP, "Even a small bathroom can be modified to improve accessibility." For aging-in-place, universal design features make bathrooms more accessible.

John Sylvestre explains what a Certified Aging-in-Place Specialist (CAPS) remodeler is and what can be achieved through training and testing.