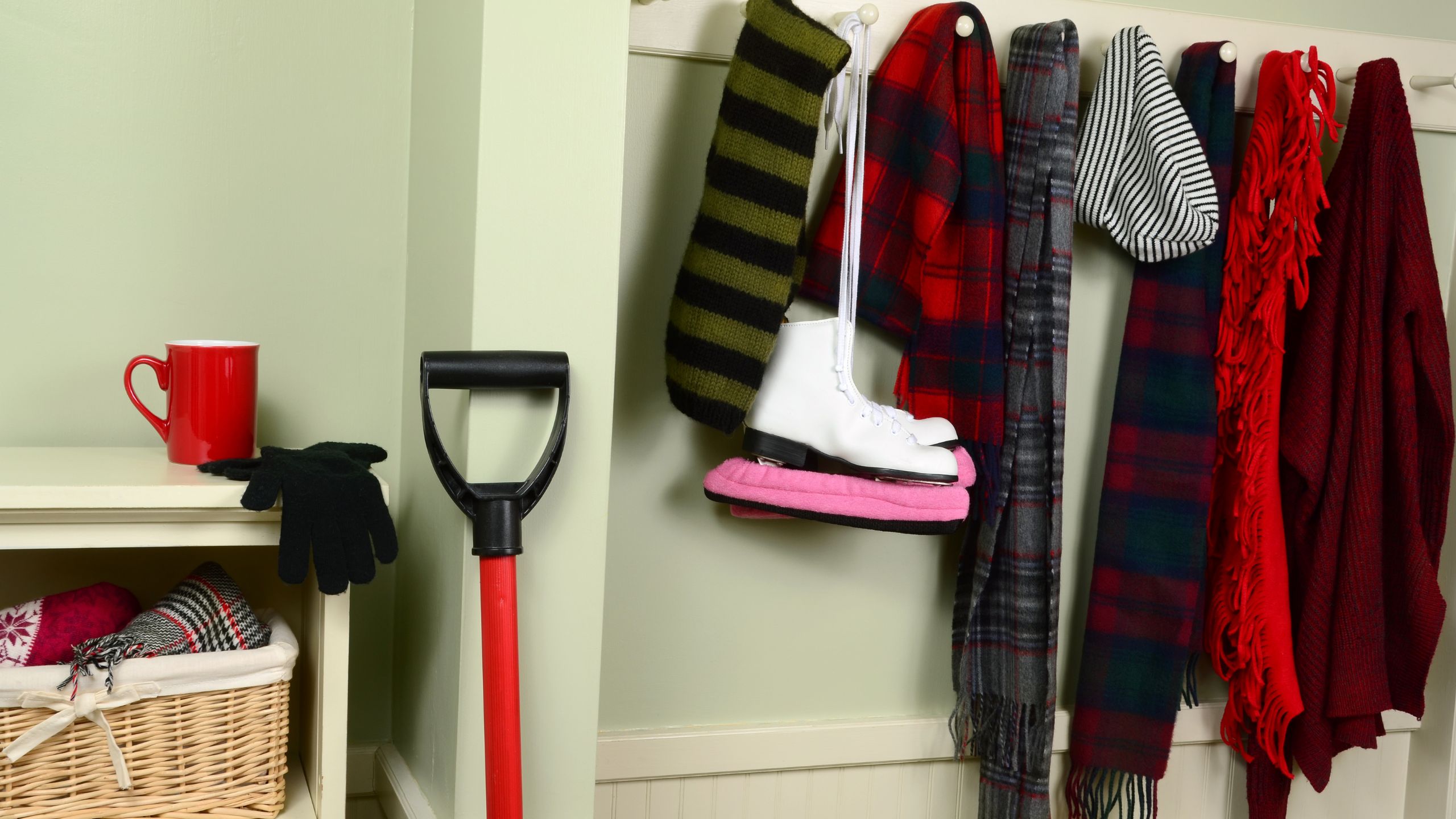 ENTRYWAY DESIGN TIPS
Mudroom Magic
Design tips to transform your entryway into a functional, organized space.
It's winter in Minnesota – that means piles of coats, hats, mittens, socks, boots, skates, bike helmets, and hockey sticks! If you live in an older home, you might not have the luxury of a spacious mudroom. Here are some entryway design tips that will add functionality and clear clutter from your entryway.
---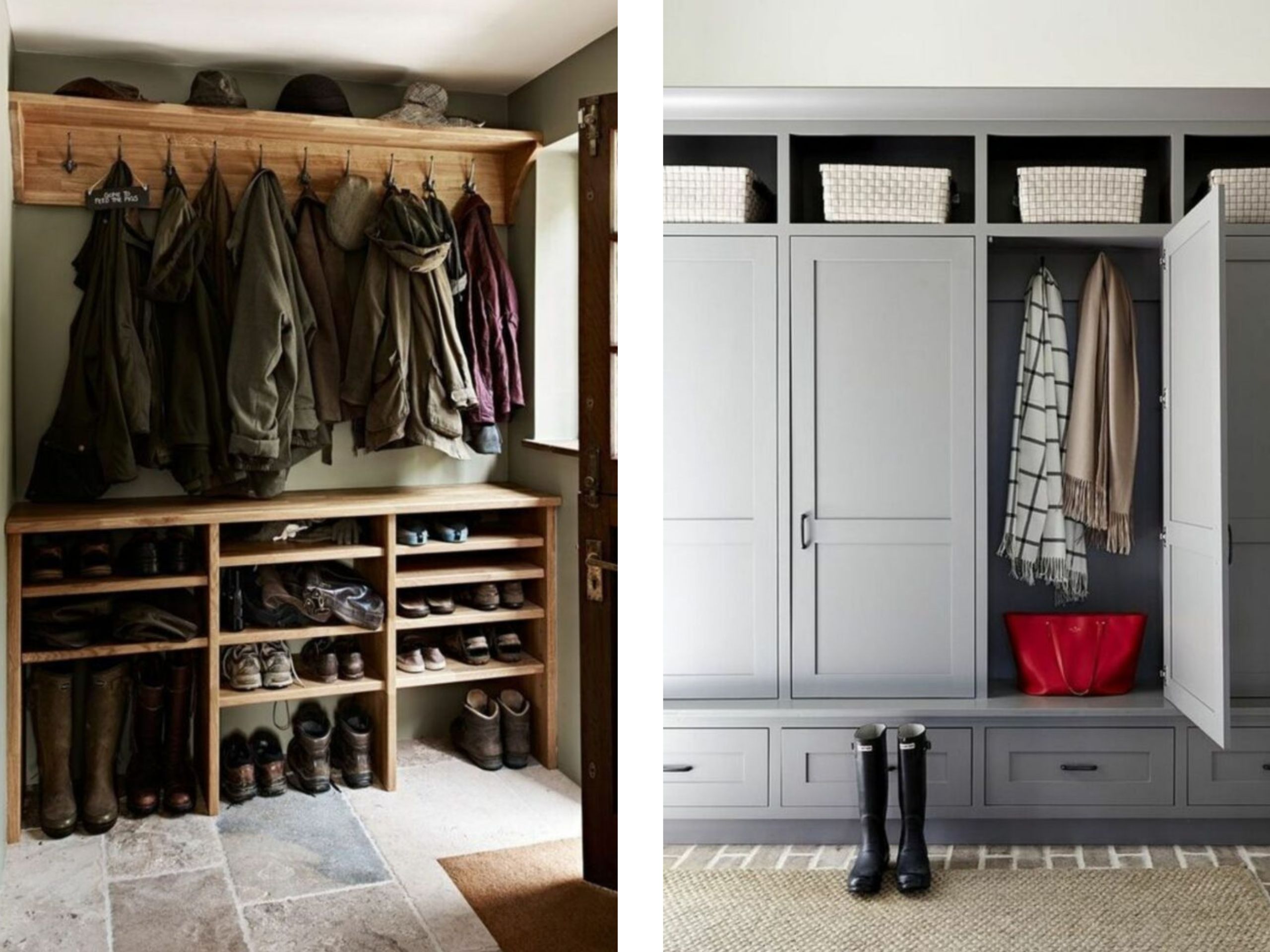 Entryway Design Tip #1: Vertical Storage Solutions
Make the most of your space and add floor-to-ceiling storage. This option is a perfect solution for a small space as it takes up minimal space. Open storage solutions similar to the picture on the left means easy to use and highly visible which makes coming and going that much simpler. If you'd like to conceal the mess, cabinets like the picture on the right may be for you!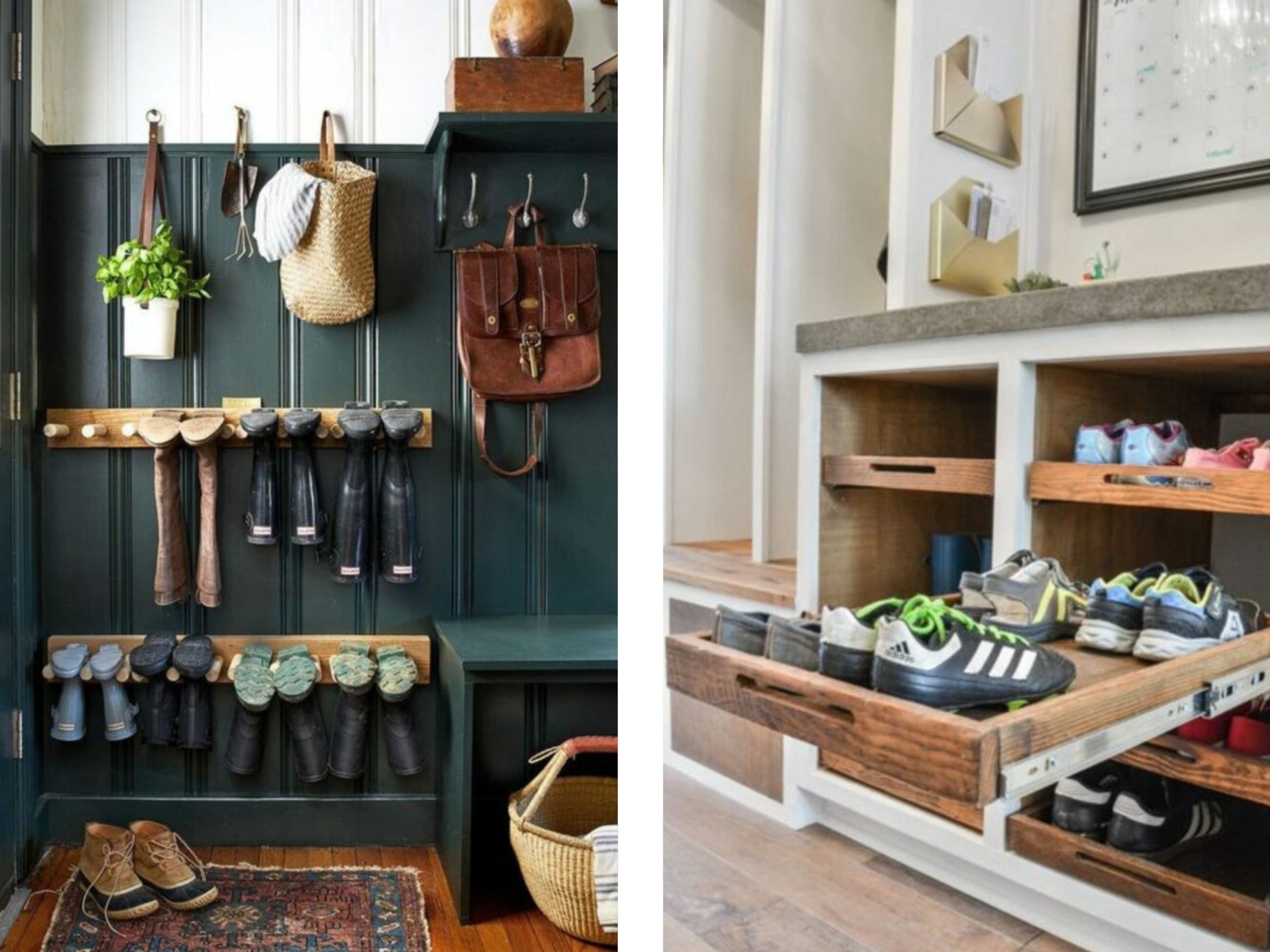 Entryway Design Tip #2: Get Creative with Shoe Storage
Who says shoe storage has to be boring? Get creative and stow your shoes away with hooks and drawers. Turn boots upside down and hang them from pegs. These pullout trays make it easy to reach for shoes that are in the back row.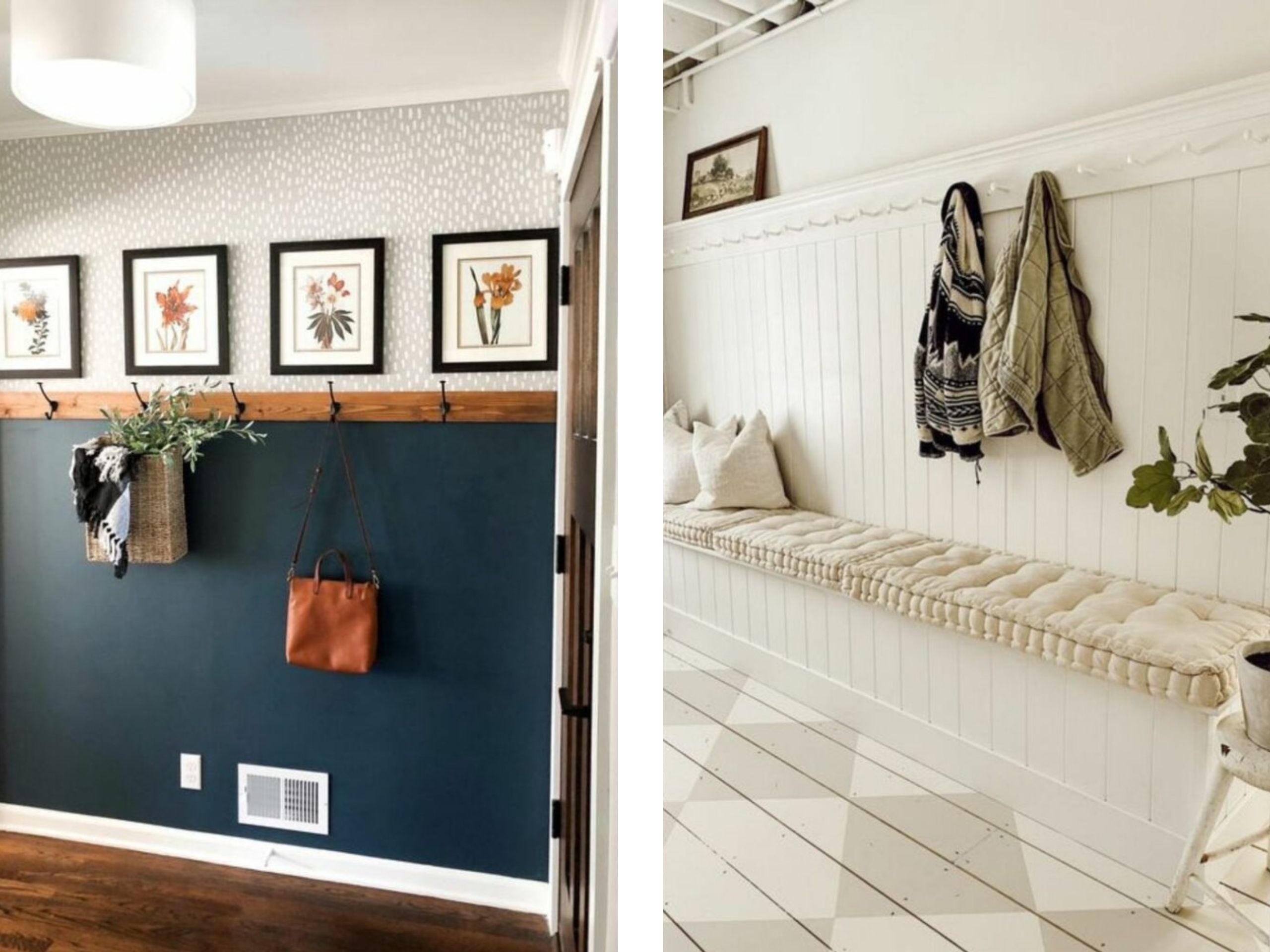 Entryway Design Tip #3: Keep It Simple
Transforming a space to be more practical doesn't mean you need to spend tons of time and energy. For a simple update add a few entryway hooks and a place to plop down to take off those snow-covered boots. The added functionality can make life a whole lot easier.
Bonus! Personalize Your Entryway
Create Dedicated Spaces
If you can swing it, think about how you can transform your entry to fit the needs of your household. Whether that's adding cubbies for each family member or assigning hooks, these added details can help keep you more organized.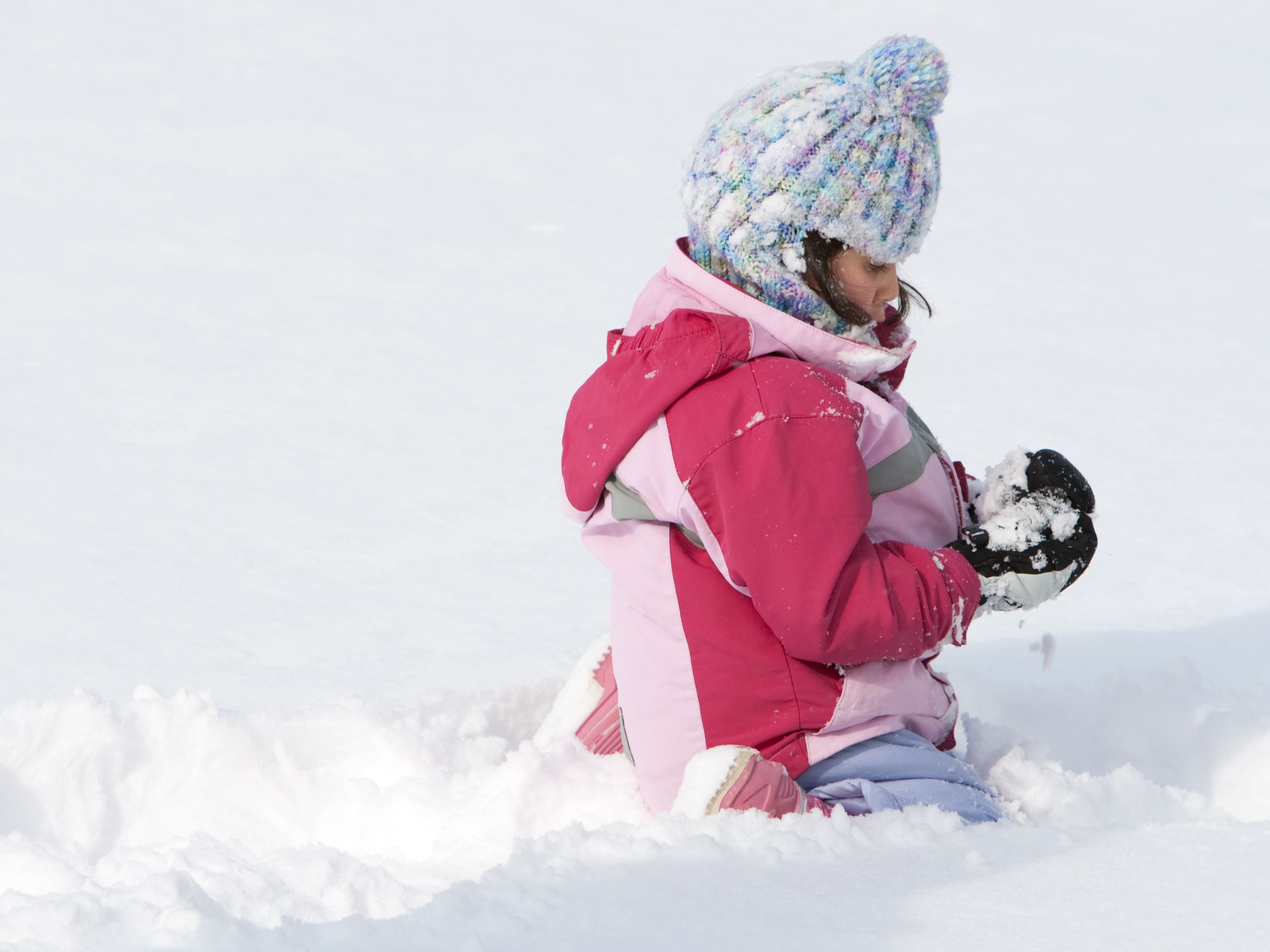 Retractable Clothesline
Snow forts, snowball fights, and snowstorms mean lots of wet stuff. Install a retractable clothesline so your gear dries in time for the next adventure.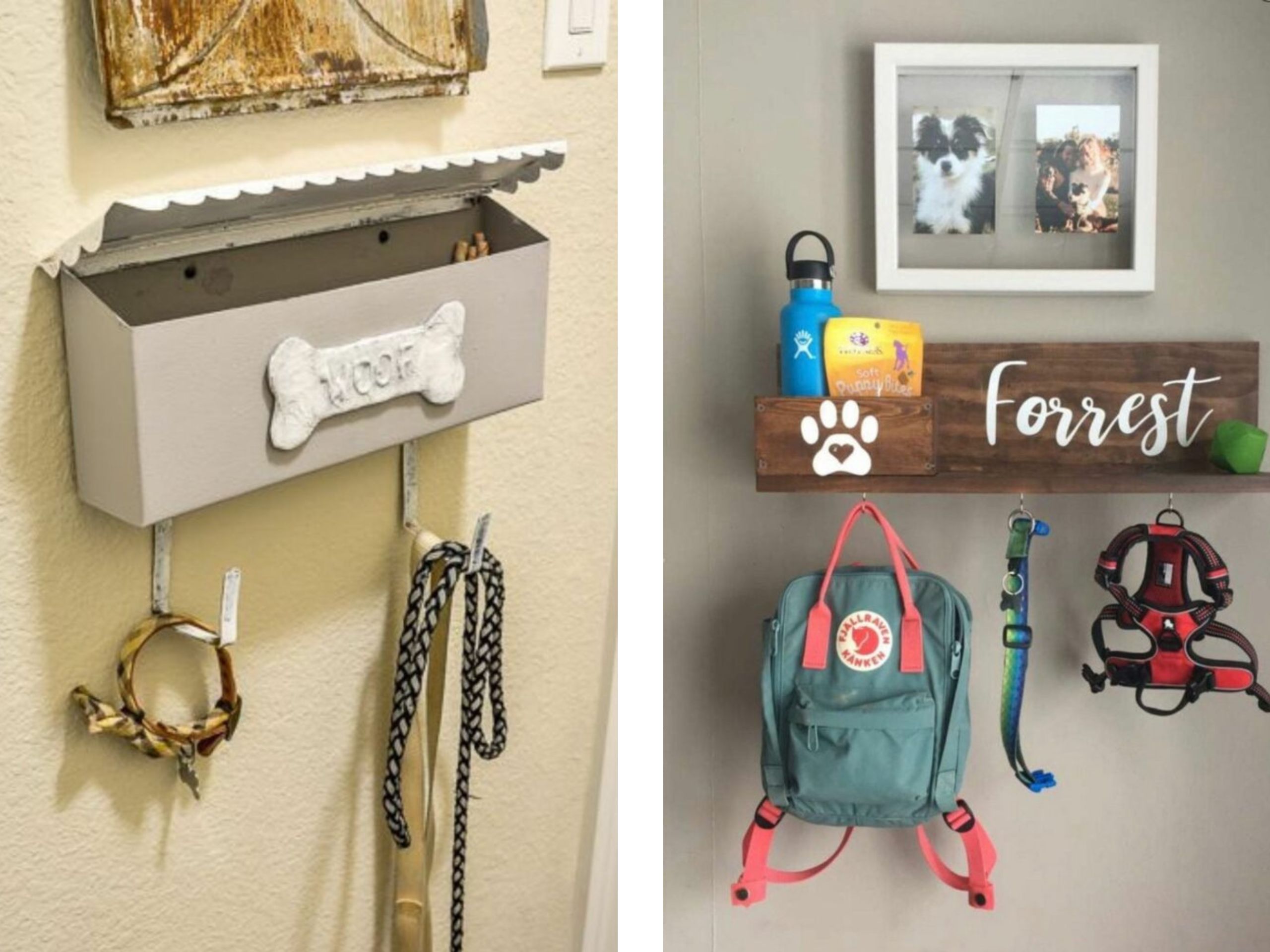 Dog Walking Station
Add space for your pup's leashes, treats, bags, and booties. Make it a DIY project and repurpose an old mailbox or check out Etsy and find personalized shelving and hooks to neatly stow your pup's essentials. Check out these additional tips for organizing your dog supplies!
Related Posts
In this May 2023 edition, we share two exciting life updates. Plus, a remodeling horror story and what you can do to avoid it.

Windows let in sunshine and fresh air, express your home's personality and help conserve energy. Here's how to know when it's time to replace them.

In this November 2022 edition, we discuss the importance of Universal Design and John shares his trip to the San Juan Islands.