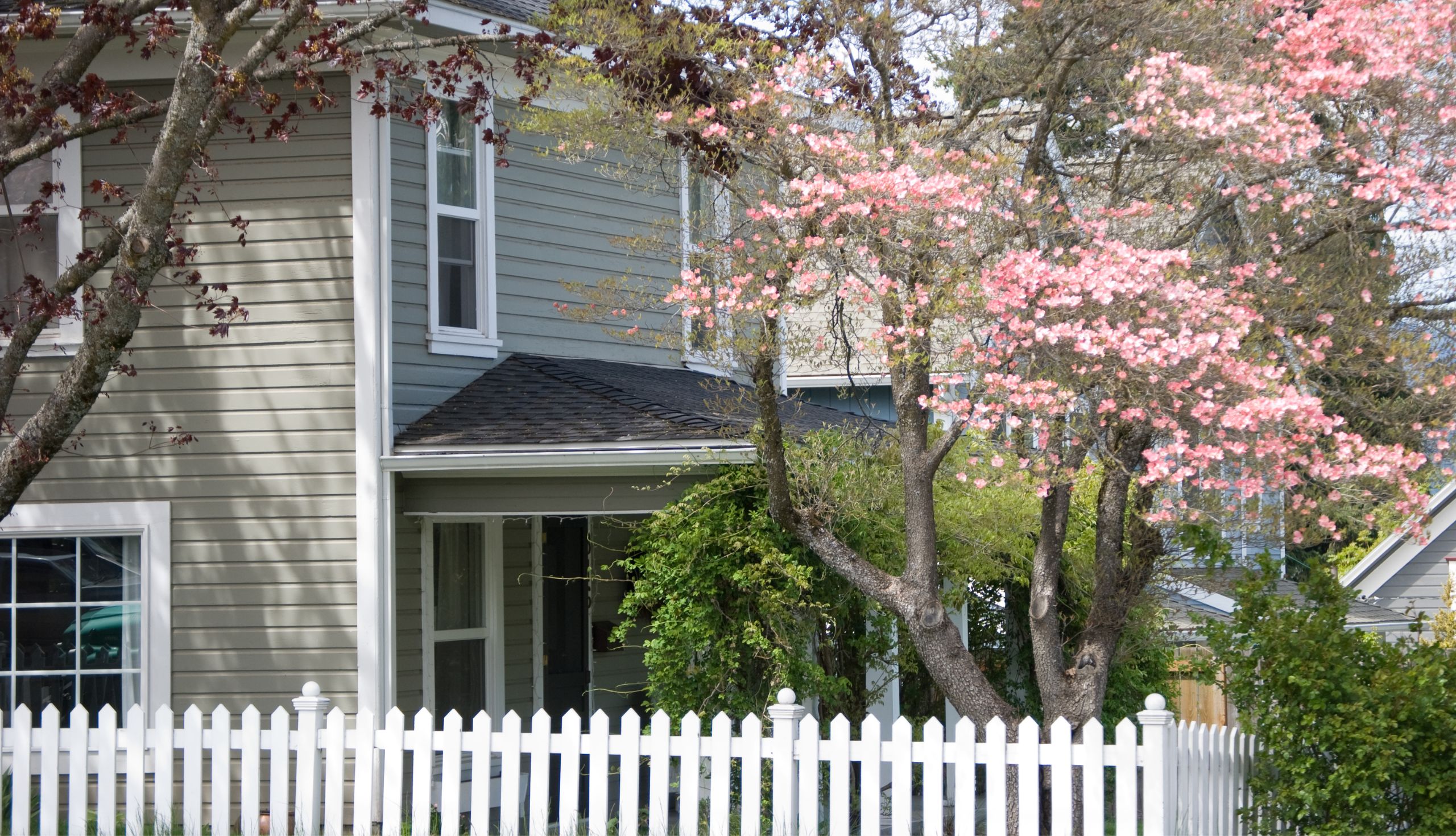 PREVENT WATER DAMAGE
Spring Home Maintenance Checklist
April showers bring May flowers…and home maintenance. Here's a reminder of what you can do now to prevent water damage.
---
Spring is in the air which means it's time to assess for any home maintenance that needs to be done. After a long winter, it's finally warm enough to head outside and check for any damage. Rainy days are just around the corner so do your due diligence now to avoid water in your basement or rain seeping through your roof. A thorough inspection of key areas could save you money now and in the long run. Check out these spring home maintenance tips to get you started.
5 Spring Home Maintenance Tips
Check for Slope Grading
Check the grade (slant of the earth) around your house to make sure that water will runaway from your house instead of toward it. If it's soaking into your house instead of your garden, consult a landscape contractor on how to fix the drainage pattern.
Examine the Siding
Examine your siding for cracking, blistering, or fading—all signs that your siding needs refinishing. Also check joints where windows, doors, and decks meet. Make sure there are no places for water to enter. Remember: windblown rain can enter through small holes and cause big leaks.
Check Gutters For Debris
Check your gutters for leaves, twigs, and other debris. Pour some water through the downspouts to determine if they are clear and if they're draining far enough away so the water will not flow back into your house.
Inspect Your Roof
In Minnesota, a typical roof will last approximately 20 years. If the age of your roof is fifteen years or more, have the roof checked to ensure it is in good shape? If your roof is more than 20 years old, get ready to replace it before it starts leaking. Inspect your roof for cupped, broken, chipped, or missing shingles. Pay special attention to openings through the roof, which typically are the first places you will see leaking. Look for discoloration on both the interior and exterior of the roof.
Examine Your Deck Structure
Examine the joint where the deck meets the house to see if there are water stains and caulk any open joints. Check the structure for cracks, and look for rot on the board ends, post bottoms, and decking. Then move to the base and check the concrete footing tops for degradation. Finally, clean and seal or paint your deck. Applications typically last two years. Letting your deck weather can accelerate the UV rays that shorten the life of your deck.
Oh no! I found some areas that need repair, now what should I do?
If you like to do the work yourself and have questions, talk to the staff at your local hardware store. Many have expertise in the quirks and personalities of homes in your neighborhood and can give you great tips and guidance.
If you're not a DIY type, ask your neighbors to recommend "handypeople" in your area.
Call us! We're always happy to answer your questions and provide referrals. You can give John a call at 612-861-0188 or fill out our contact us form.
Related Posts
Water intrusion in your basement can cause unwanted damage. Here are a few reminders as we approach springtime.

Whether it is staying within the existing footprint or expanding the layout, we transform bathroom designs from boring to functional masterpieces no matter the constraints!

Is your basement dark, damp, dirty, dreary, or depressing? You are not alone. But don't underestimate the potential of the underutilized square footage that lies below grade.