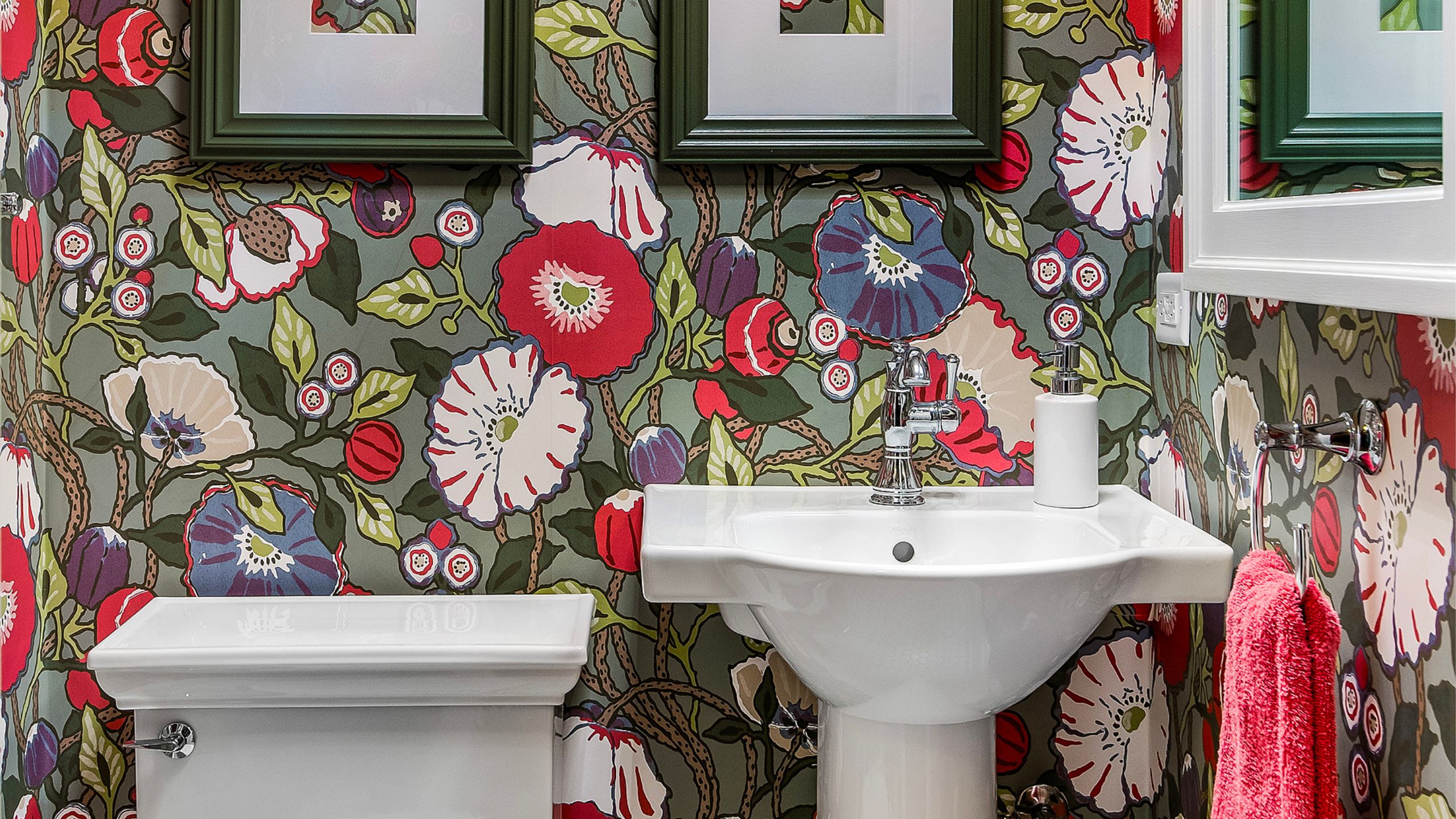 BATHROOM DESIGNS
Before & After Bathroom Makeovers
Five bathroom designs that highlight how we can transform one of the most commonly used rooms.
Typically bathroom remodeling projects will stay within the existing bathroom footprint. Other times, we get to knock down walls and expand the layout. In either case, after the walls are up we get to create incredible designs that fit the homeowner's needs and wants. Here are five bathroom designs that were transformed from boring and outdated to functional masterpieces!
---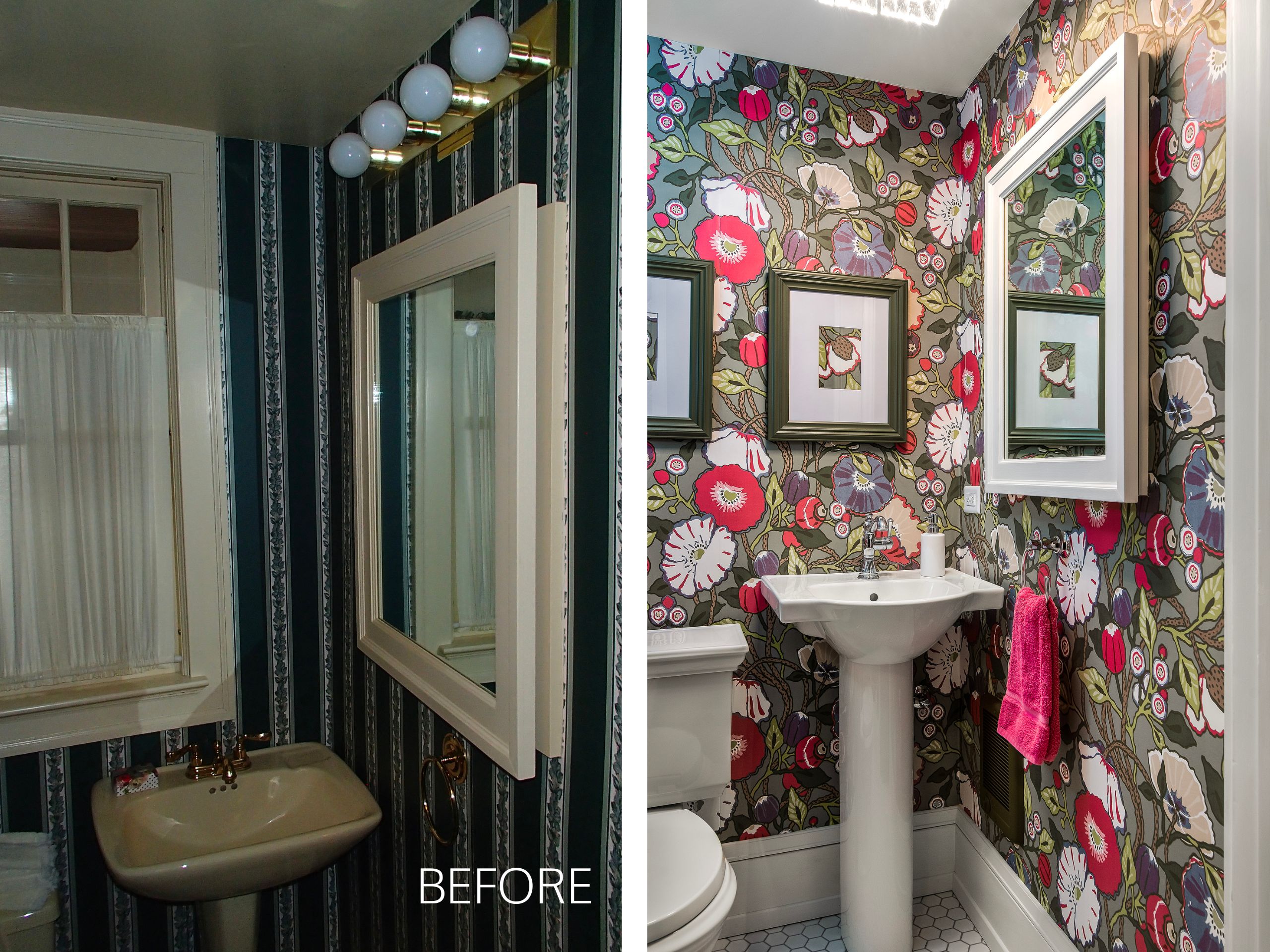 1. Outdated to Outstanding
We remodeled this powder room and gave it a vintage flair. An eye-catching floral wallpaper adds interest and the hexagon floor tile is a bit larger than the smaller mosaic tiles typically used. Additionally, the timeless and traditional pedestal sink ties a bow to the overall vintage look. Although we stayed within the four walls of the bathroom, we did remove a window that added much-needed privacy. The powder room was just one of the modifications that improved Sunny Tangletown Classic.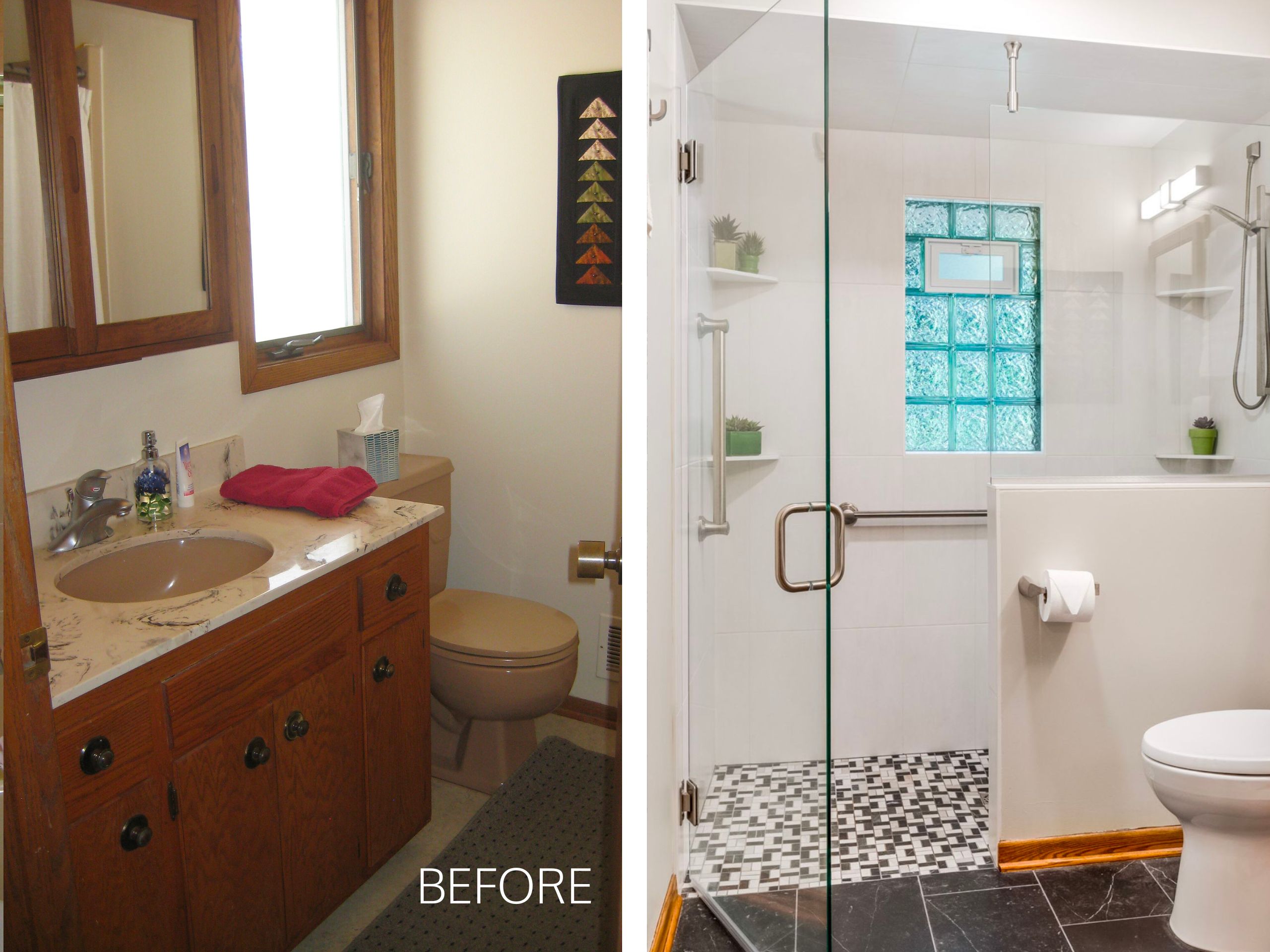 2. Cramped to Spacious
This next bathroom design is an example of how we rearranged the layout to create a roomier bathroom. In 1970s Rambler Reimagined, we removed the hallway between the kitchen and the 3/4 bath which allowed us to expand the layout. Additionally, we removed the linen closet to make room for a curbless shower. What's left is a bright bathroom with a timeless white and black style!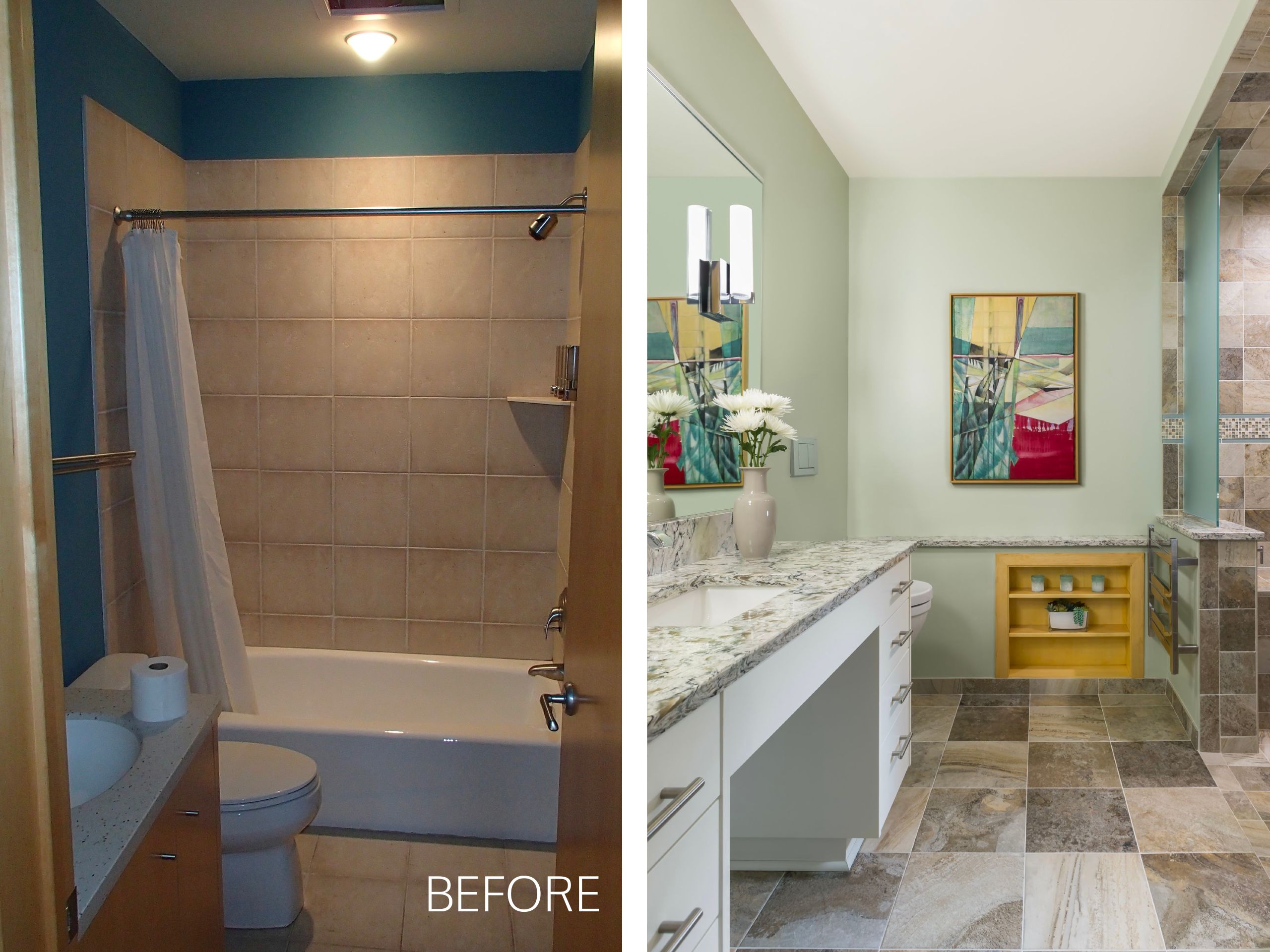 3. Inaccessible to Wheelchair Accessible
Let's head to the basement. We are especially proud of this accessible bathroom because it features extensive use of Universal Design. The 36-inch openings are large enough for a wheelchair and there is also extra knee space under the vanity. The curbless doorway and trough drain make the shower easy to use and the floor is a non-slip porcelain tile. In Suite Accessibility, the bathroom, the home elevator, and the closet provide total independence for a young teenager.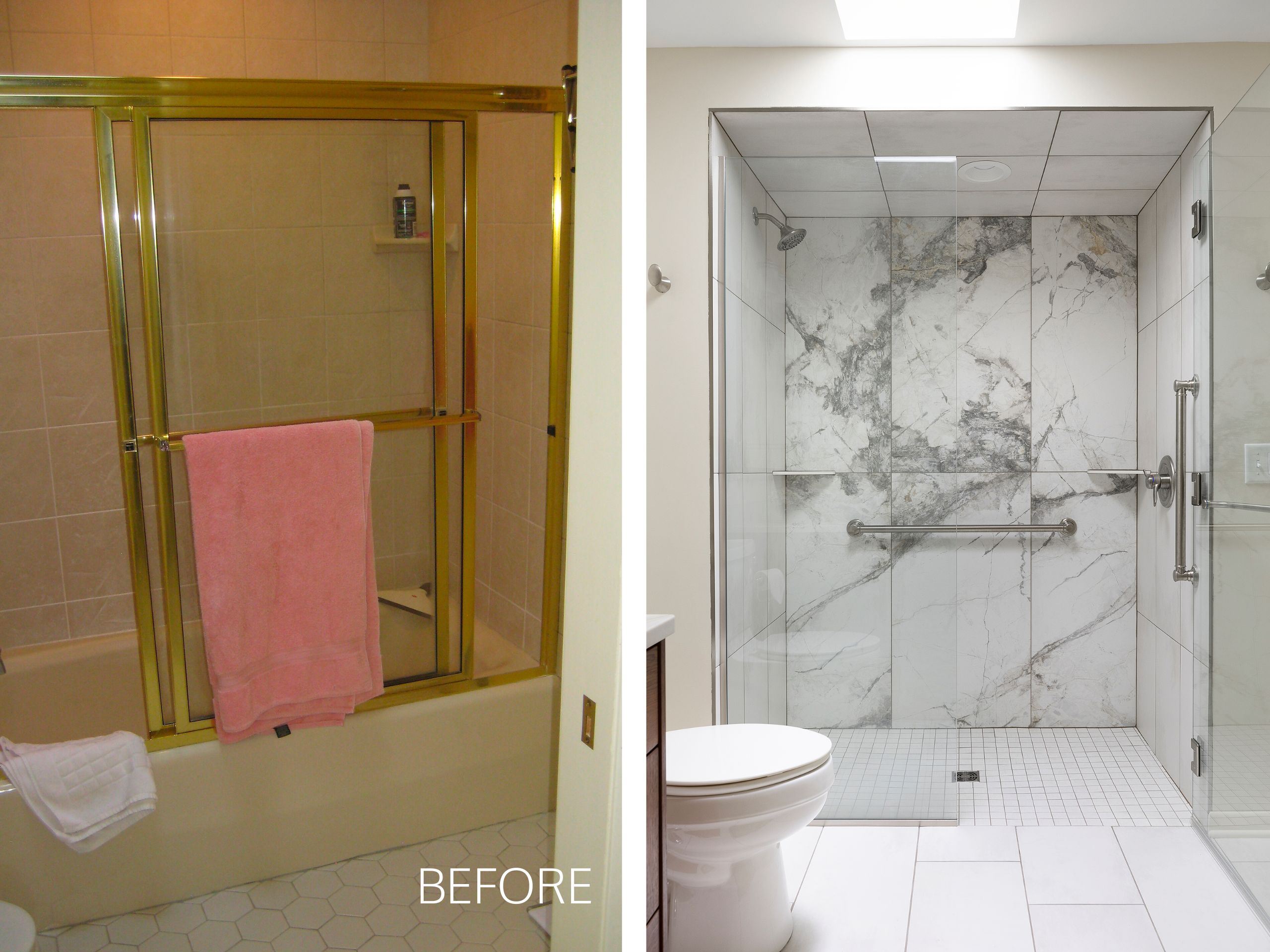 4. Restricted to Universal
The curbless shower in this universal bathroom design is equipped with grab bars and a showerhead that is purposely placed opposite the controls. On the shower floor, smaller tiles provide more grip and fewer slips. In Universally Accessible, this bathroom design is a serene and beautiful space for the owners to age in place gracefully for years to come.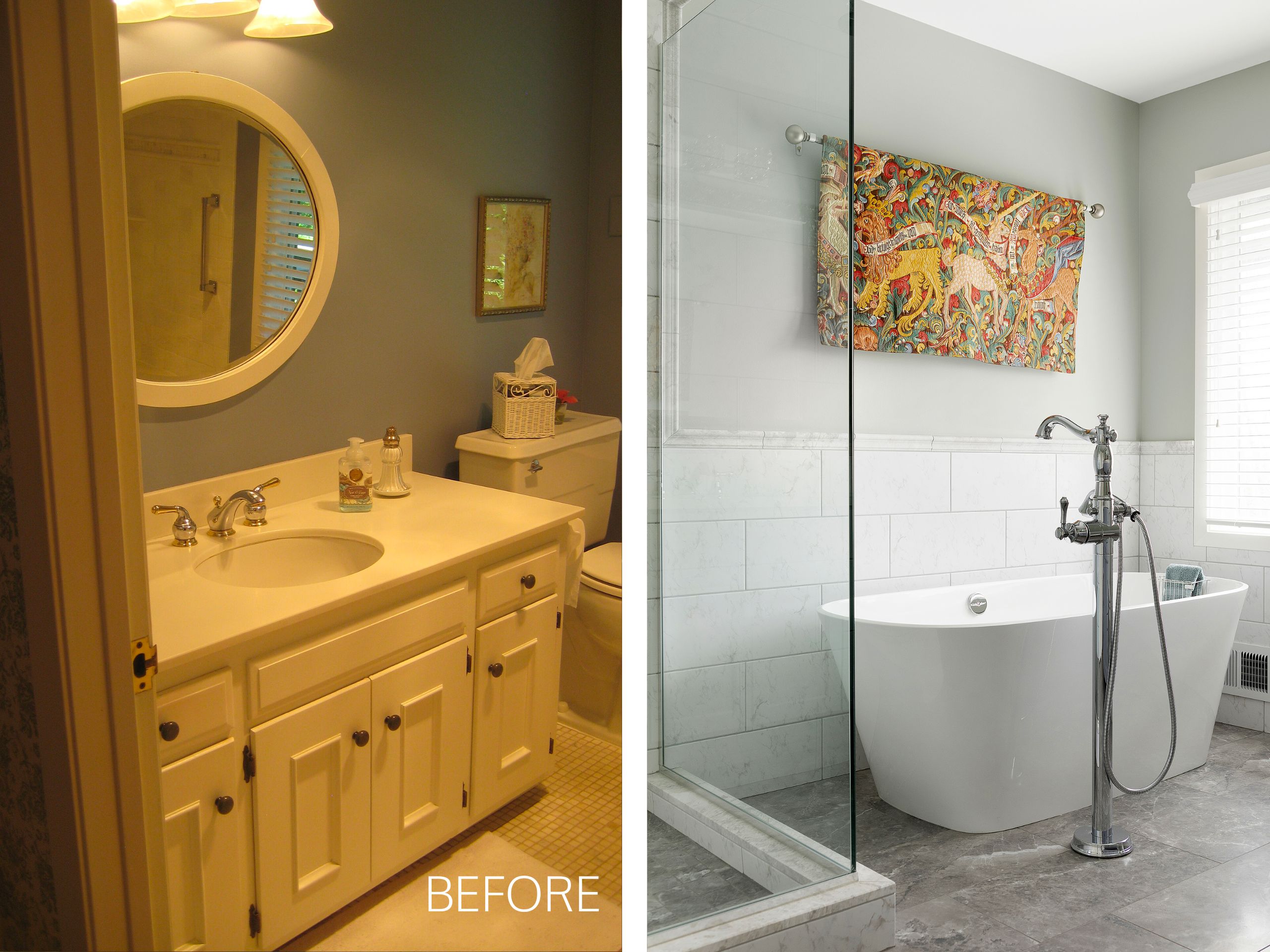 5. Simple to Glamorous
A smart design that included making small changes to the layout made a big difference in spaciousness. The existing bathroom felt closed off and small. We eliminated a narrow hallway and linen closet and relocated the closet door. Spa Retreat is a luxurious bathroom with an amazing soaking tub and a large glass shower. The unique and glamorous details throughout make it especially special.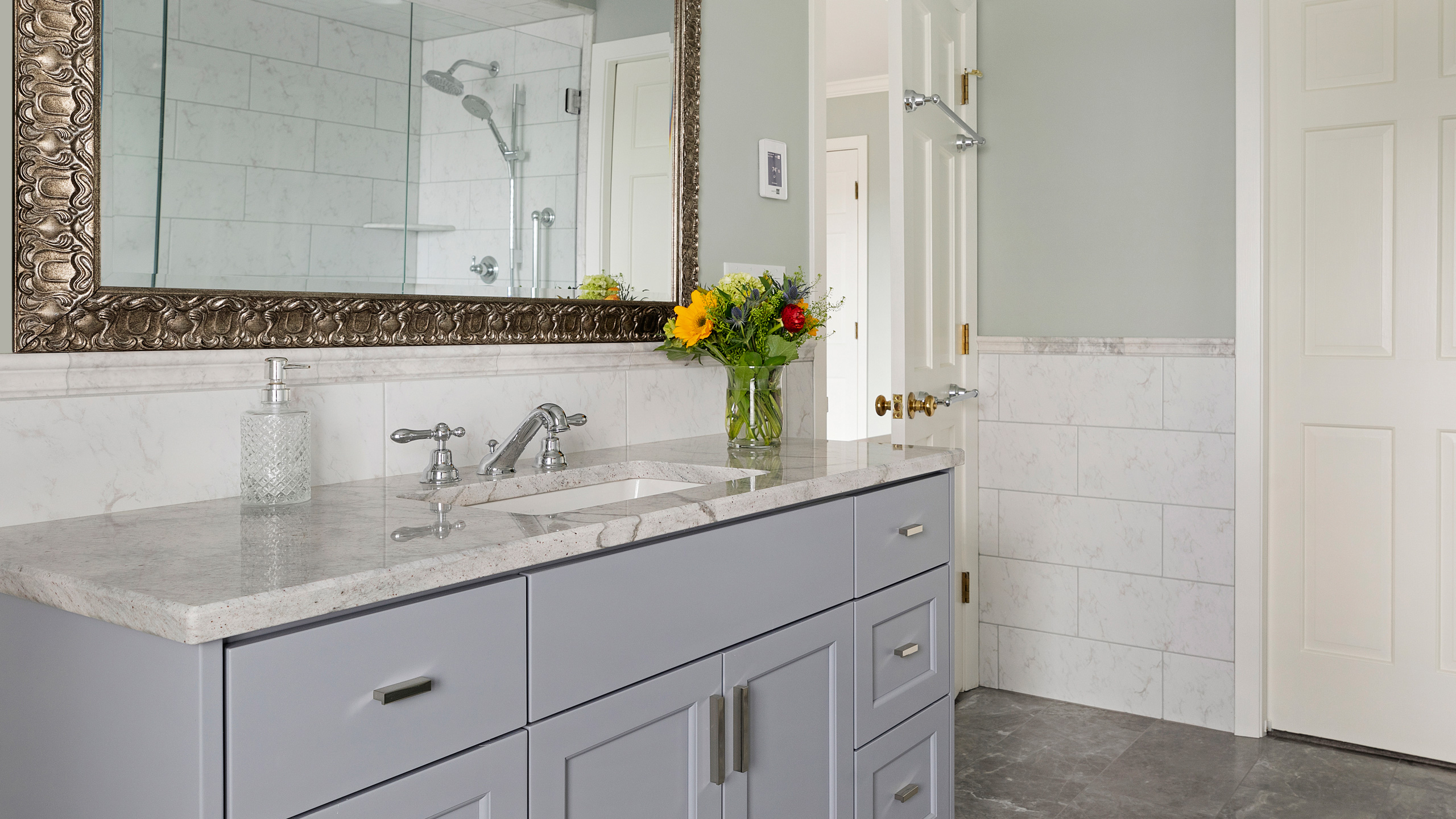 Smooth process, caring people, thoughtful design, quality construction.
Related Posts
Meet award-winning architect, Harvey Sherman. Green building designs focused on energy and resource efficiency have been a speciality of his since 1980.

John and Marc Sylvestre shared some of their transition planning journey on a podcast interview, "Poised for Exit."

John Sylvestre explains what a Certified Aging-in-Place Specialist (CAPS) remodeler is and what can be achieved through training and testing.