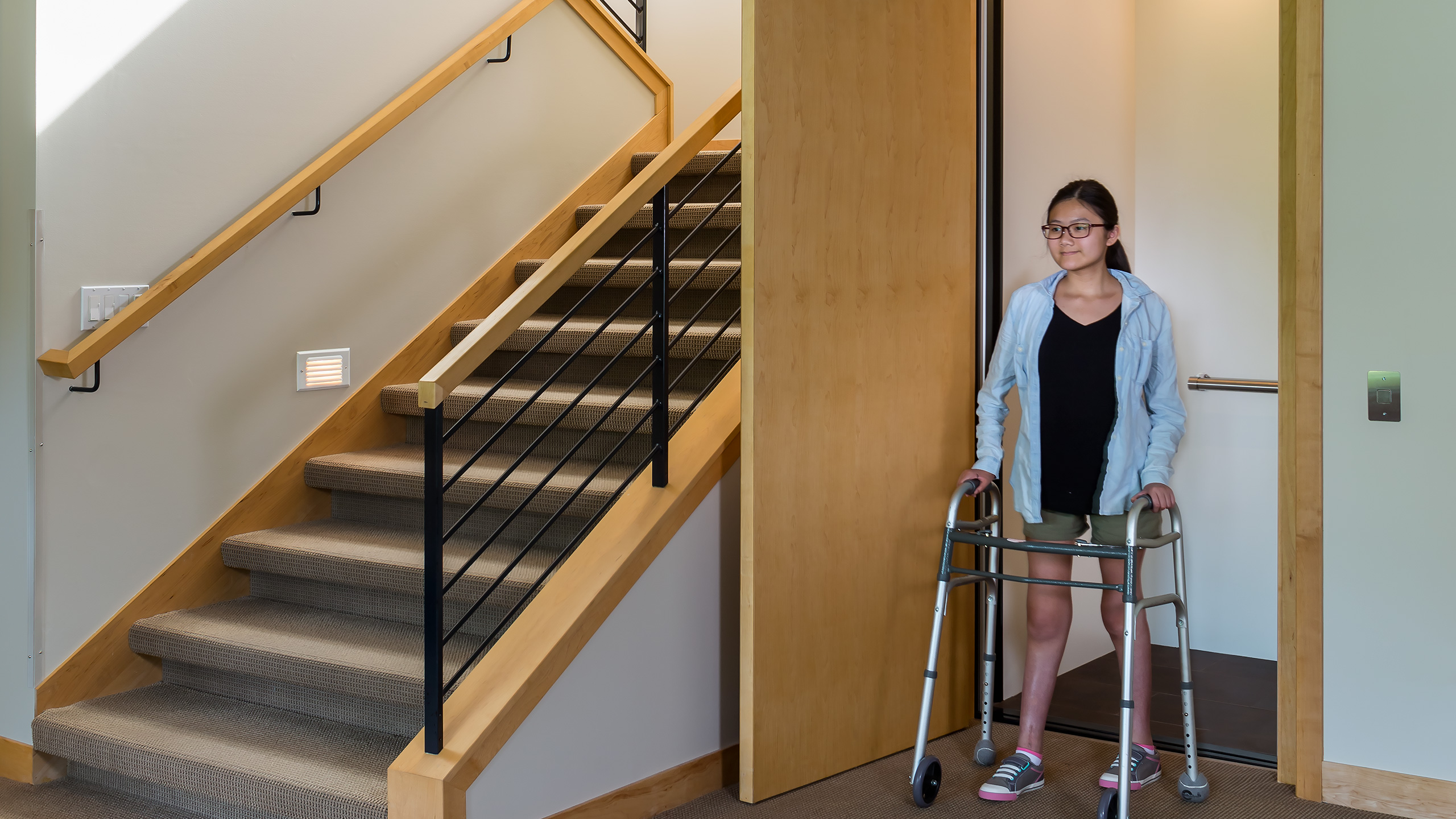 ACCESSIBLE BASEMENT AND BATH | Minneapolis
Suite Accessibility
This accessible basement and bath won an award for design and construction excellence.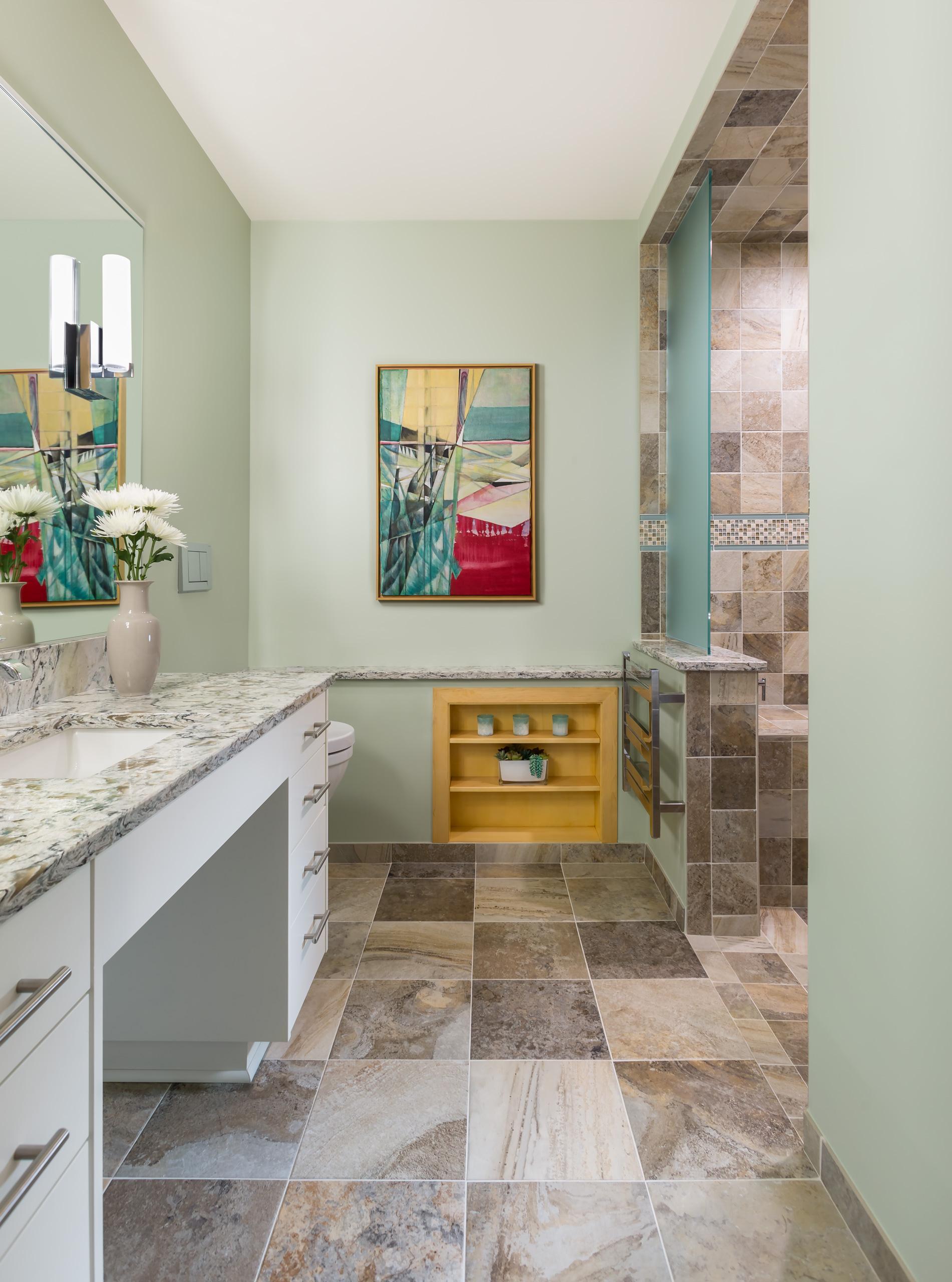 The home elevator, bathroom, and closet provide total independence for a young teenager.
We are especially proud of this accessible basement and bath because it features extensive use of Universal Design.
The project received a CotY (Contractor of the Year) award from NARI (National Association of the Remodeling Industry) for a residential bathroom in the $75,001 – $100,000 price range.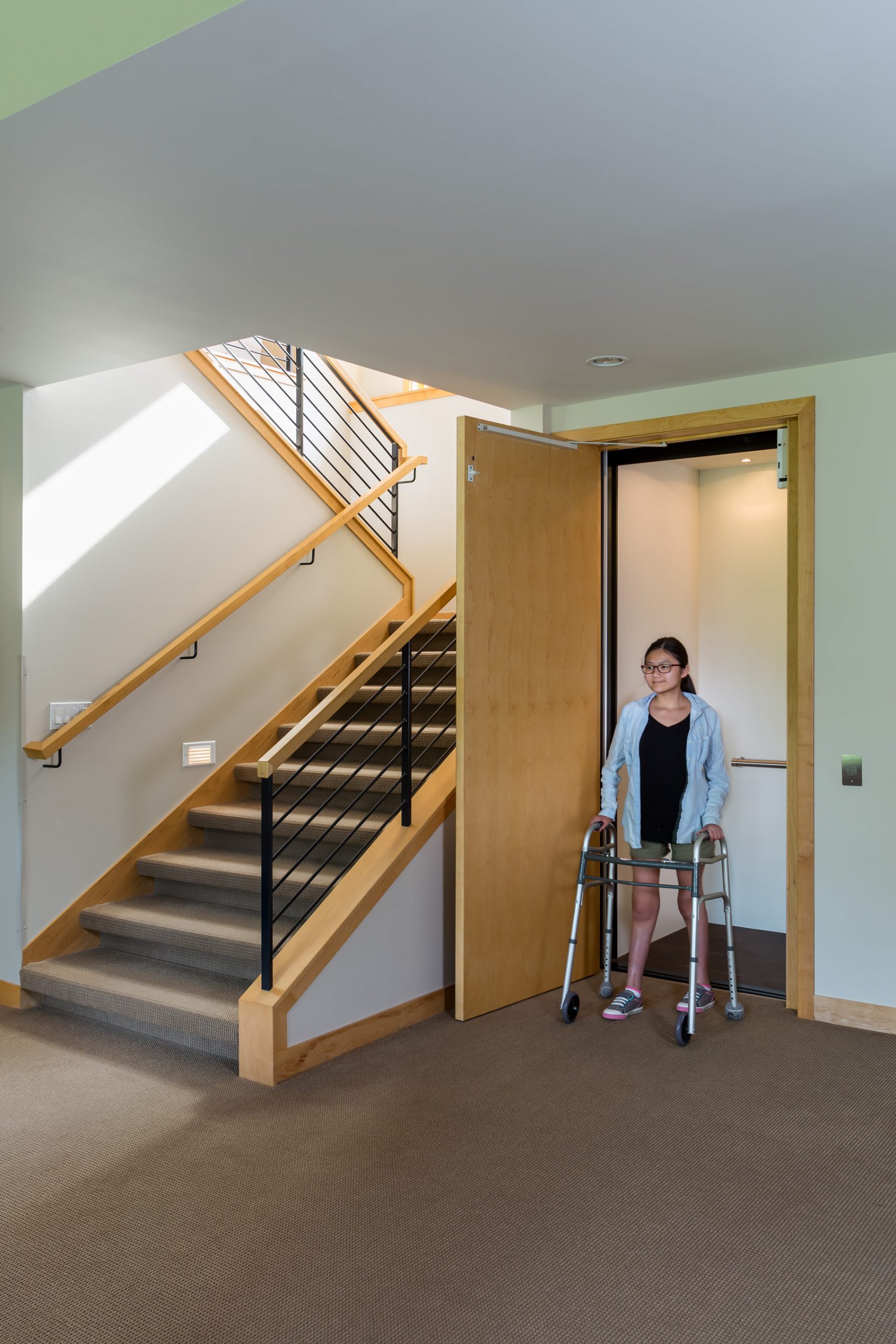 Functionality and aesthetics were a high priority.
The client was looking for a long-term solution to foster complete independence for their teenage daughter. She may be confined to a wheelchair someday and the design needed to consider this possibility.
The project focused on creating an accessible basement and bath. It includes a large closet and a home elevator.
The elevator blends in seamlessly and doesn't obstruct the family room.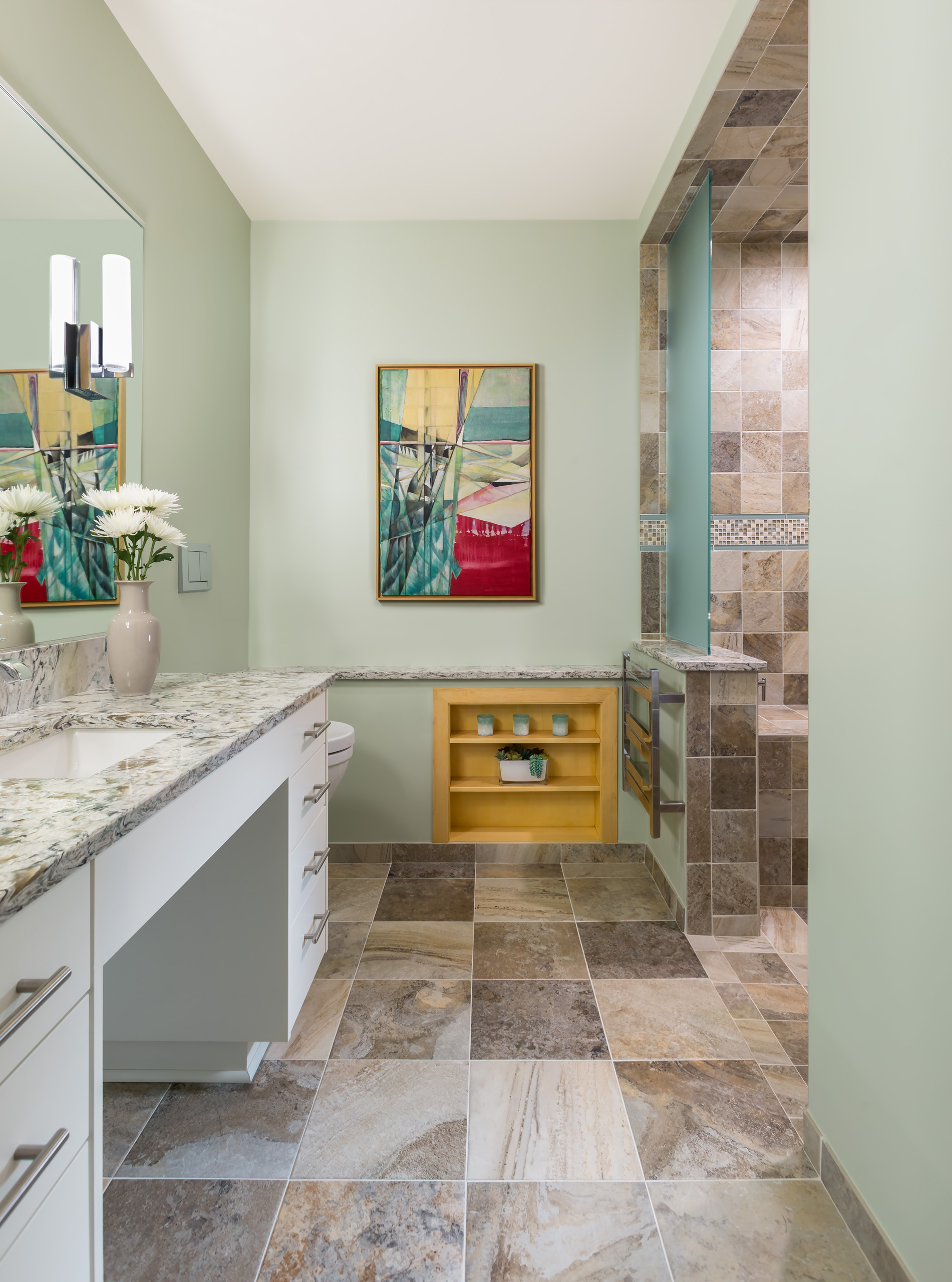 The contemporary hardware is easy-to-grasp.
The floor is non-slip porcelain tile.
There is extra knee space under the vanity for a wheelchair.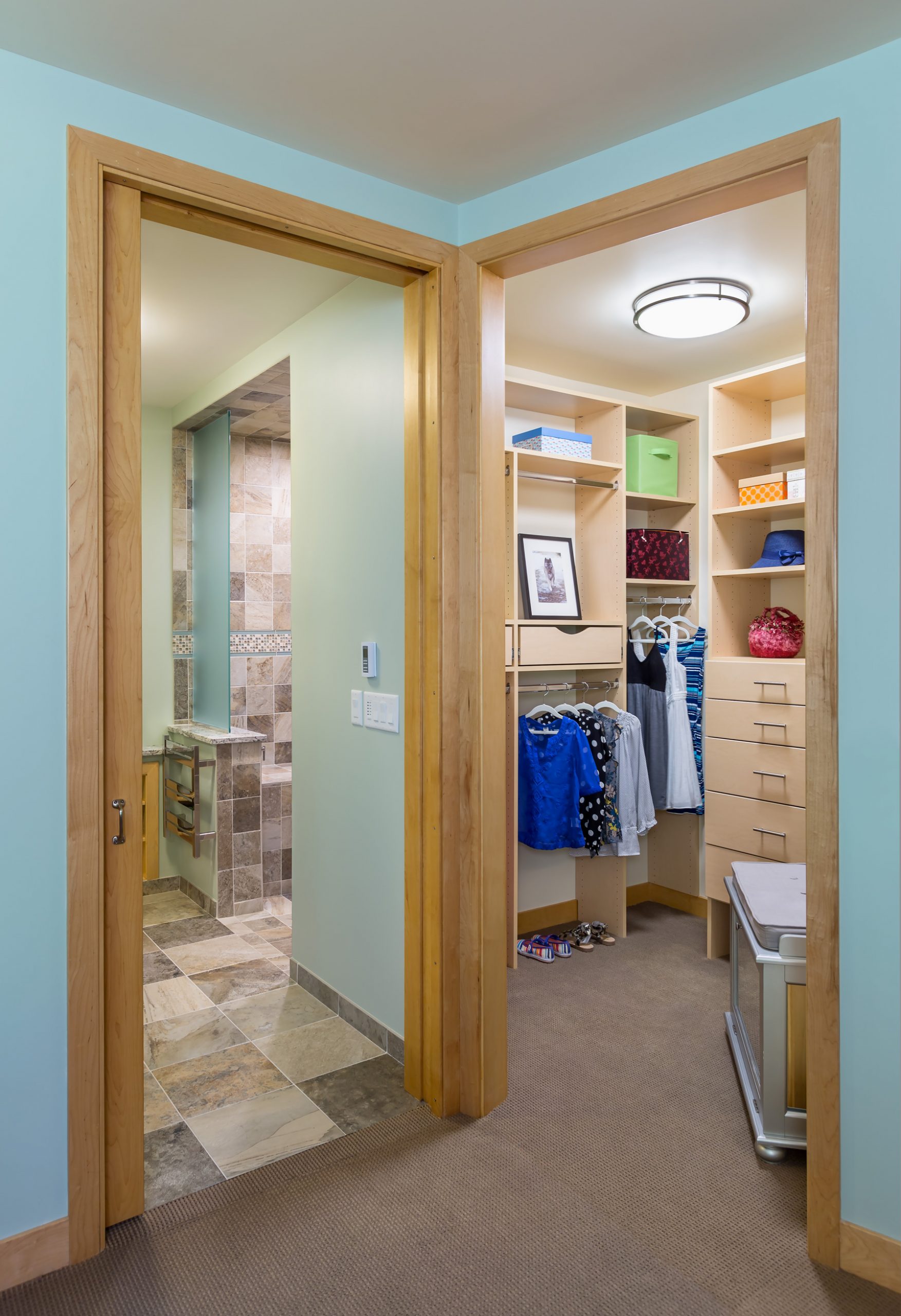 The handle on the pocket door is easy to grasp.
The 36-inch openings are large enough for a wheelchair.
There's plenty of clearance in the closet for a wheelchair. Shelving, clothing rods, hooks, and storage can be reached from a sitting position.
And there is additional storage in the custom bench on wheels.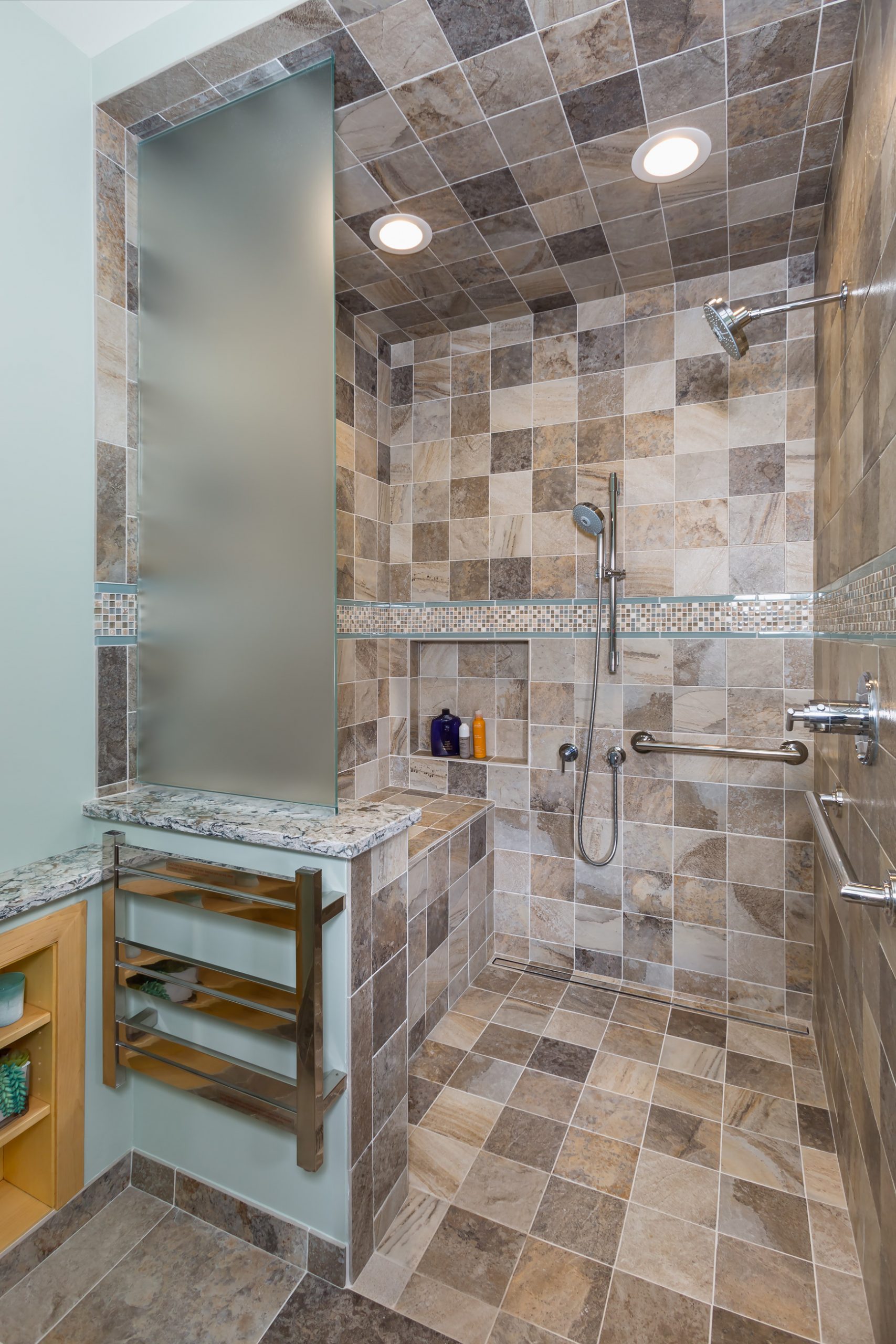 The curbless doorway and trough drain make the shower easy to use.
There are two showerheads. One with a hose that can be moved. The second is mounted on the wall so it can be used while seated.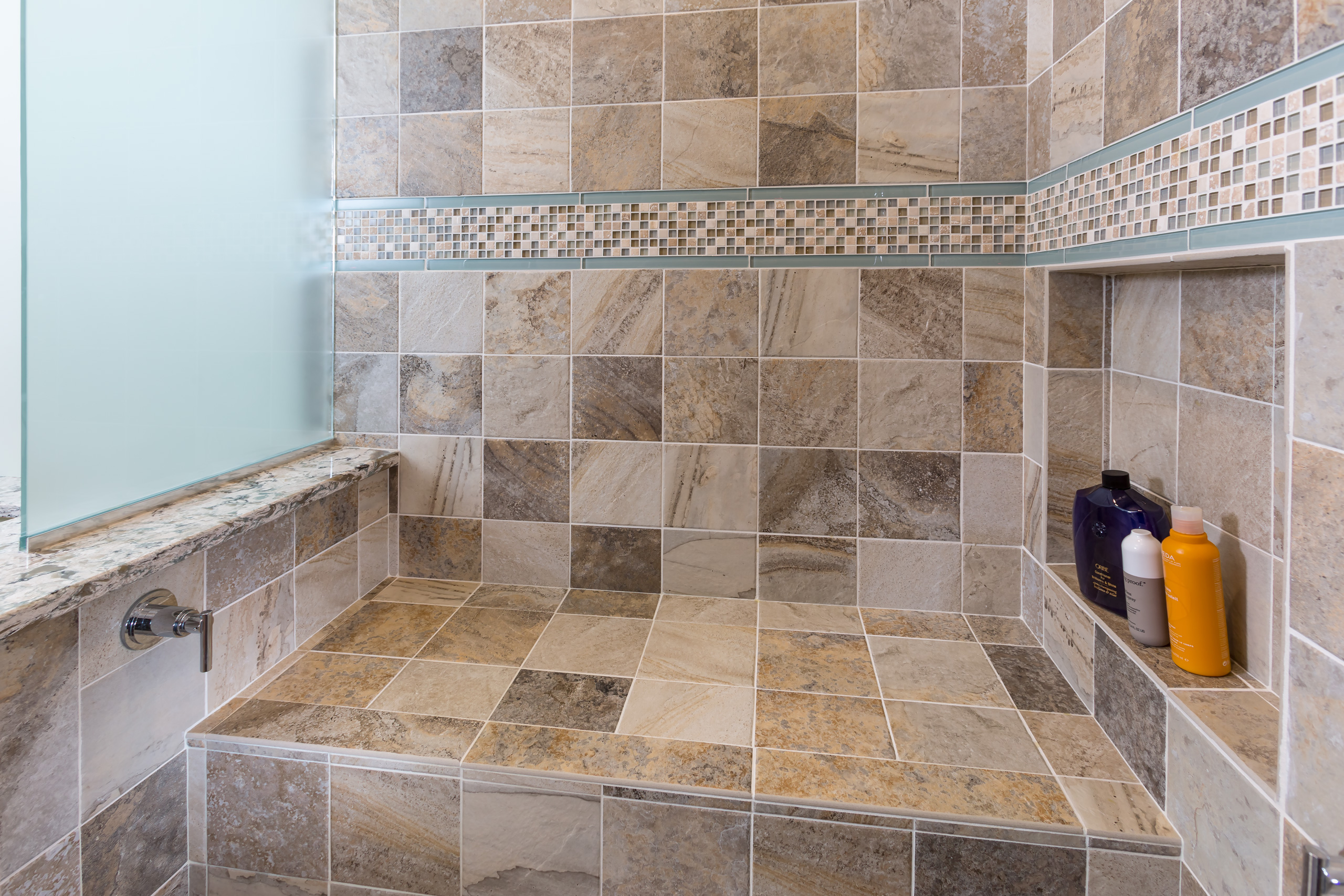 There's a customized shower control and accessible niche next to the bench for showering while seated.
For additional comfort and warmth, we installed heated floor and ceiling panels. The towel warmer is easy to reach.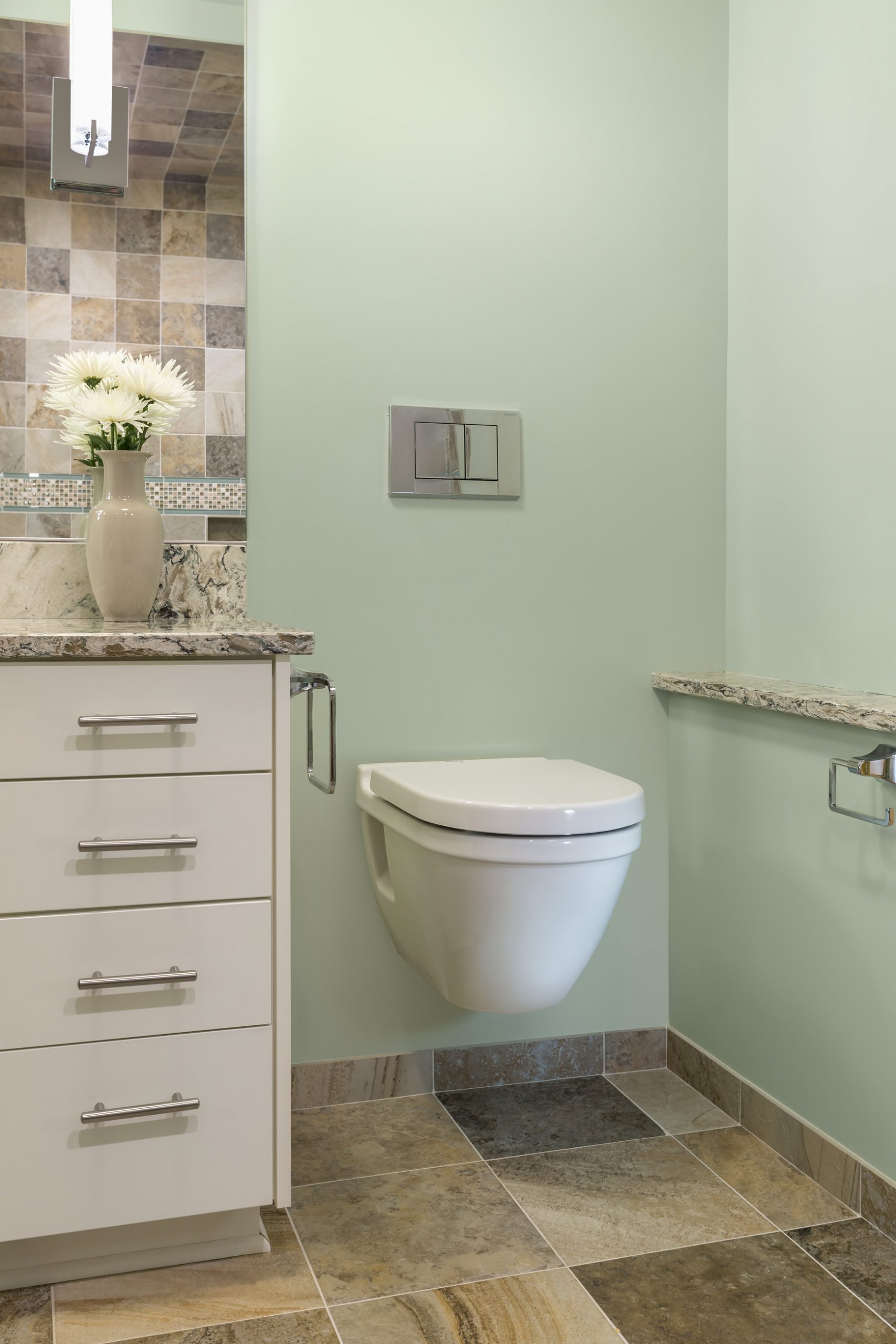 The toilet is hung on the wall at just the right height. So doesn't take a lot of effort or strength to use.
All the light fixtures and controls are easily accessible. Instead of grab bars, the pretty ledge can be used for balance and stability.
This accessible basement and bath is a wonderful example of how universal design features can be beautifully integrated into any home remodeling project.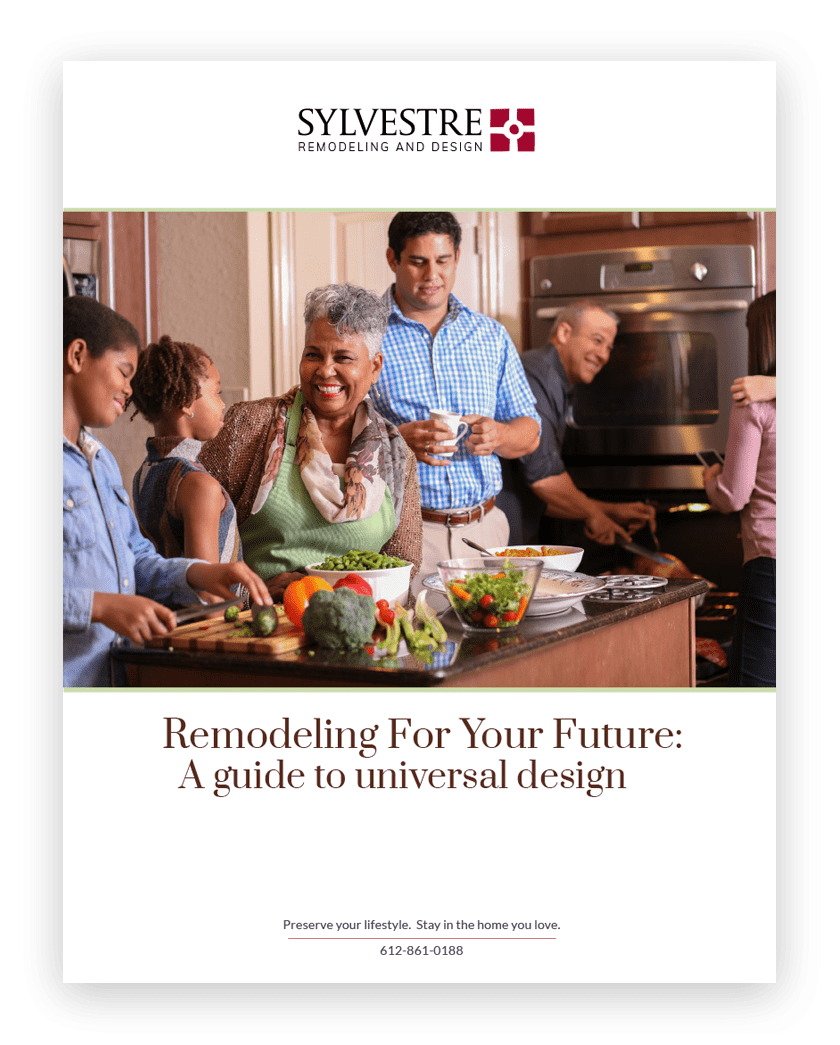 Guide to Universal Design
---
Our in-depth guide to aging-in-place home design is packed with ideas and information.
"*" indicates required fields