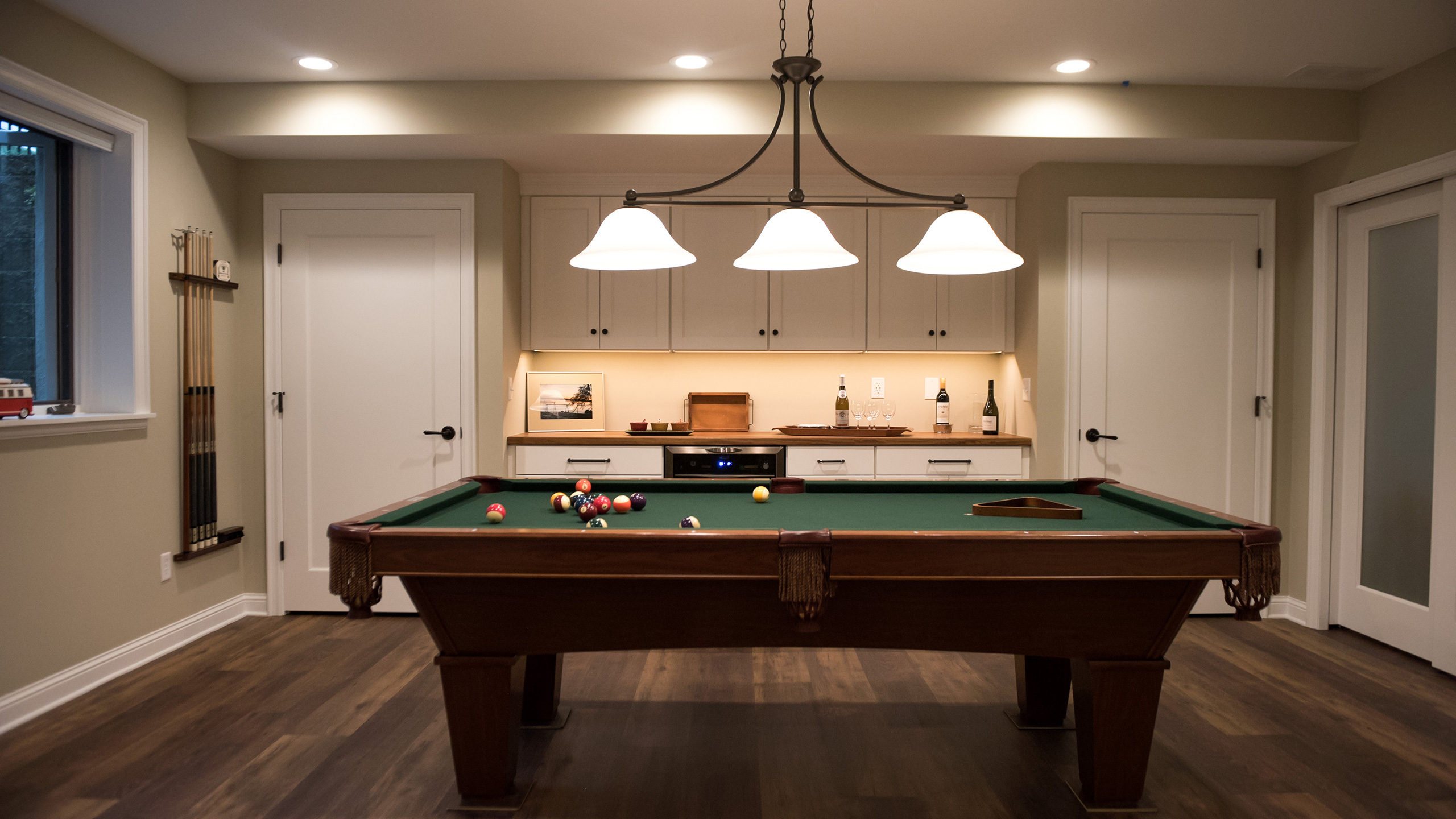 Minneapolis Basement Design and Renovation
The "Unbasement"
How do you remodel a basement so that it doesn't feel like a basement? The innovative design of this multi-room renovation ties into the main floor and feels like the rest of the house.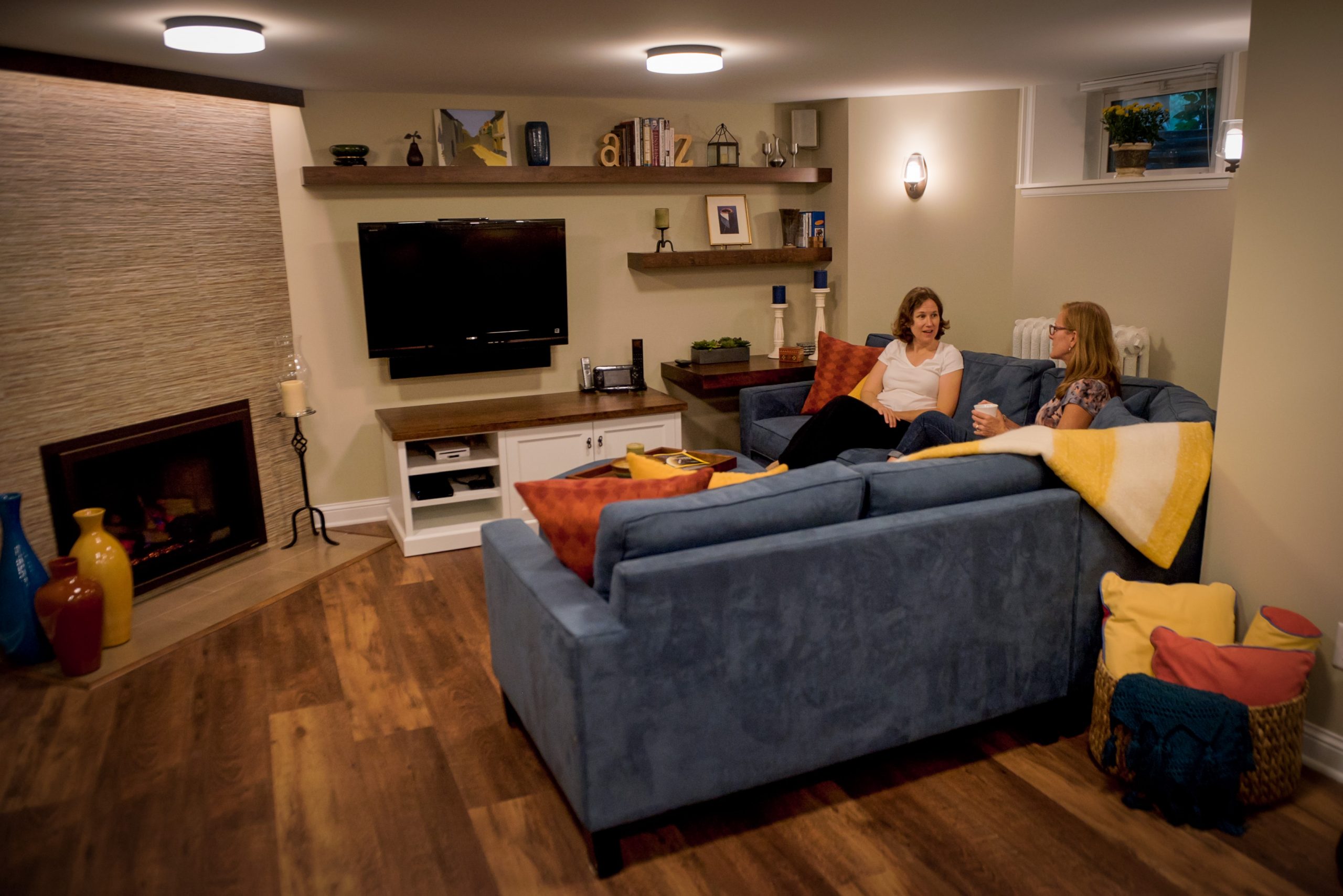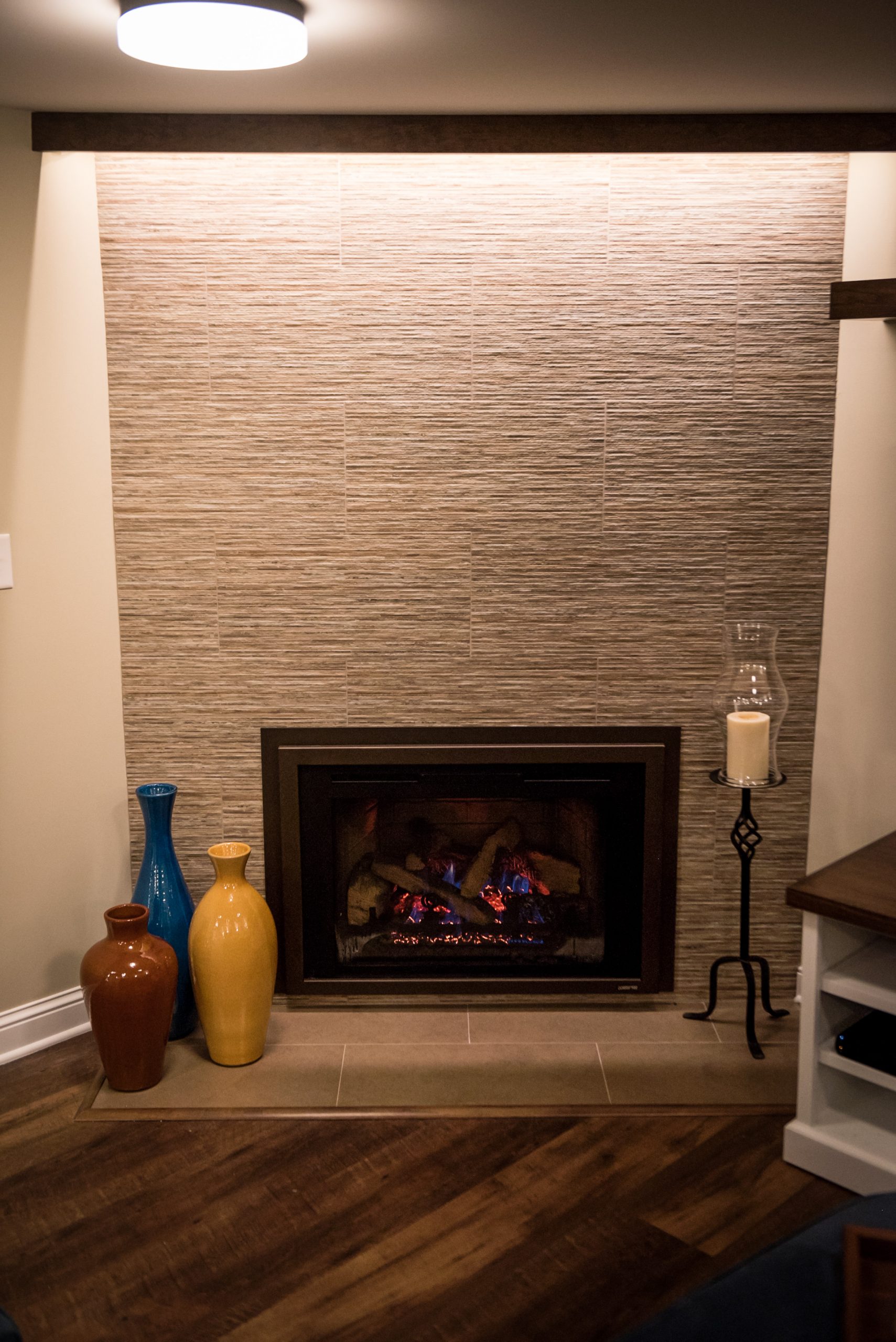 The wood-burning fireplace was replaced with a gas fireplace faced with porcelain tiles.
---
We first worked with the Ibele-McNaughton family when we remodeled their home in 2003, so we were familiar with the structure and style of their beautiful 1931 home. At that time, we expanded the basement beneath the new addition, insulated it, and added drywall. The rest could be finished "someday".
Some day arrived years later with a torrential summer storm that unleashed several inches of rain. It flooded the basement and soaked the carpet—as it turns out, for the last time.
The family was ready to renovate the basement and create a space where they could hang out, watch TV, and play pool. Also on the list was a new workshop and a place for the dad to play his bass guitar.
Plus, they wanted to update their laundry room and expand the adjacent bathroom.
Plenty of Light and Color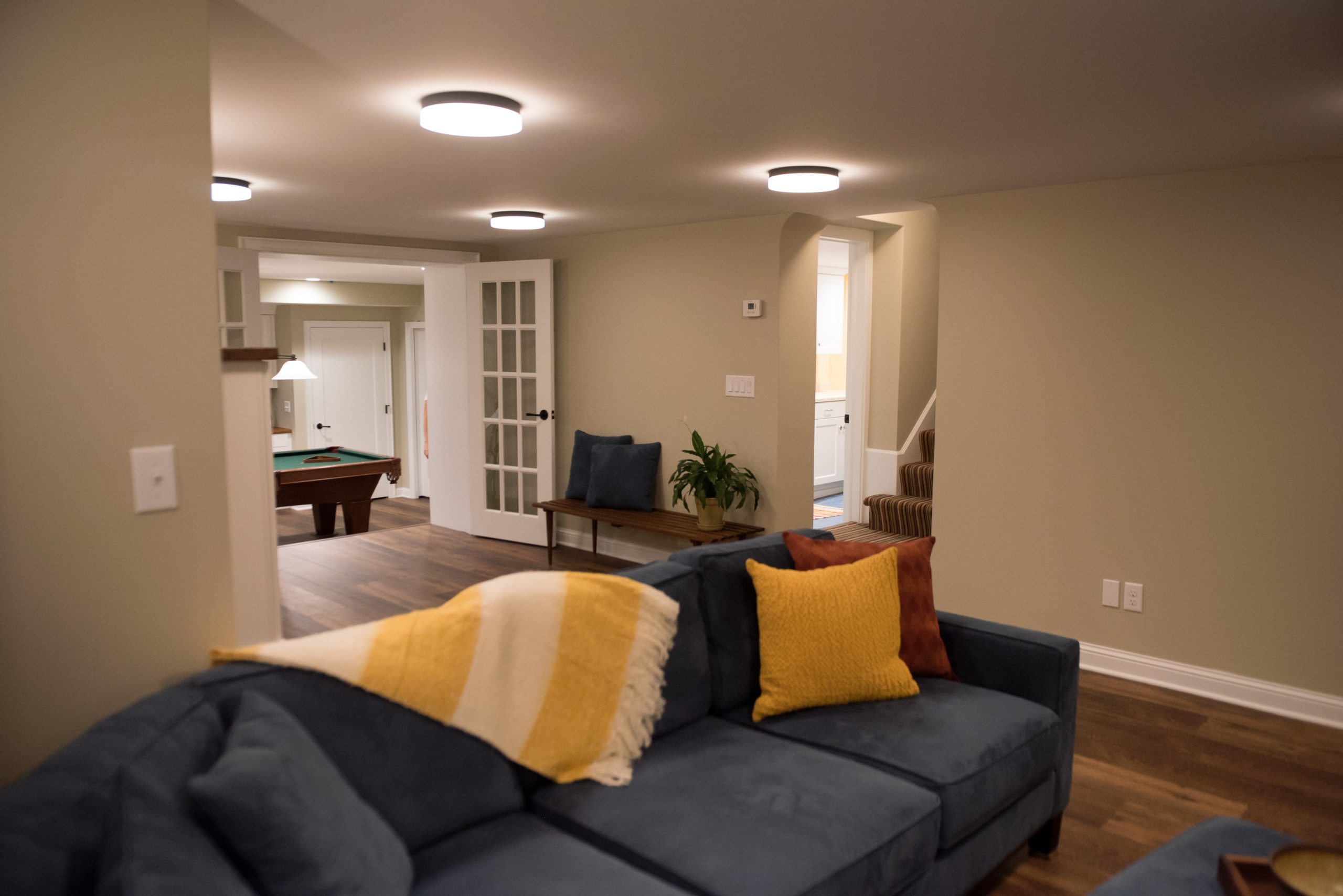 No joke. Basements in older homes can be dark. The antidote: plenty of light and an inviting color palette.
To complement the family's blue sectional sofa, we applied a soft gray paint with taupe tones to warm up the room.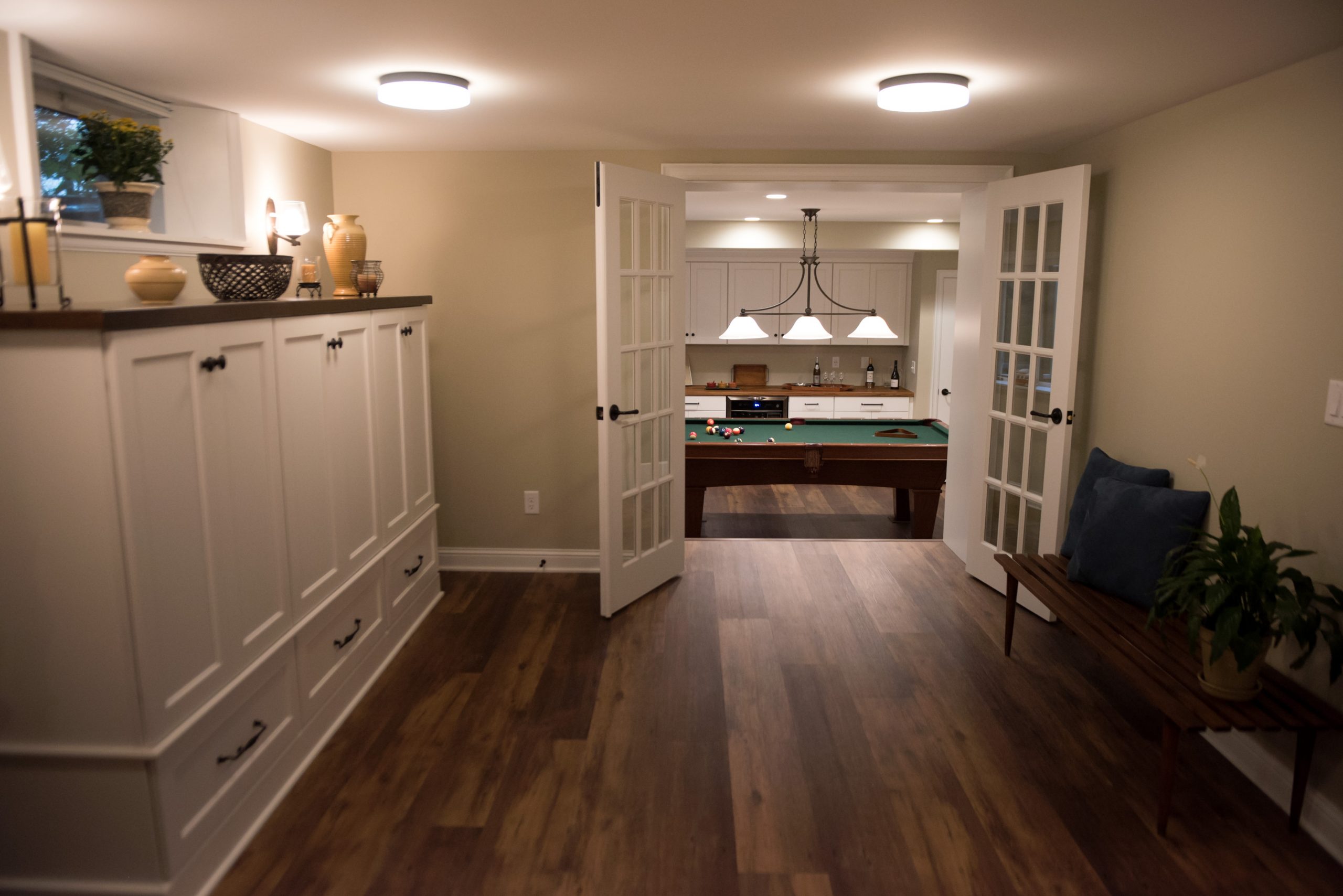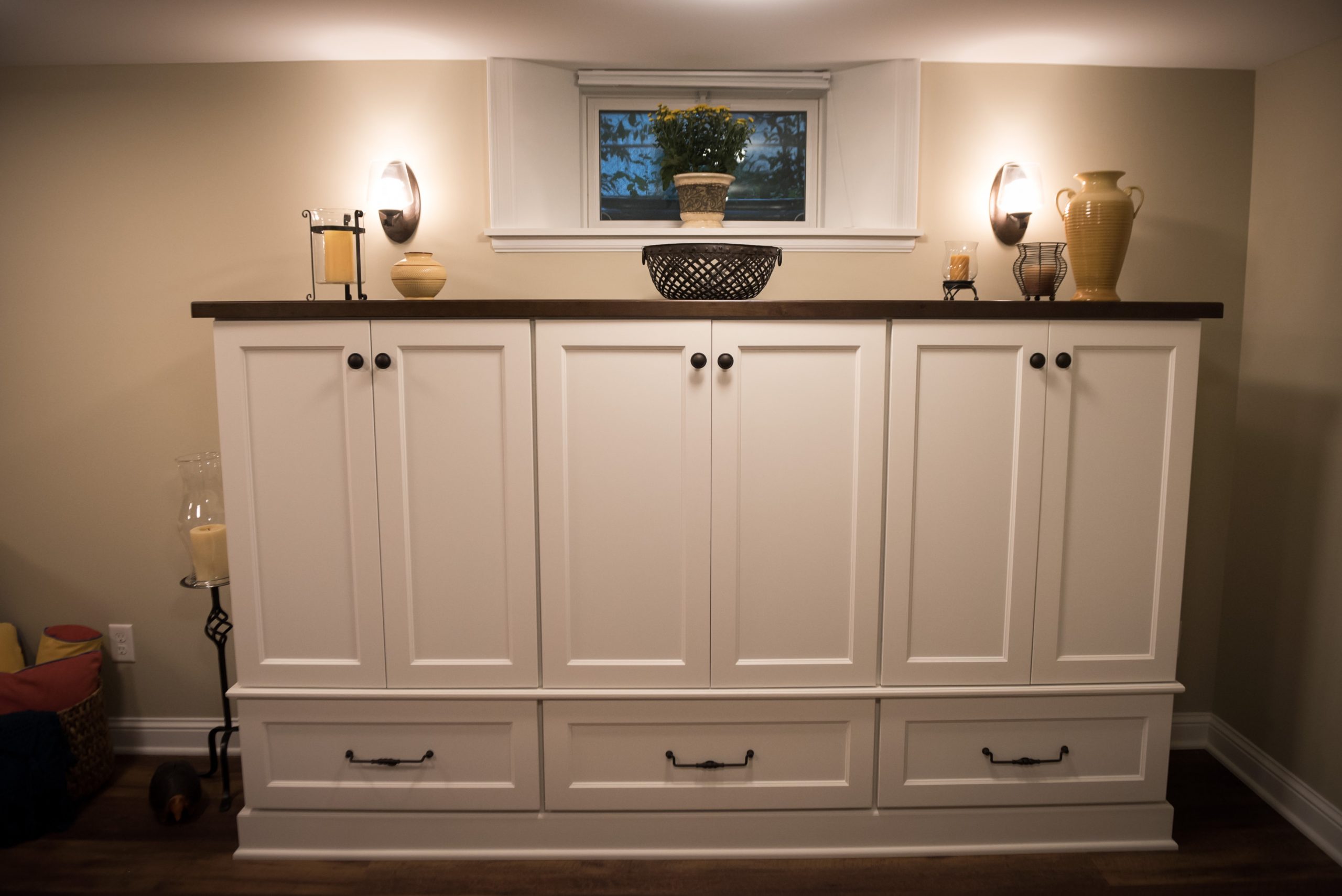 Rather than use standard recessed lights throughout, we installed semi-flush low-profile LED lighting fixtures to preserve the ceiling and prevent noise in the basement from drifting upward. Bronze wall sconces make the space cozy and provide an alternative to overhead lighting.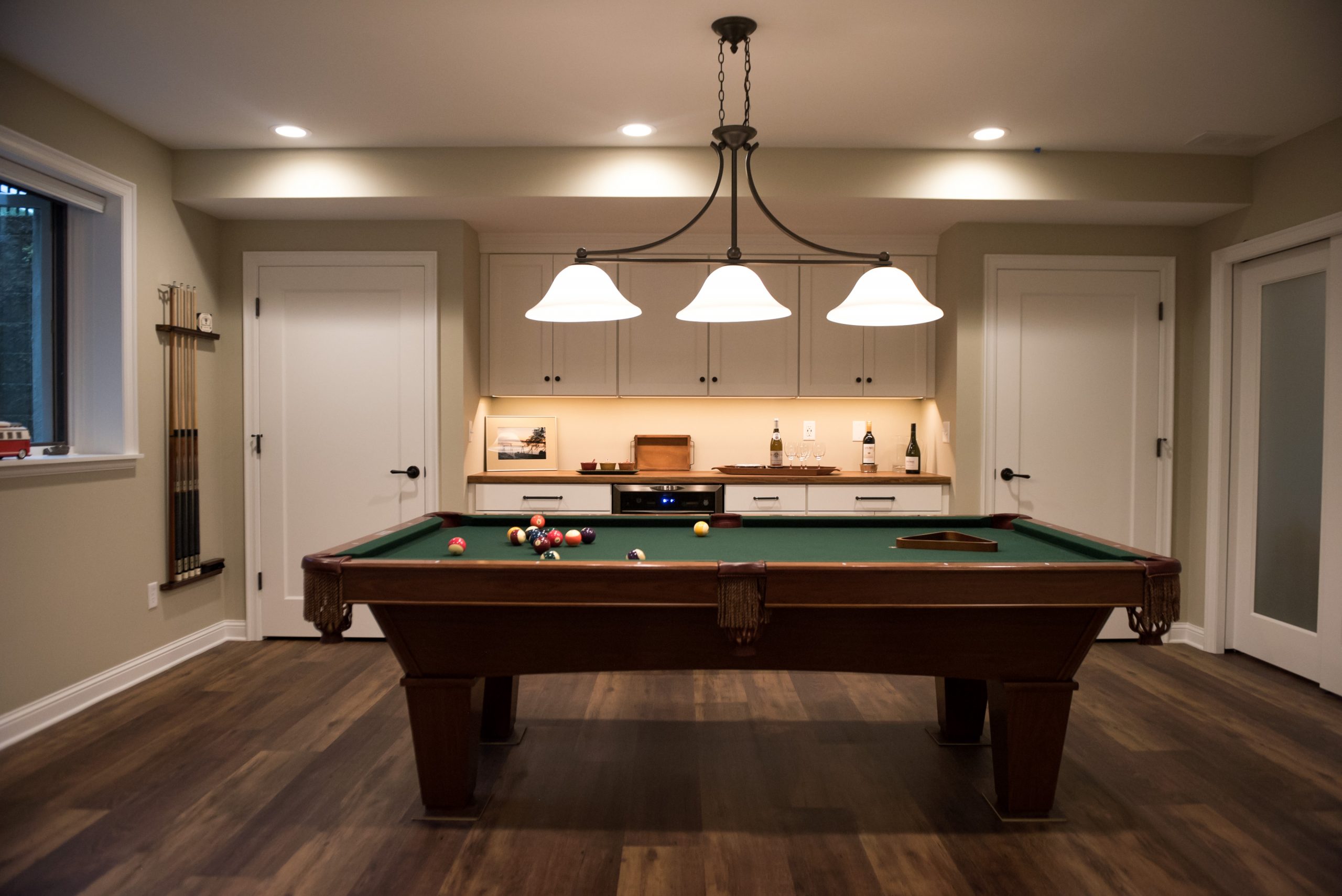 Next to the pool table, we added a pair of closets separated by built-in cabinets, and left space between the upper and lower cabinets so the pool players would have room for their cues.
Hang out, binge, shoot pool, play guitar – rooms for everyone.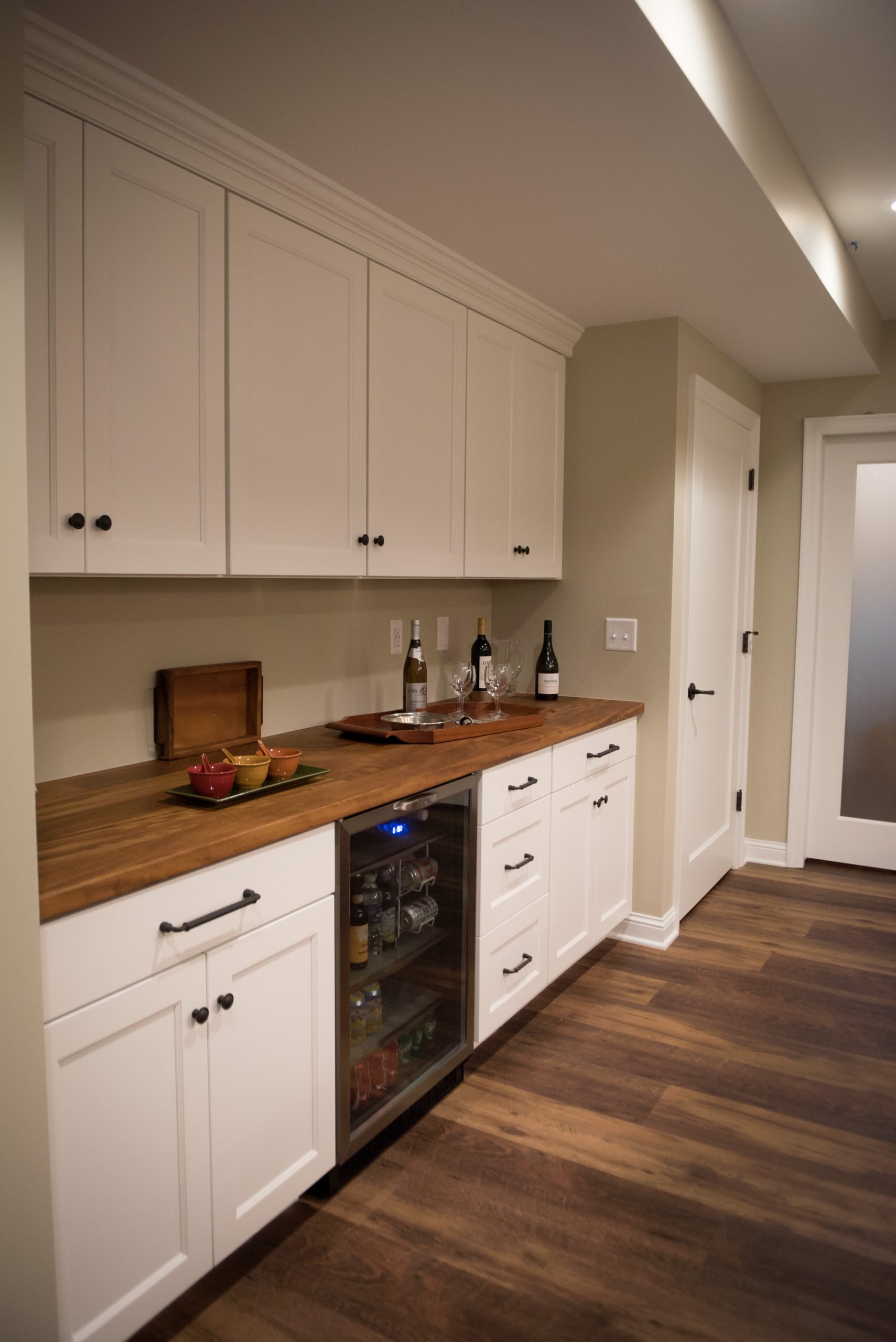 The beverage cooler beneath the Iroko (African teak) countertop is always stocked!
The sliding and french doors create separate rooms and control sound. The workshop, game room, and lounge can all be used at the same time.
The waterproof floating vinyl floors resist mold and mildew.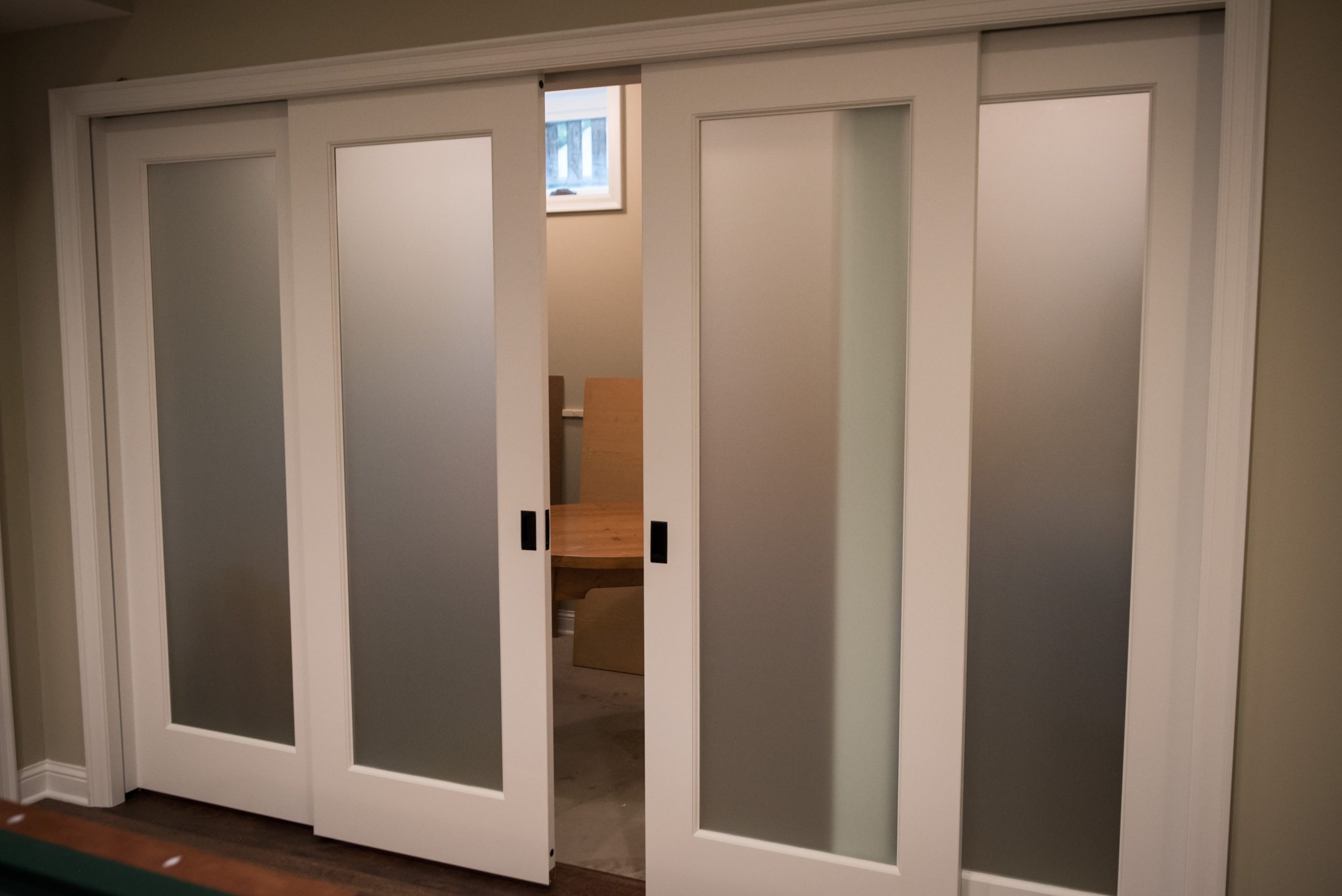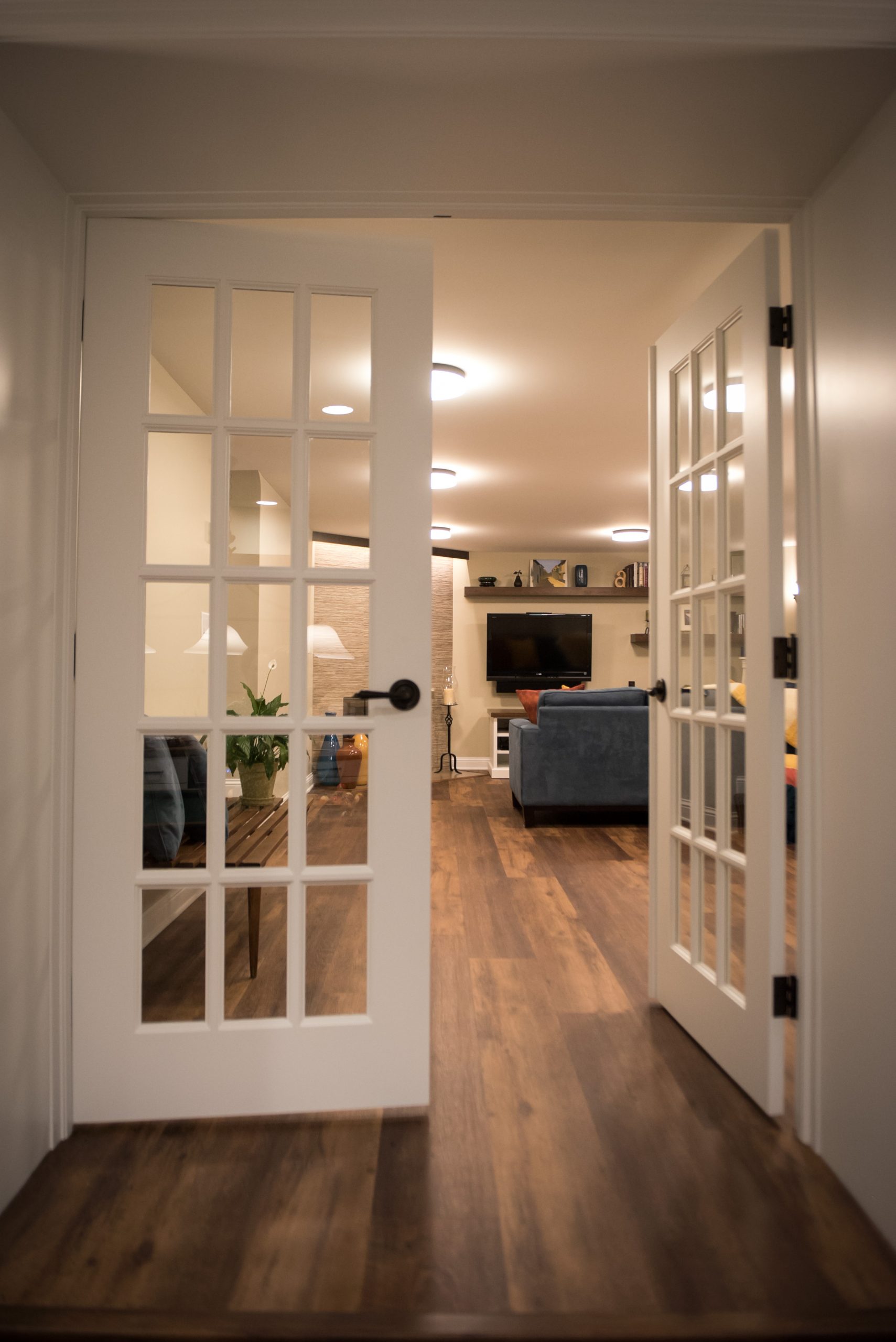 Cheerful laundry room with loads of storage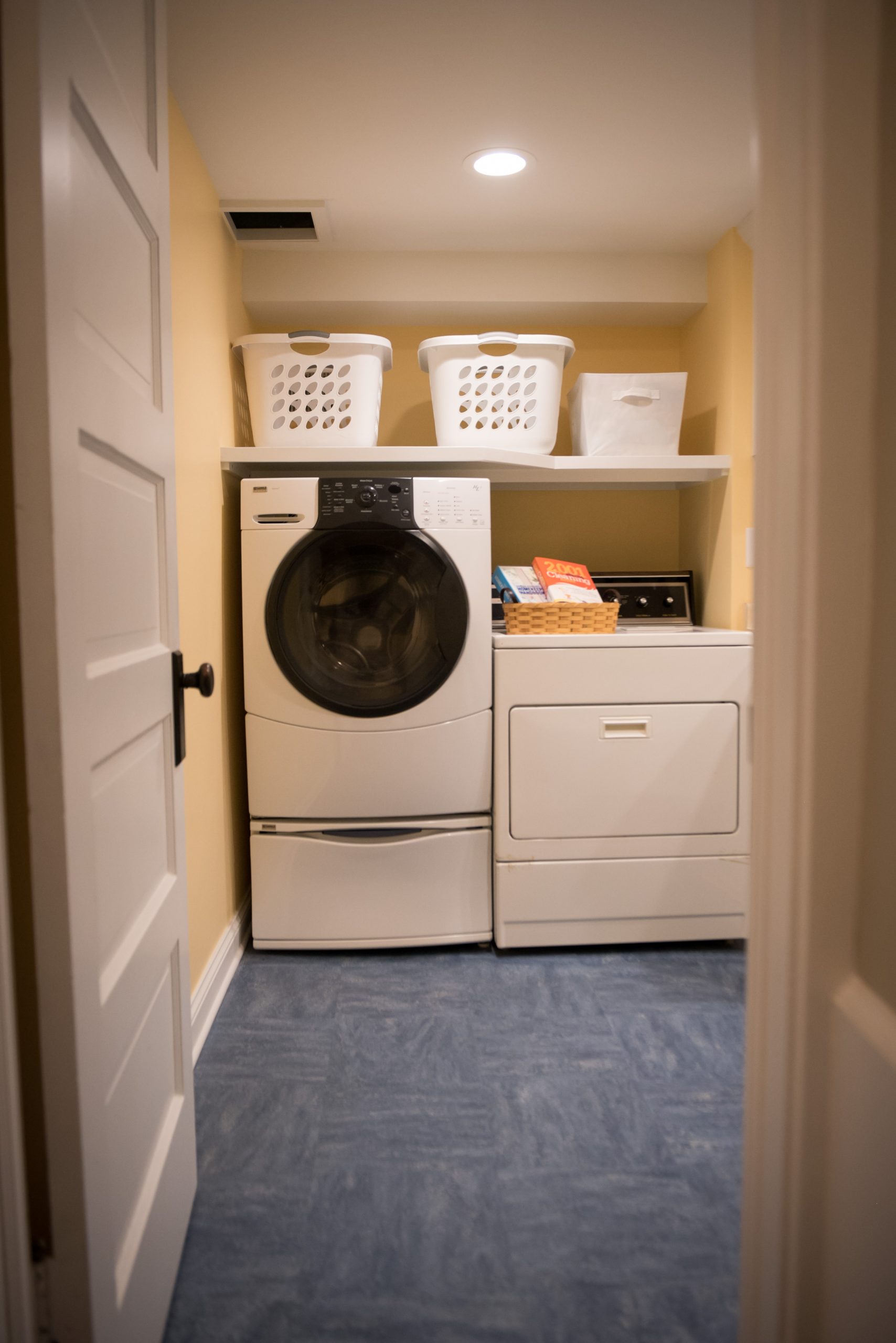 The definition of a "basement laundry room" gets rewritten with this bright cheery room, warmed with buttery yellow paint and ample lighting.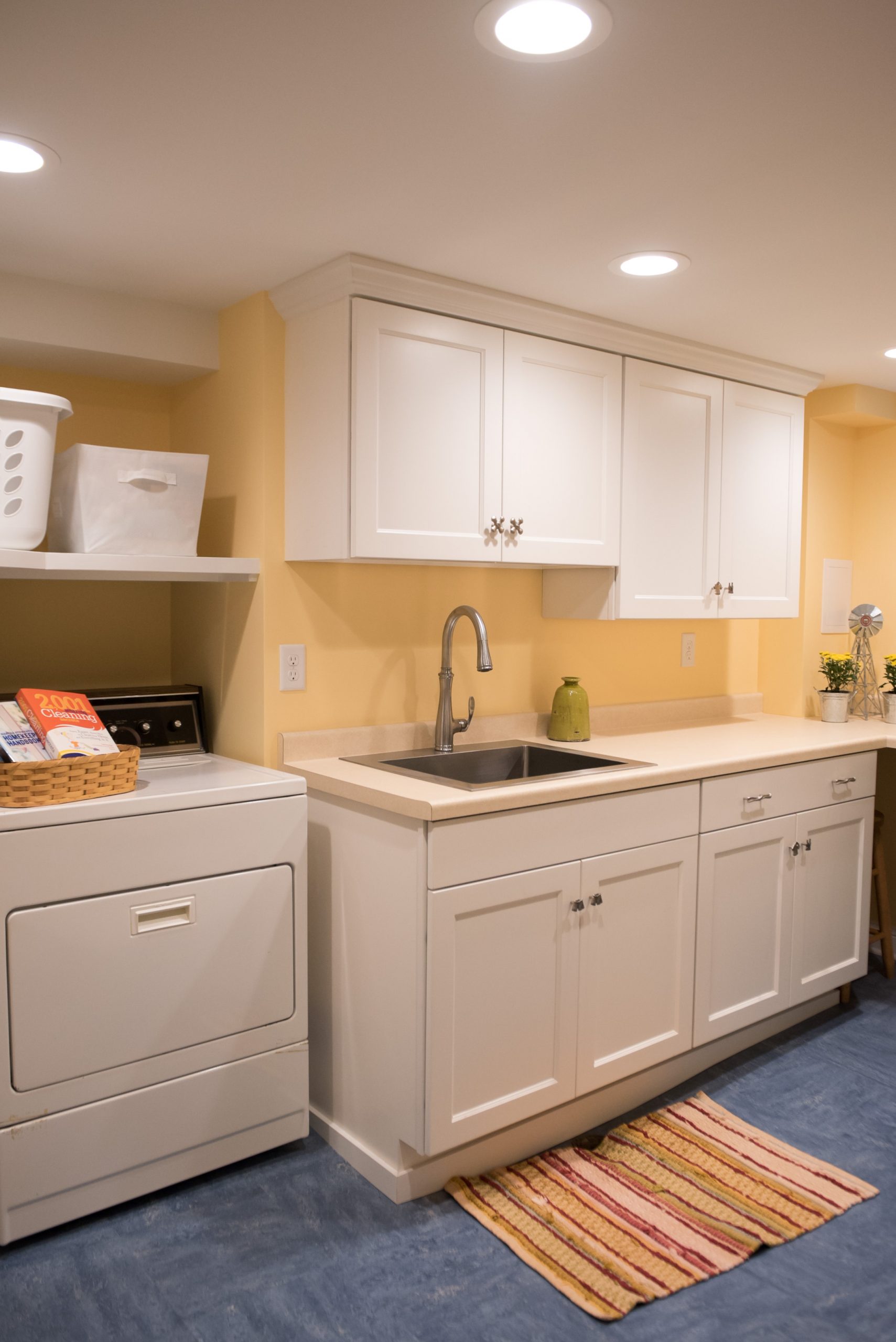 Upper and lower cabinets provide loads of storage. Luxury vinyl tile on the floor is durable and easy to clean. Doing laundry here doesn't seem like a chore!
Expanded Lower-Level Bathroom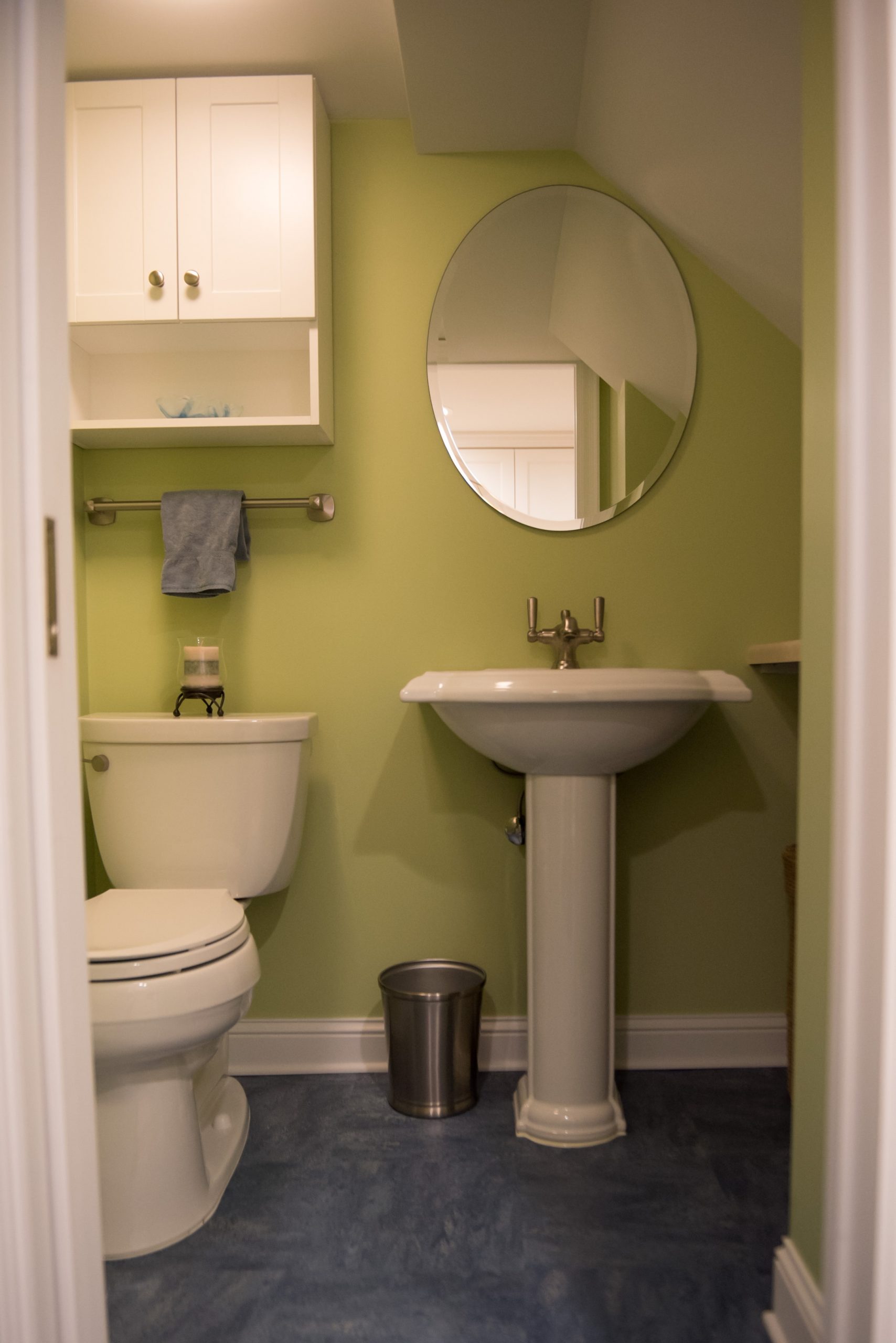 Continuing the colorful theme, we used bright celery green in the powder bath. What a change from the tiny space with only the "workmen's toilet"!
---
Overall, this Minneapolis basement renovation displays a transitional design and harmonizes with the style and era of the 1931 house.