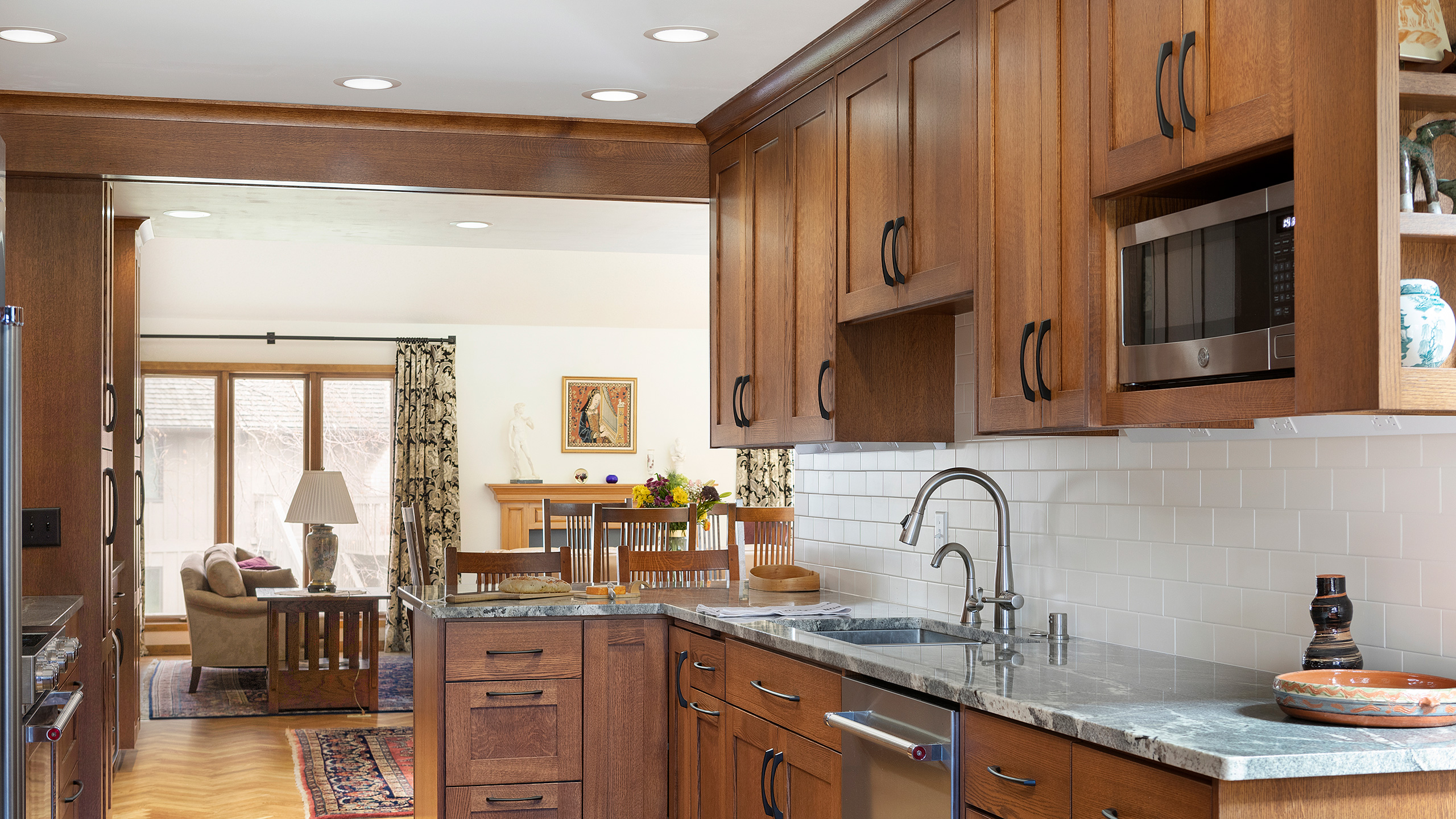 Condo Kitchen Design | Minneapolis MN
Condo Makeover
When this St. Paul couple sold their two-story home and bought a 1980s condo in St. Paul (close to the kids and family) they dreamed of a single-level home designed for aging-in-place.
Wider openings without thresholds, as well as more floor space in the kitchen, will make moving around easier if they experience mobility issues in the future. Cooks and dishwashers can enjoy the party.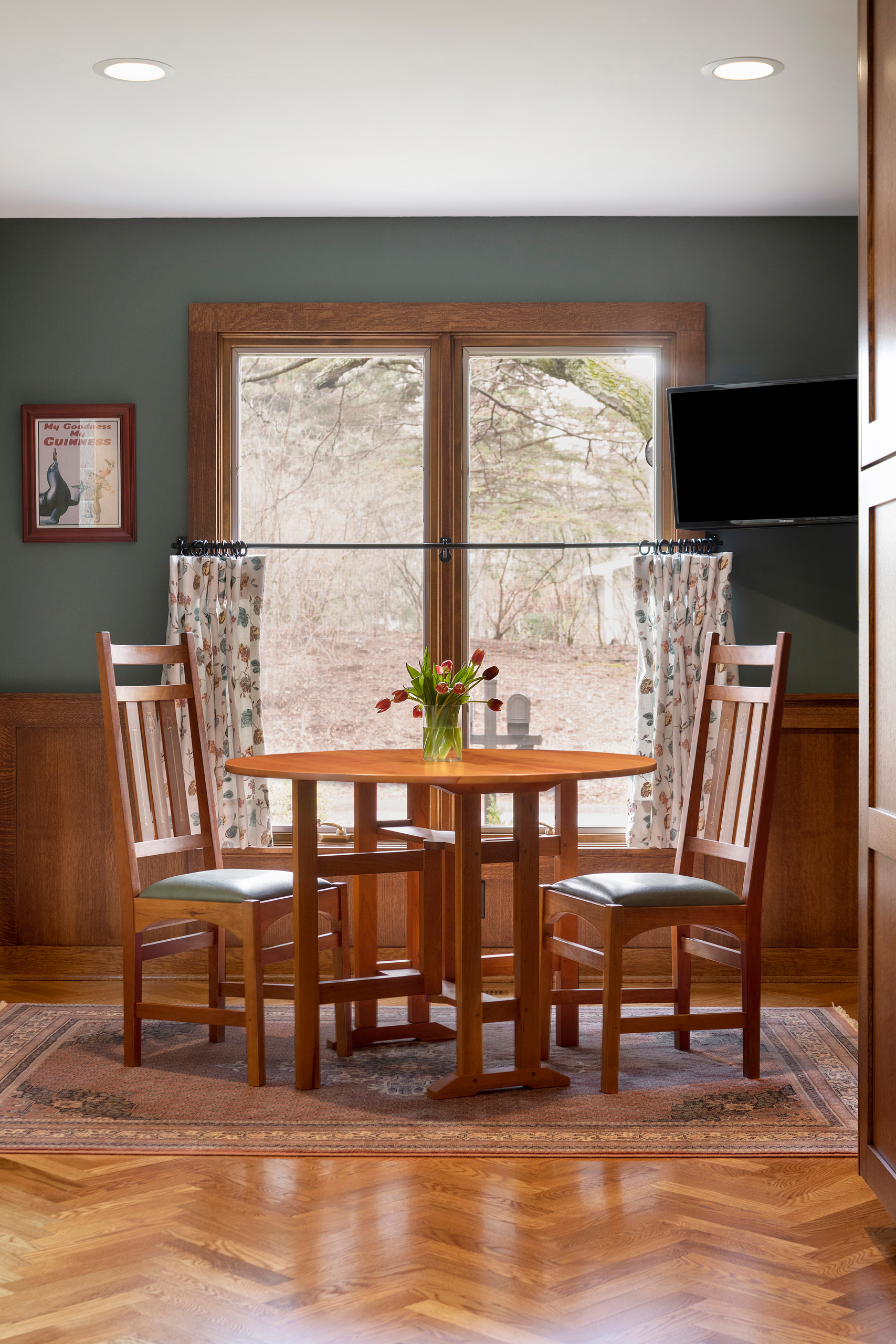 Oak wainscotting and a large window make the casual dining area feel warm and inviting. It's a favorite spot to enjoy the view, a bite, or a chat.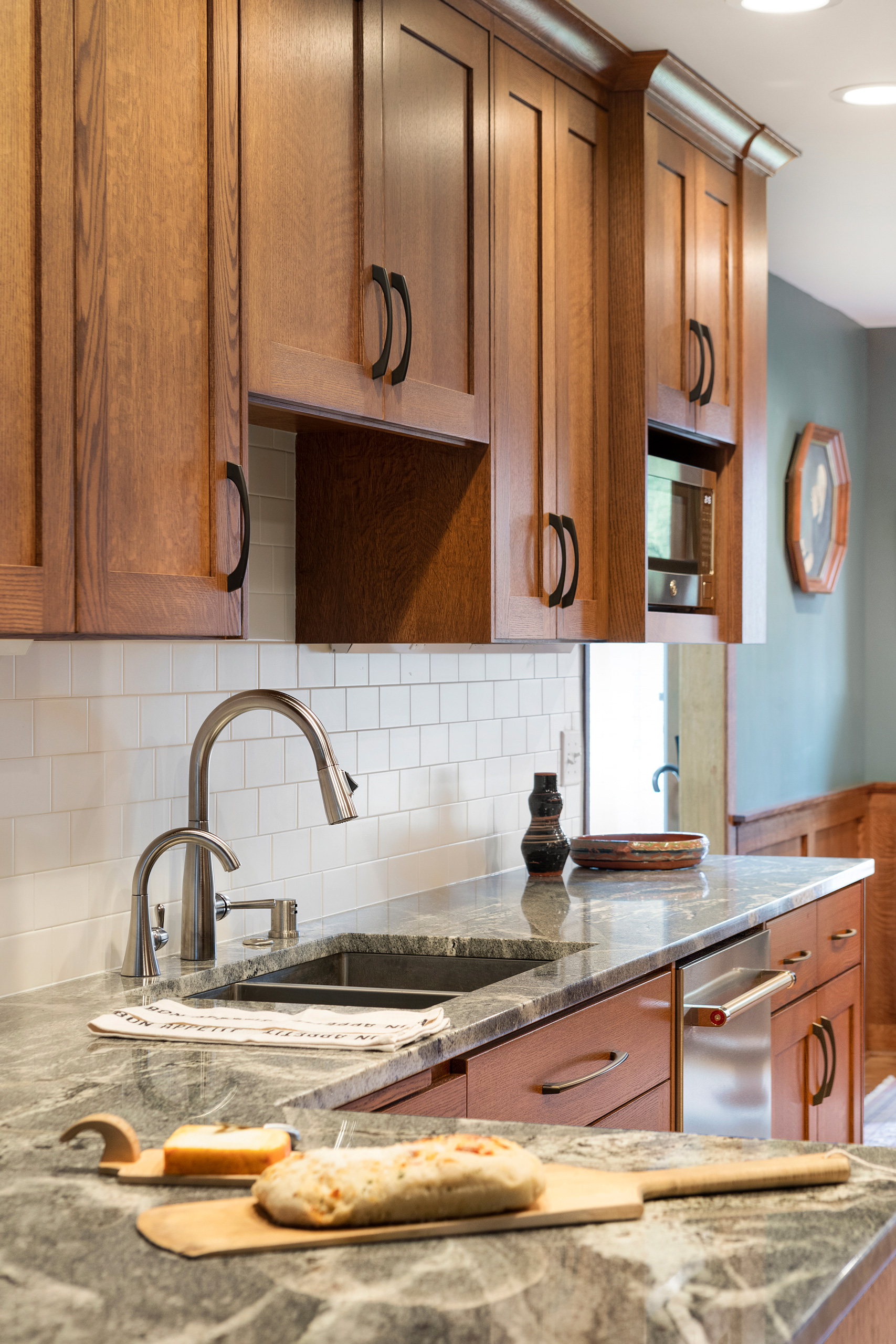 The couple chose granite for countertops and white subway tile for the backsplash. (Some materials just never go out of style.) The gooseneck faucet and large under-mount sink make cleaning the big pasta pot less of a chore.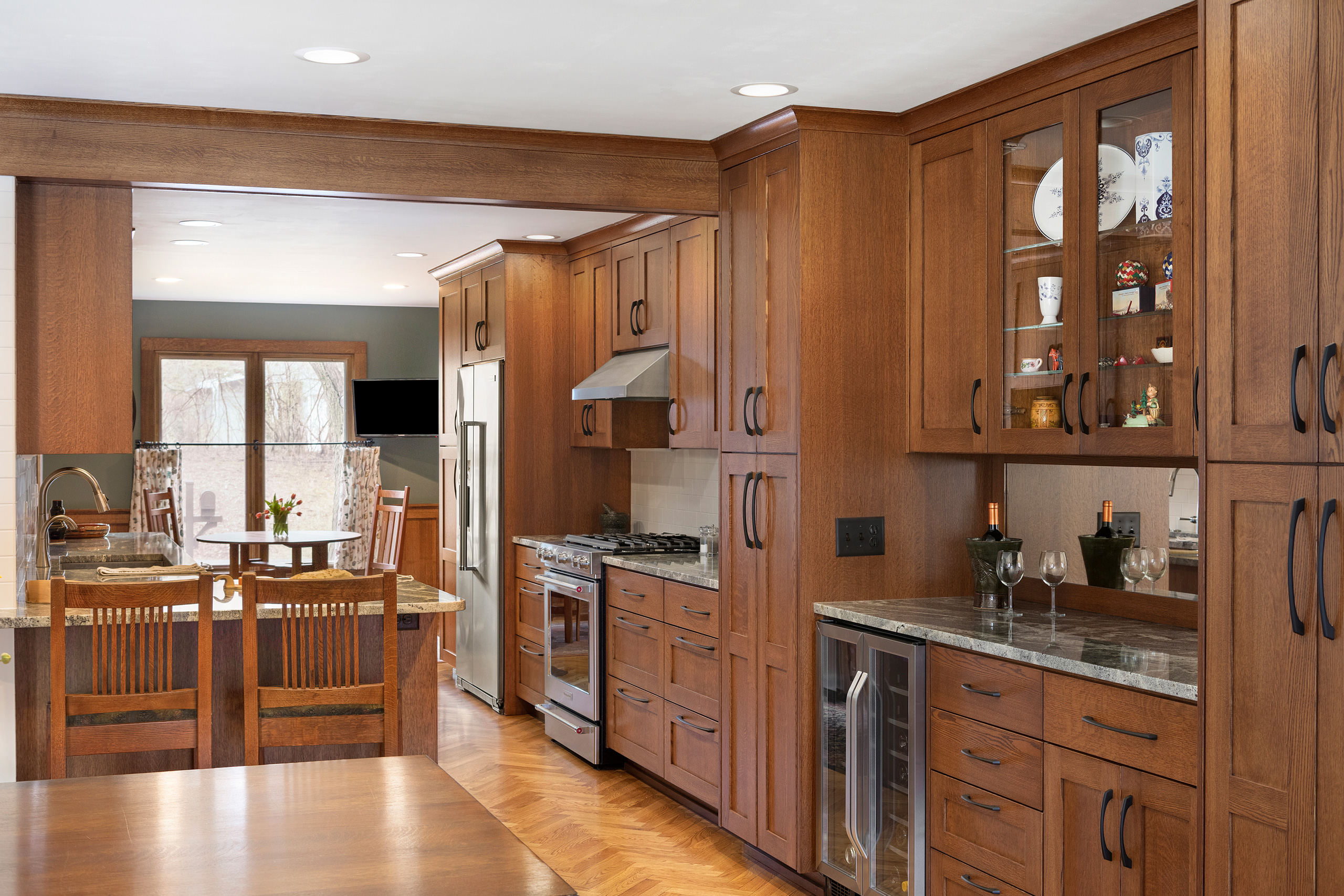 The quarter-sawn oak cabinets remind them of their former craftsman-style kitchen in St. Paul that we remodeled 20 years ago. The oak header interrupts the continuous ceiling plane and defines the space. It's a subtle design detail that adds a feeling of intimacy.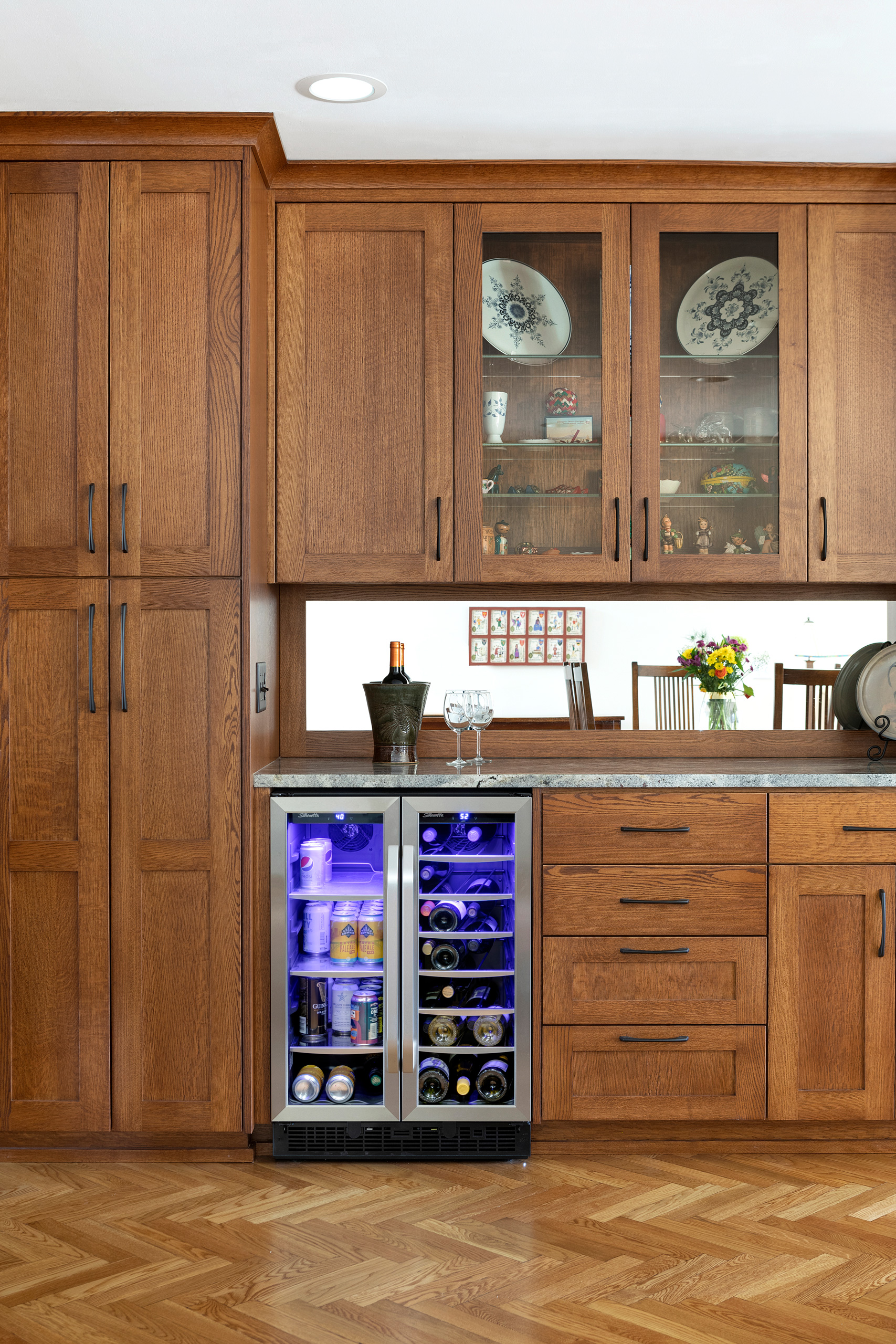 There's plenty of storage for the holiday dishes, turkey roasters, and jumbo-size packages of snacks from Costco. In the dining area, the buffet and beverage cooler is stocked with beverages for adults (and kids too!).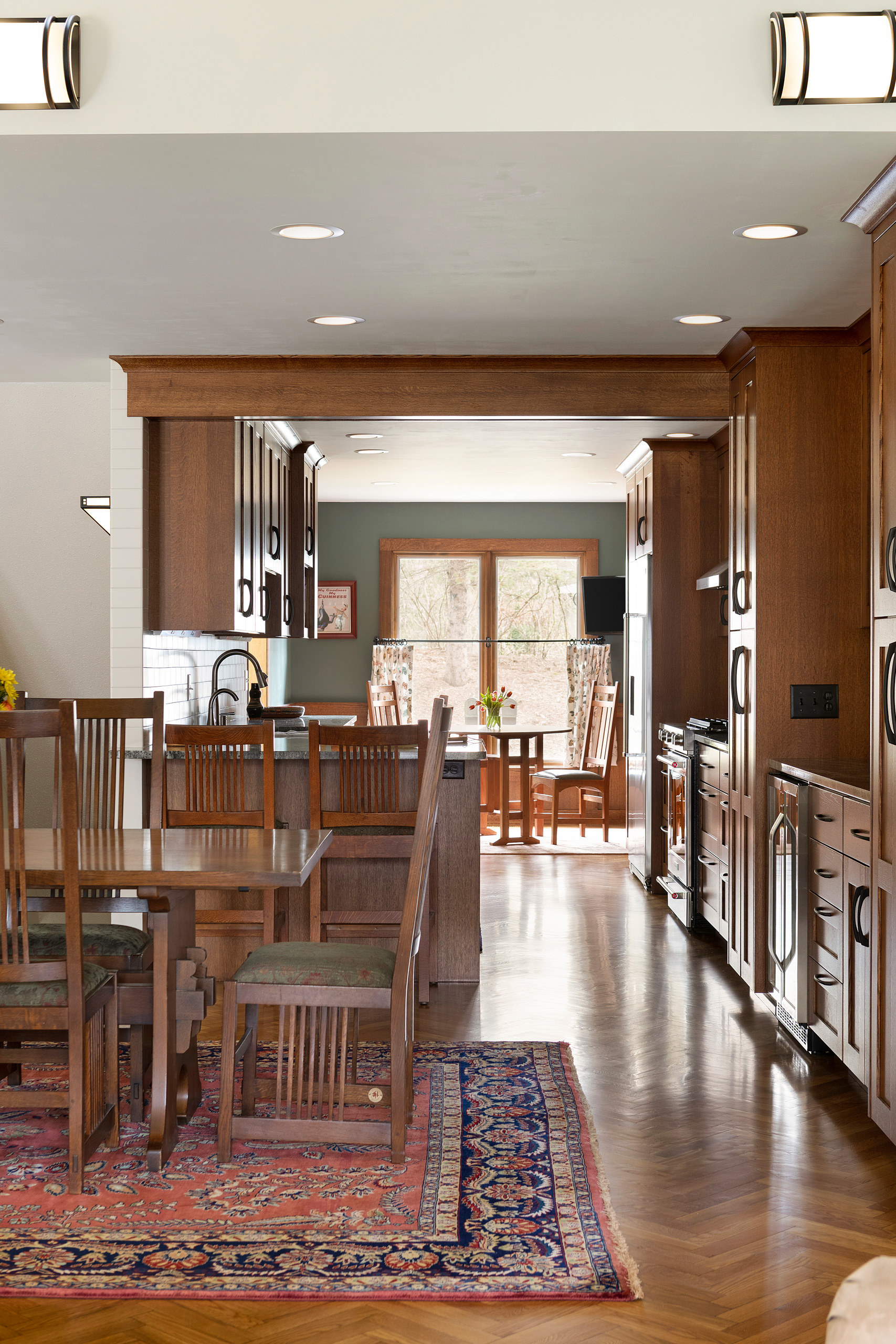 During the day, natural light flows through the entire space. The lighting plan also includes recessed lights in the ceiling, wall sconces, and LED under cabinet lighting.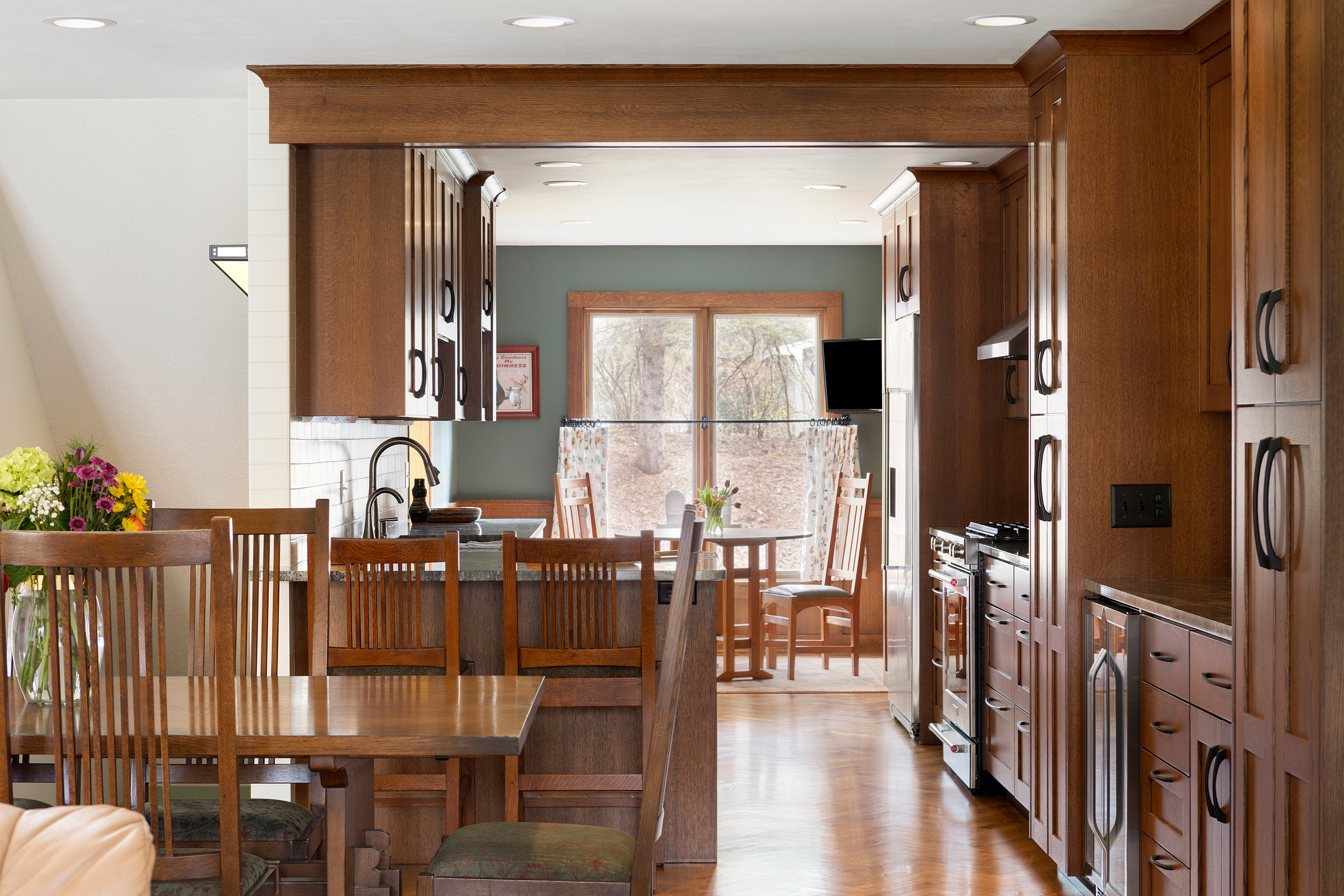 The existing herringbone floor in the living room is red oak. For continuity, matching flooring was selected for the kitchen and dining area. Installed by Schaefer Hardwood Floors, it's perfectly seamless from the front door throughout the main level.
It looks like this couple will be enjoying their newly remodeled home for years to come! In addition to the kitchen and dining area, this project also included a new owner's suite with a universal design bath.
Want to see the bathroom?