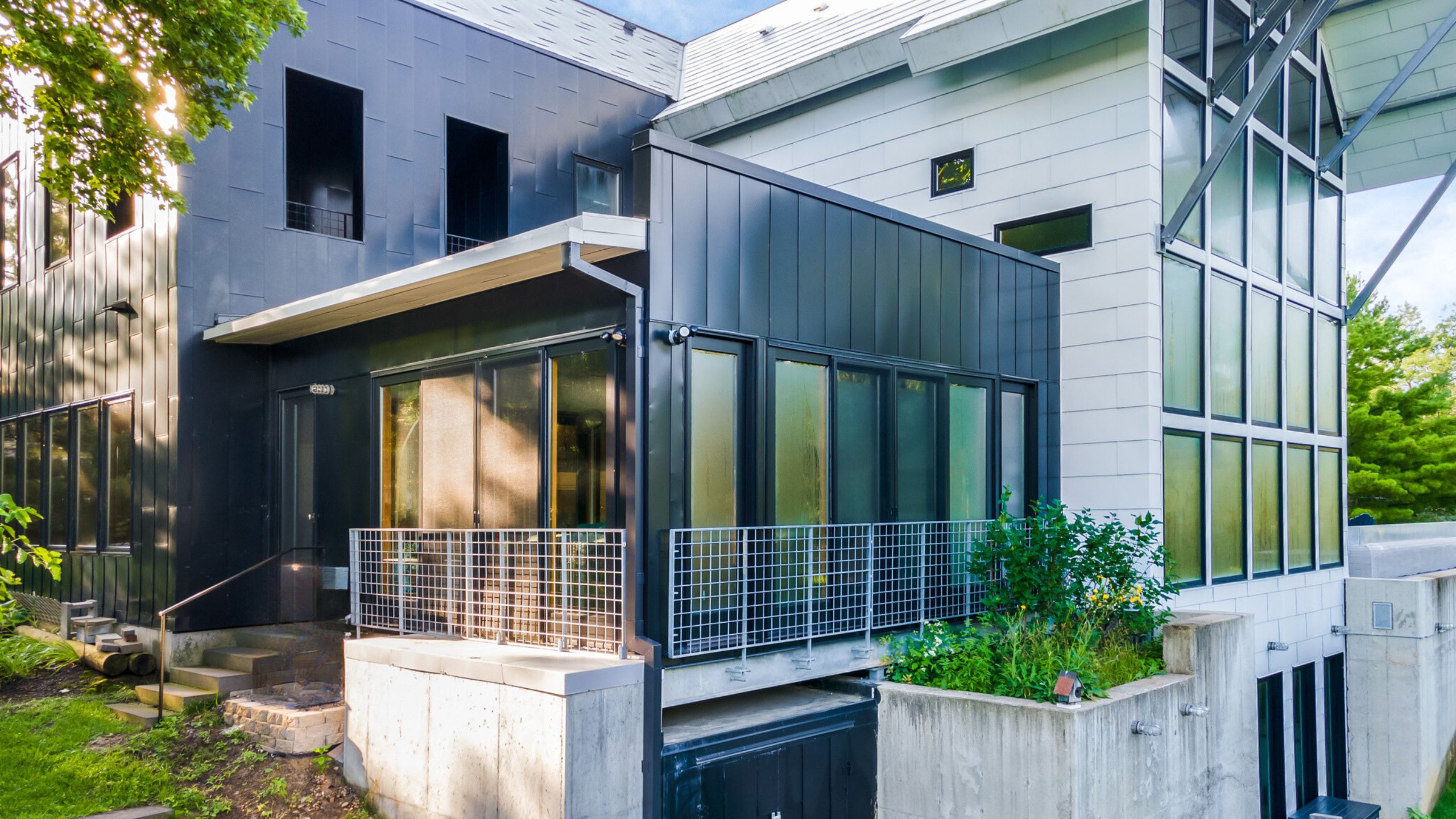 DECK-TO-PORCH CONVERSION
Modern Marvel
A deck-to-porch conversion creates a year-round sanctuary that blends with both the modern design of the home and its natural surroundings.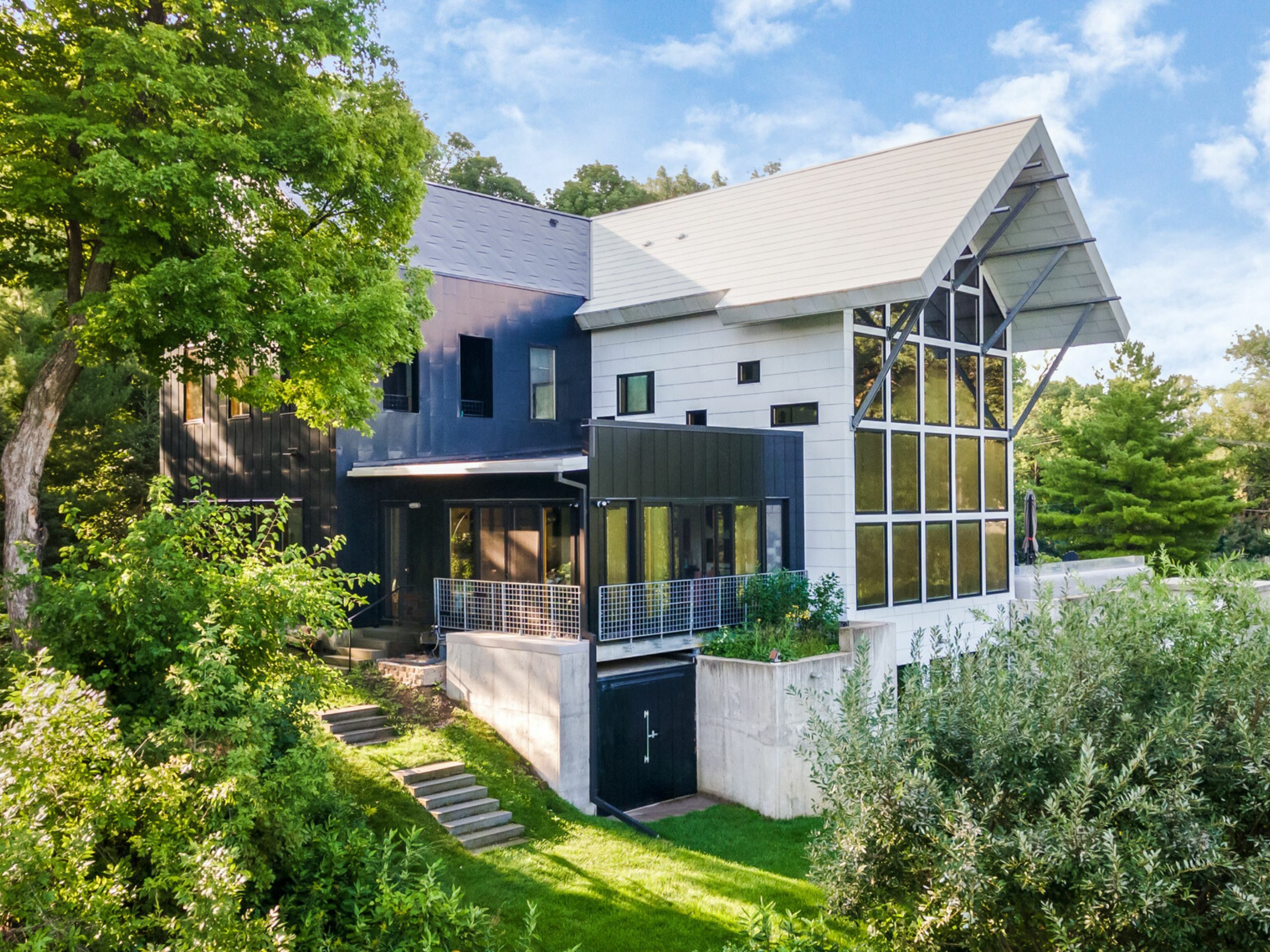 Blending Old and New with Precision
Situated on a serene marshland, a stunning modern home gains extra livable space by converting the deck to an all-season porch. When adding onto a home, you want it to feel like it's always been there. This home in particular has an architectural style featuring metal siding and a metal roof. The exterior siding required a custom design by us, which was then crafted in collaboration with a metal partner, and then finally installed by our team. The end result blends with the existing home, creating a cohesive and timeless appearance.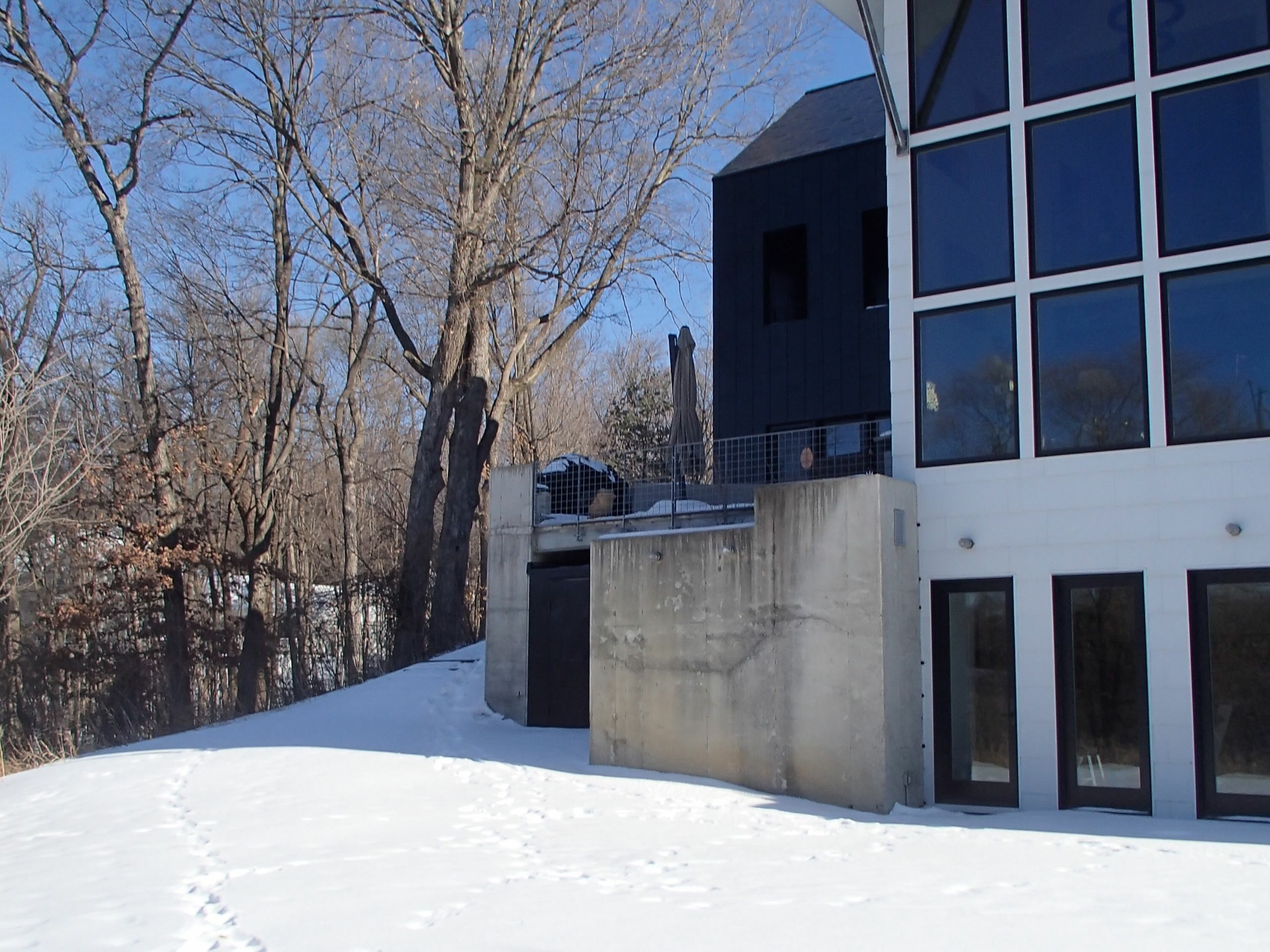 Before
The space before the addition was susceptible to accumulating snow in the winter and becoming a waterlogged area in the summer due to drainage from the two roofs above.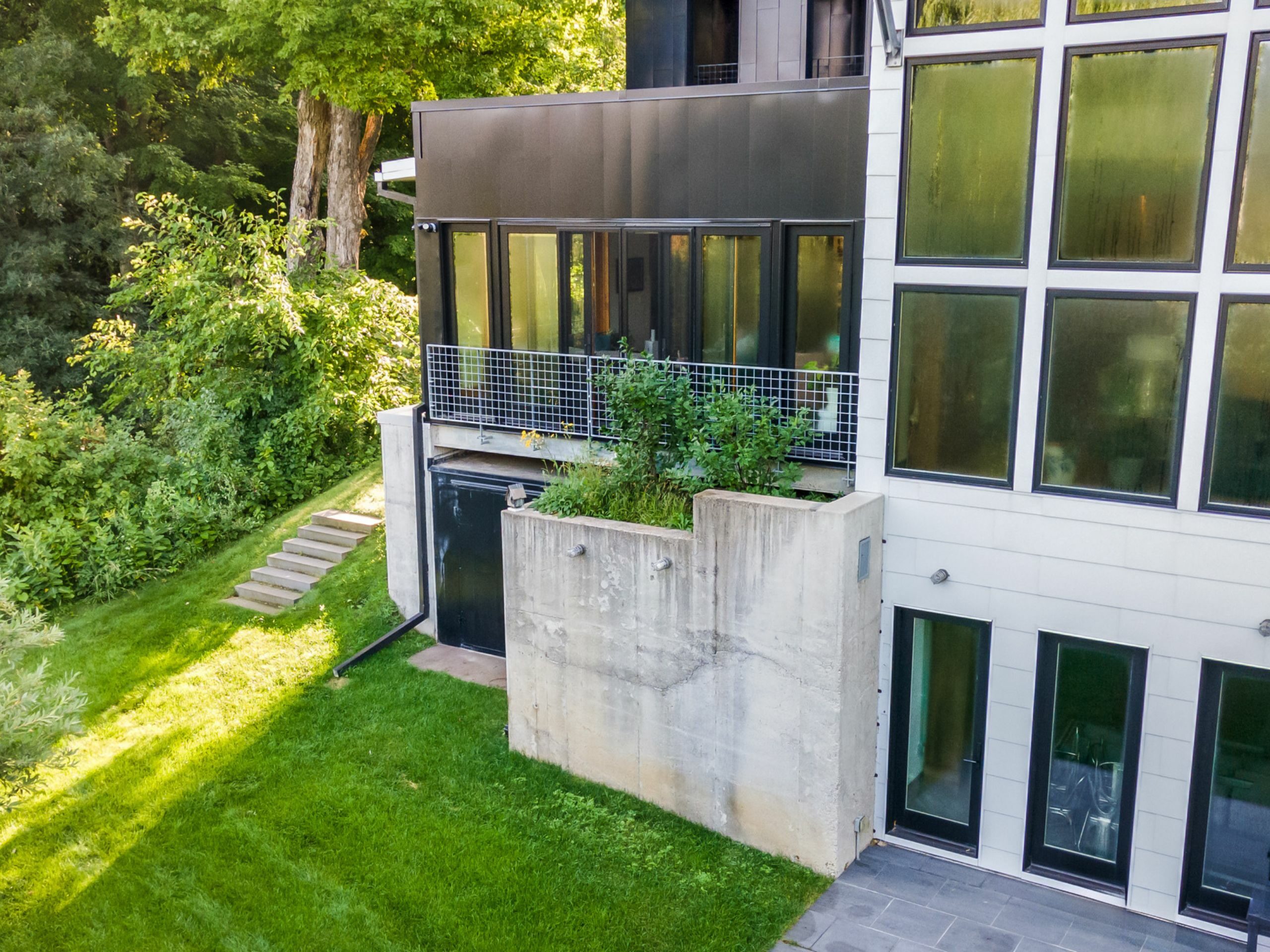 After
We enclosed and organized the drainage system. To support the new structure, new steel beams and posts are installed in multiple locations.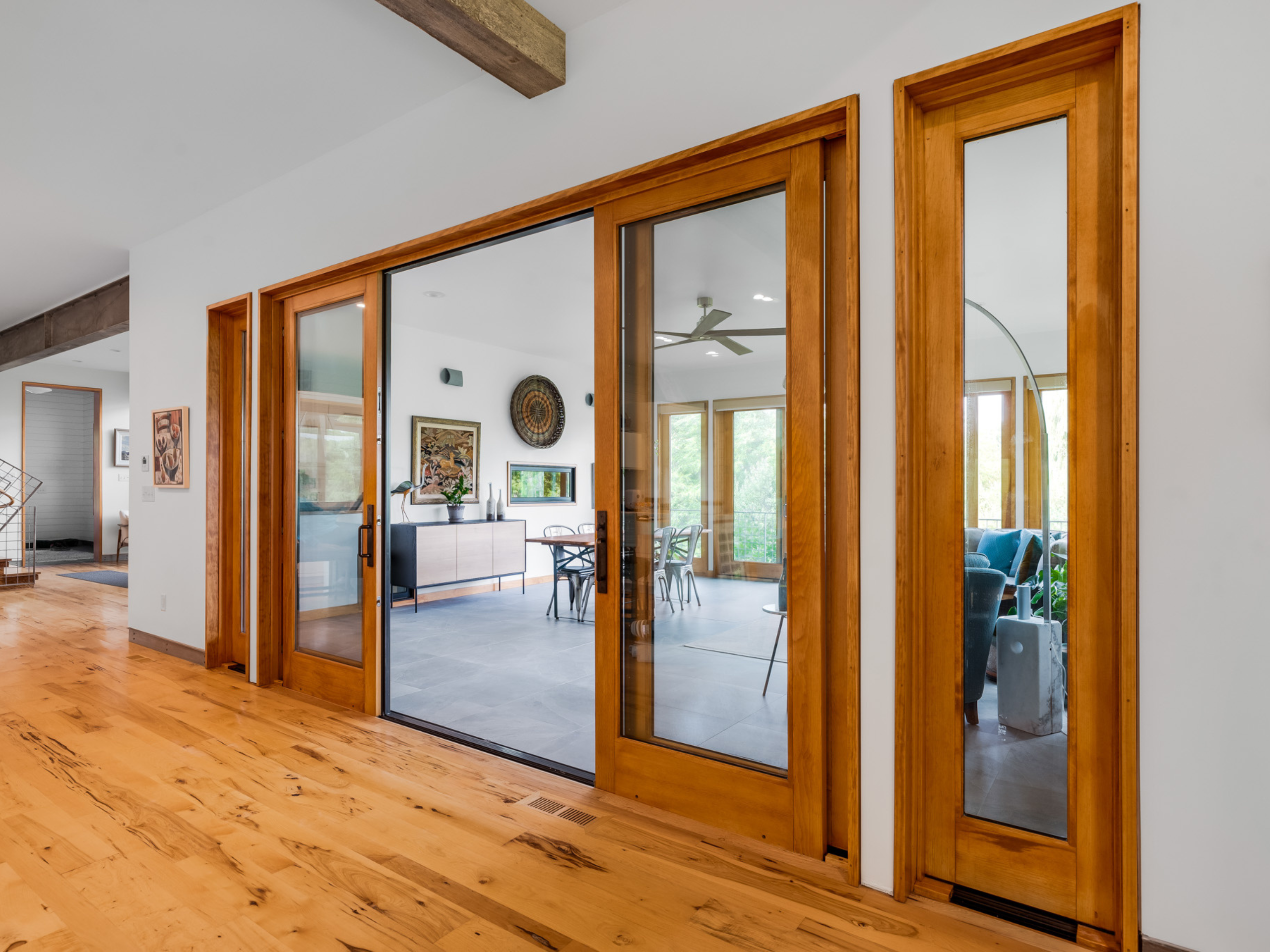 The once-underused deck is now a natural extension of the home.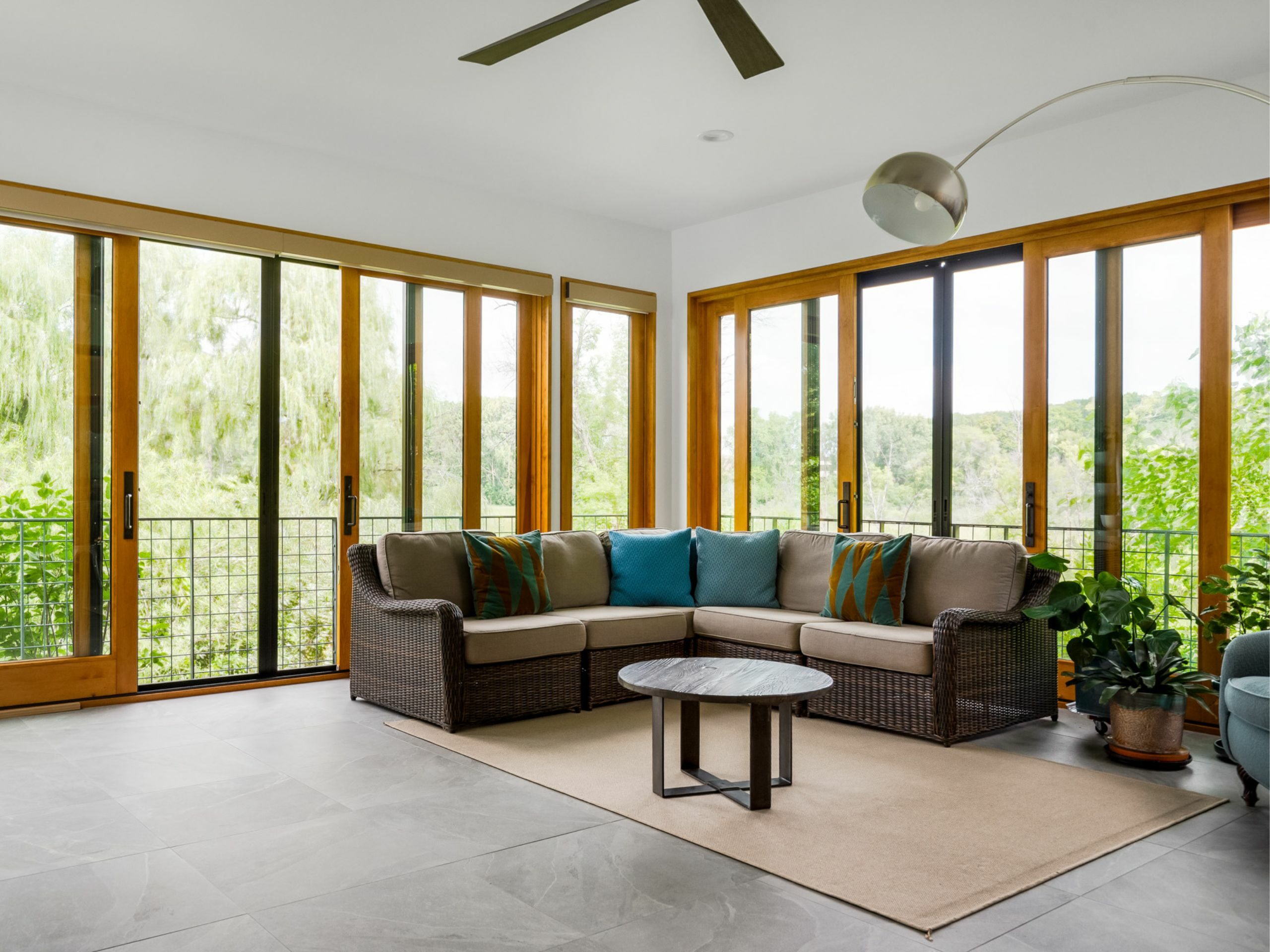 A delightful glass-enclosed porch connects to nature, but shelters you from the elements.
Several features were included to ensure comfort as the seasons change. The room is well-insulated to enhance energy efficiency. A large ceiling fan complements the recessed, ceiling-mounted mini-split system for heating and air conditioning. In-floor heated tiles keep toes toasty. And when you don't need either heating or cooling, you can open the sliding glass doors to enjoy a refreshing breeze. We retained the existing steel rails and added additional matching ones to ensure the safety of grandchildren and pets.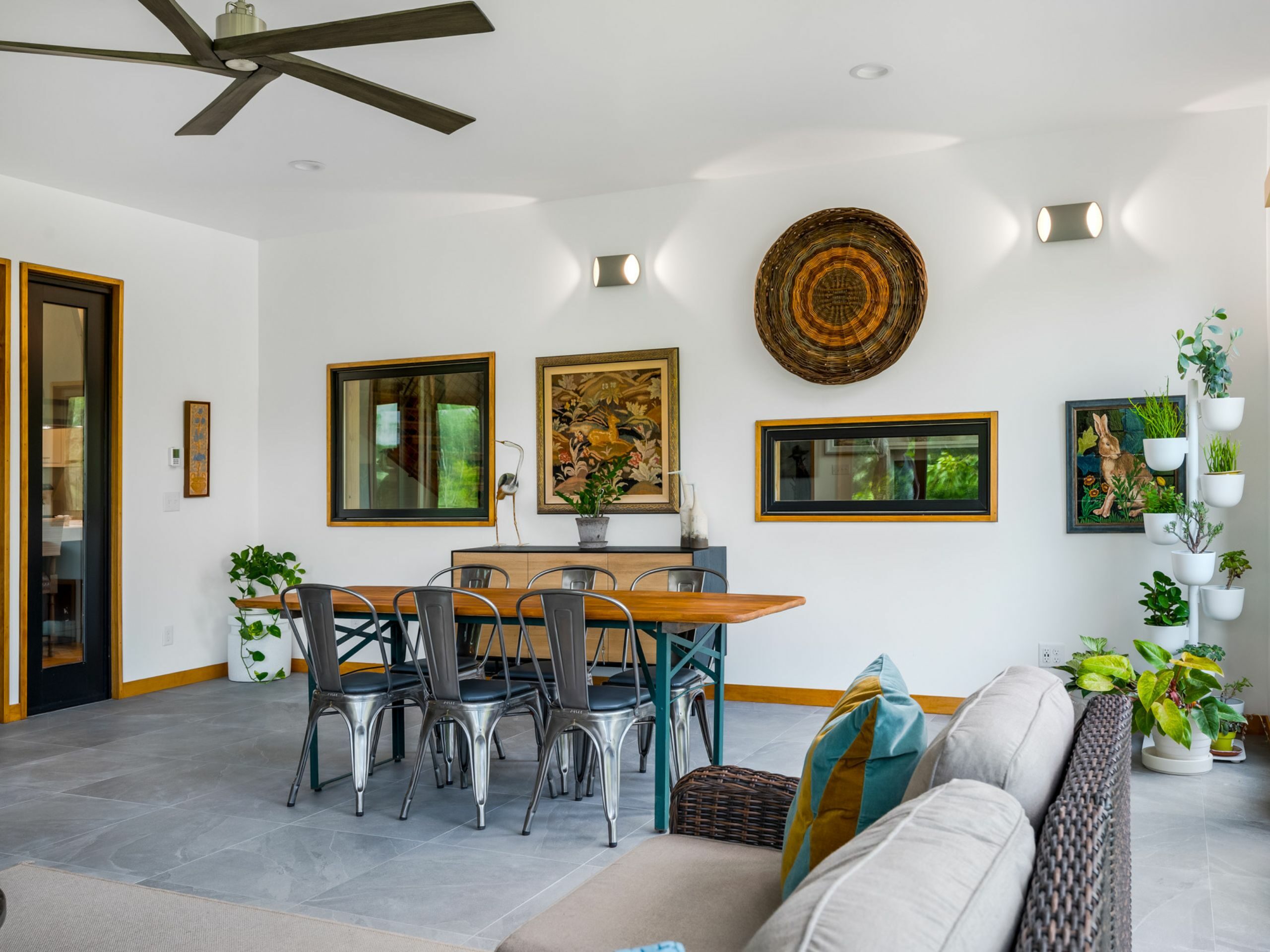 Modifying a few windows for function gives more wall space for art and furniture.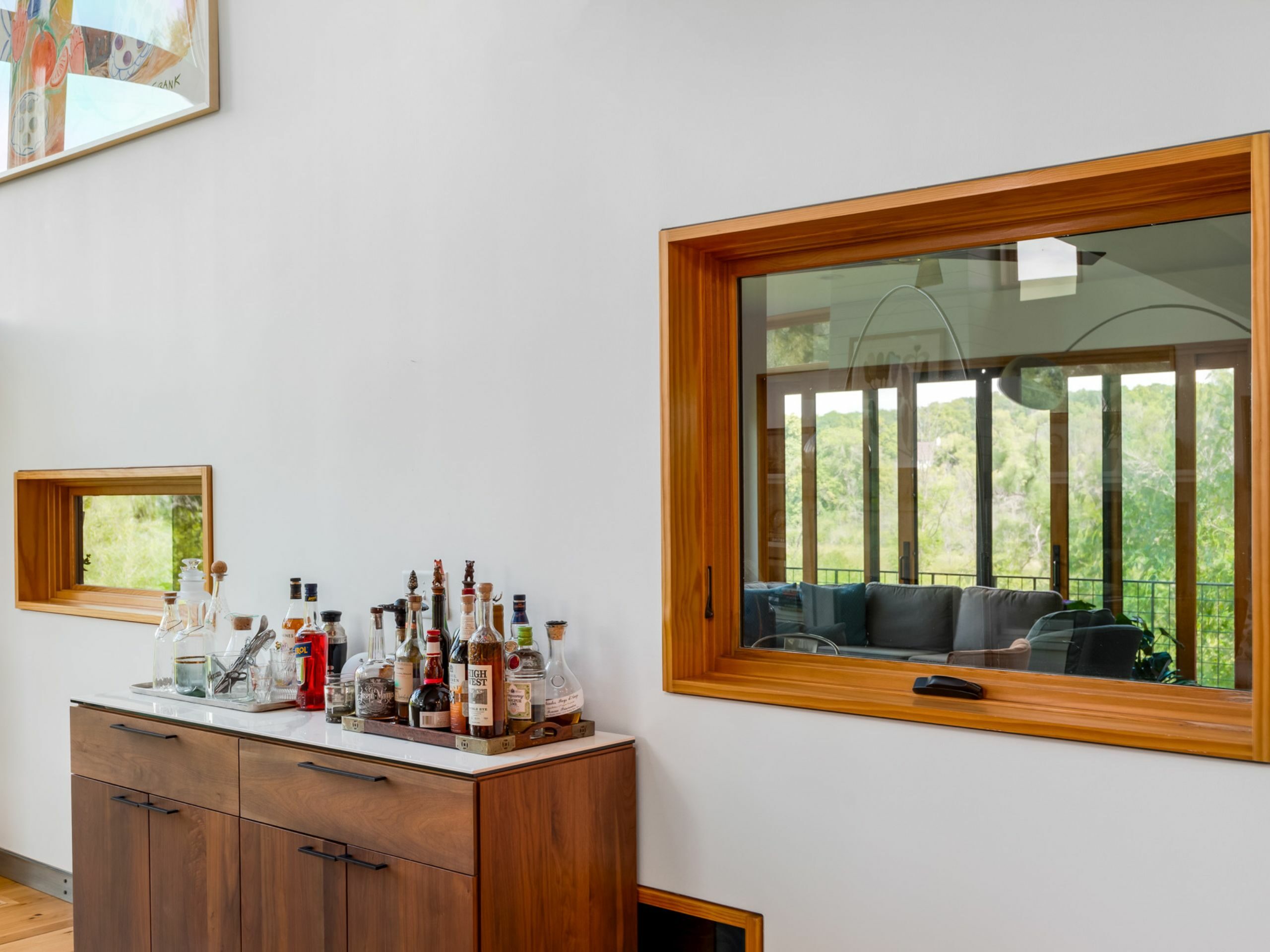 Uninterrupted flows and views
Just around the corner from the new addition is the living room. The decision to leave some of the windows also maintains the room's original feel and architectural flow.
Our team specializes in converting unused areas into functional living spaces. If you have a project you'd like to talk through, contact us today!