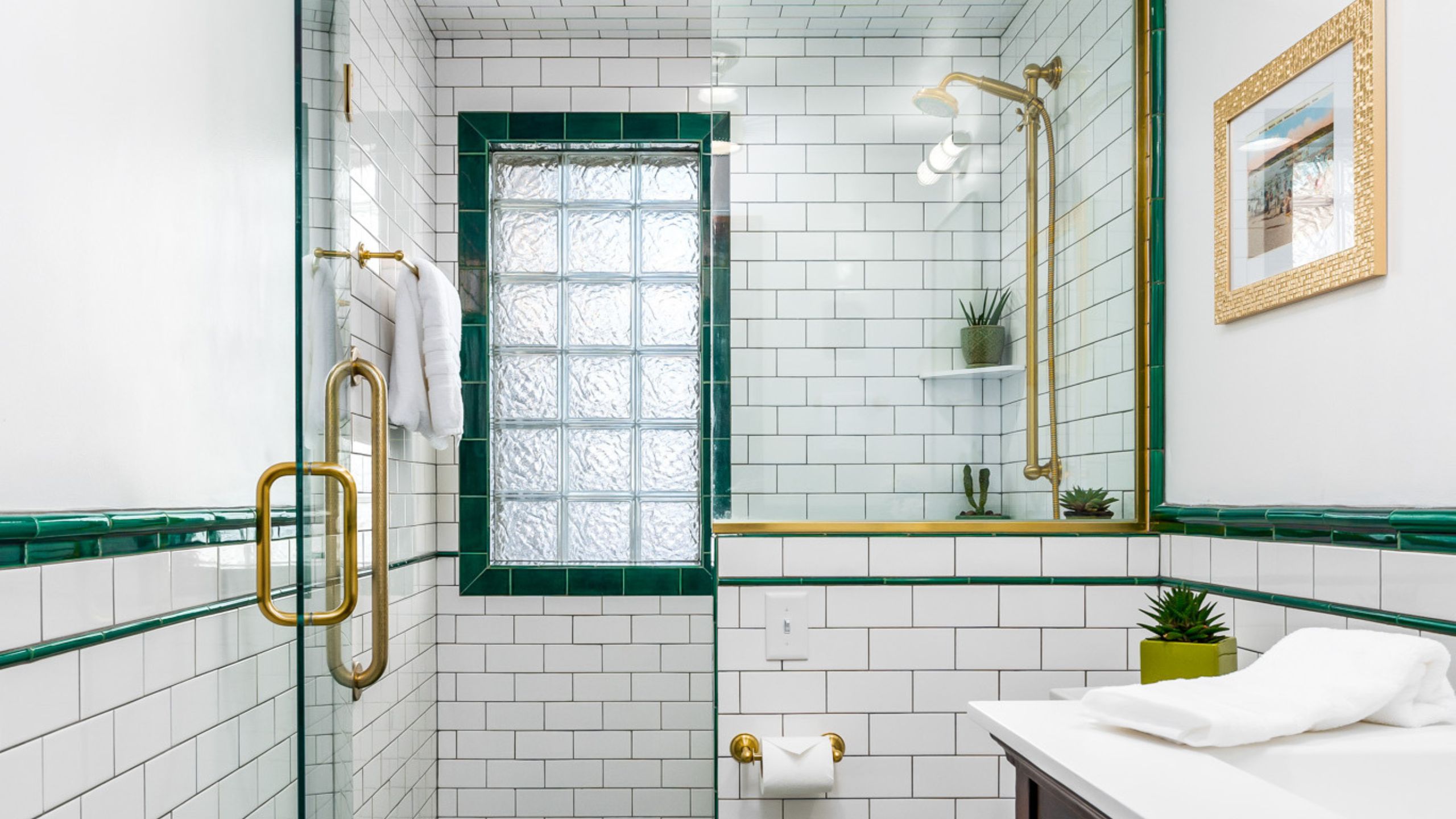 green bathroom design
Emerald Green
A "phone booth" bathroom undergoes a stunning transformation.
In a charming 1927 South Minneapolis home, we renovated the main floor bathroom and gave this family more usable space by expanding the layout and adding a shower. At the heart of this bold green bathroom design is the hand-made tile, crafted by the talented team at Mercury Mosaics.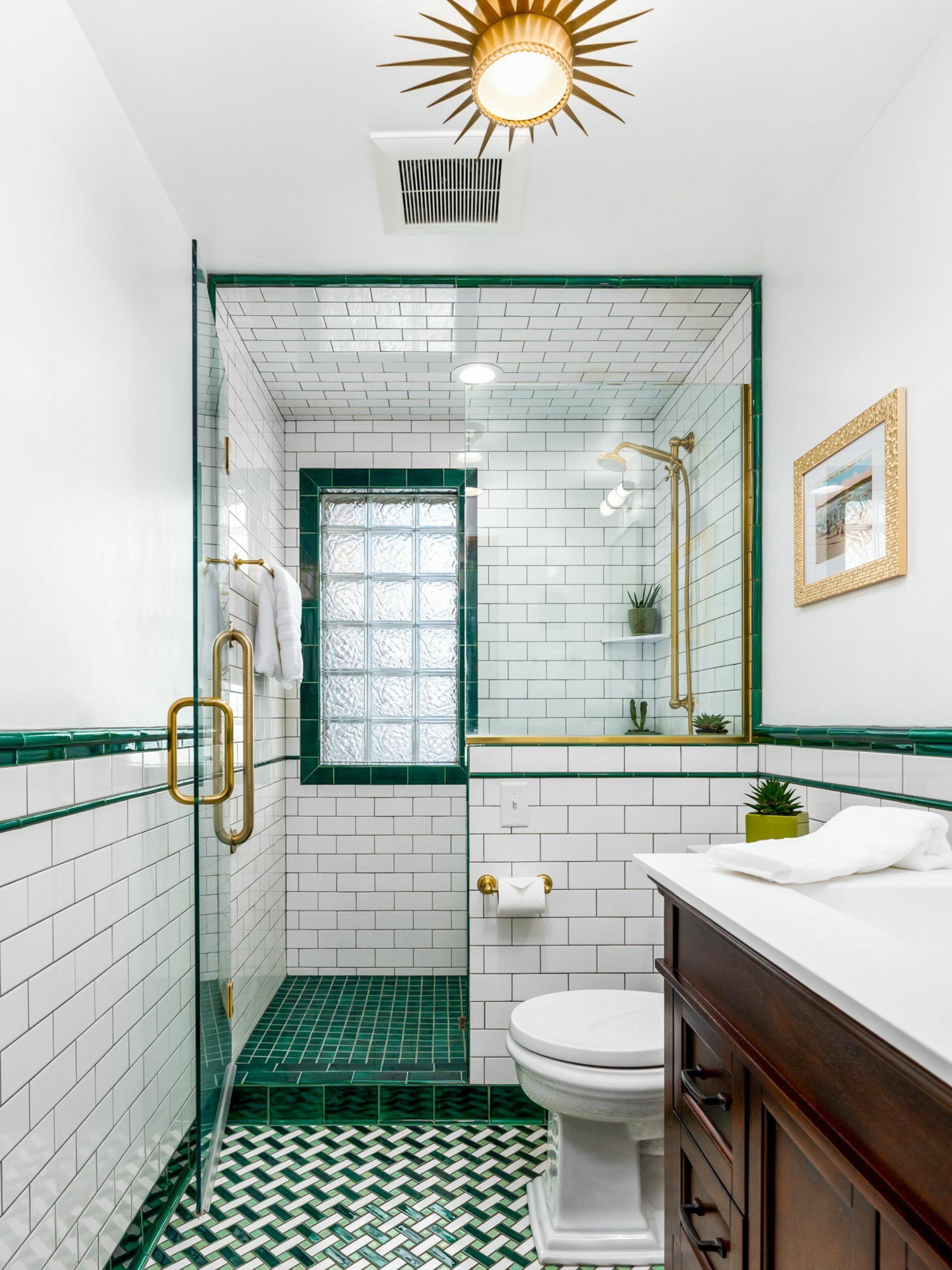 Custom green tiles compliment elegant gold brass fixtures.
Playing with color is a great way to express your personal style. Our team installed a tile wainscotting that uses a traditional white subway tile along with an emerald base, pencil liner, and chair rail by Mercury Mosaics. Also from Mercury Mosaics, the basketweave tile flooring uses a mix of three custom colors: sea glass mosaic, deco white, and emerald. In the shower, 2″x2″ small squares & bricks.
Centering the room is a Hand-Rubbed Antique Brass light fixture.
Together, green and gold form a striking contrast that enhances each other's beauty.
Before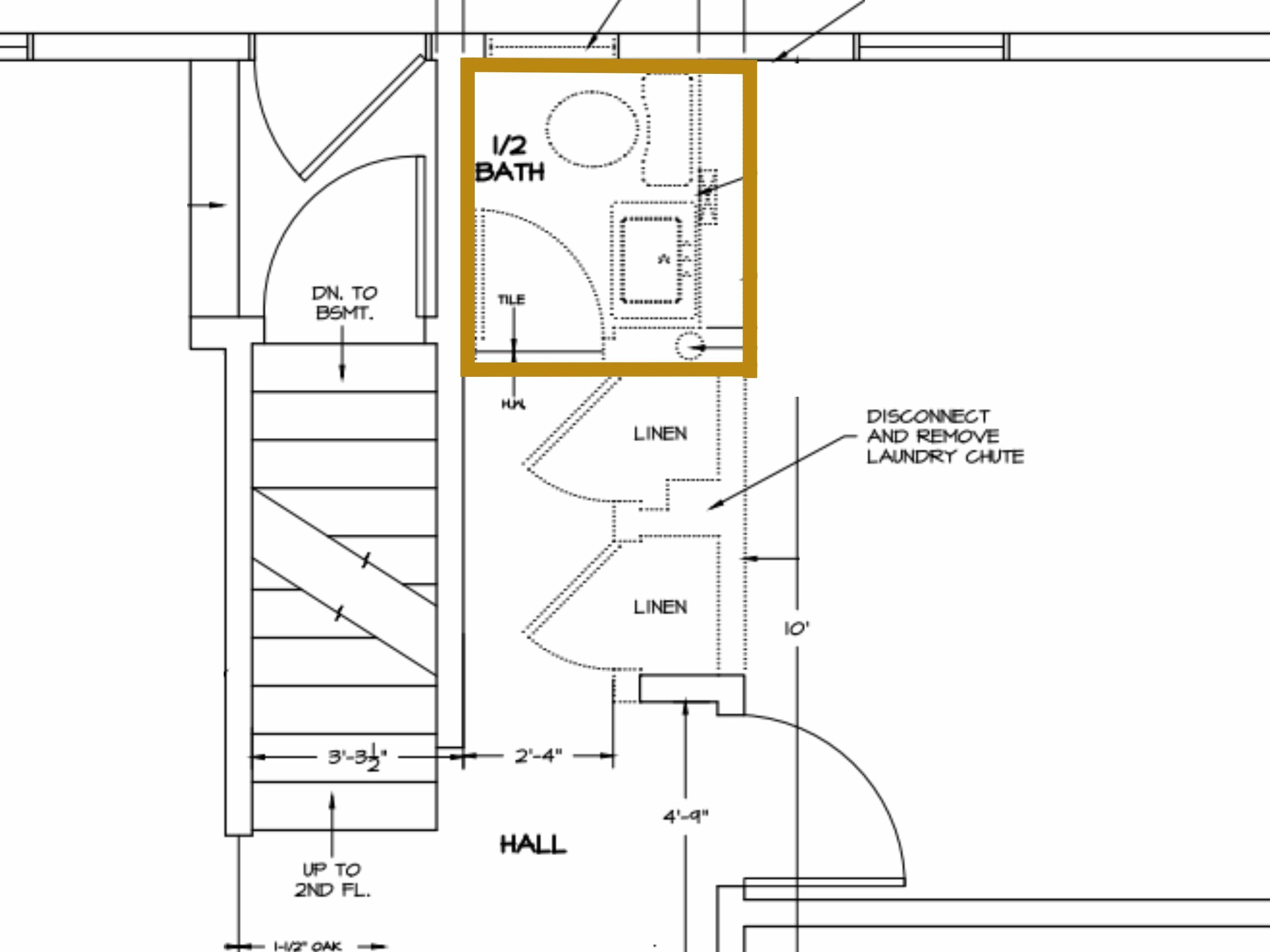 In order to expand the layout, we absorbed the two linen closets right outside the existing layout. One of the closets had a laundry chute that needed to stay. We modified the chute, custom to fit and it can now be accessed from the bedroom.
After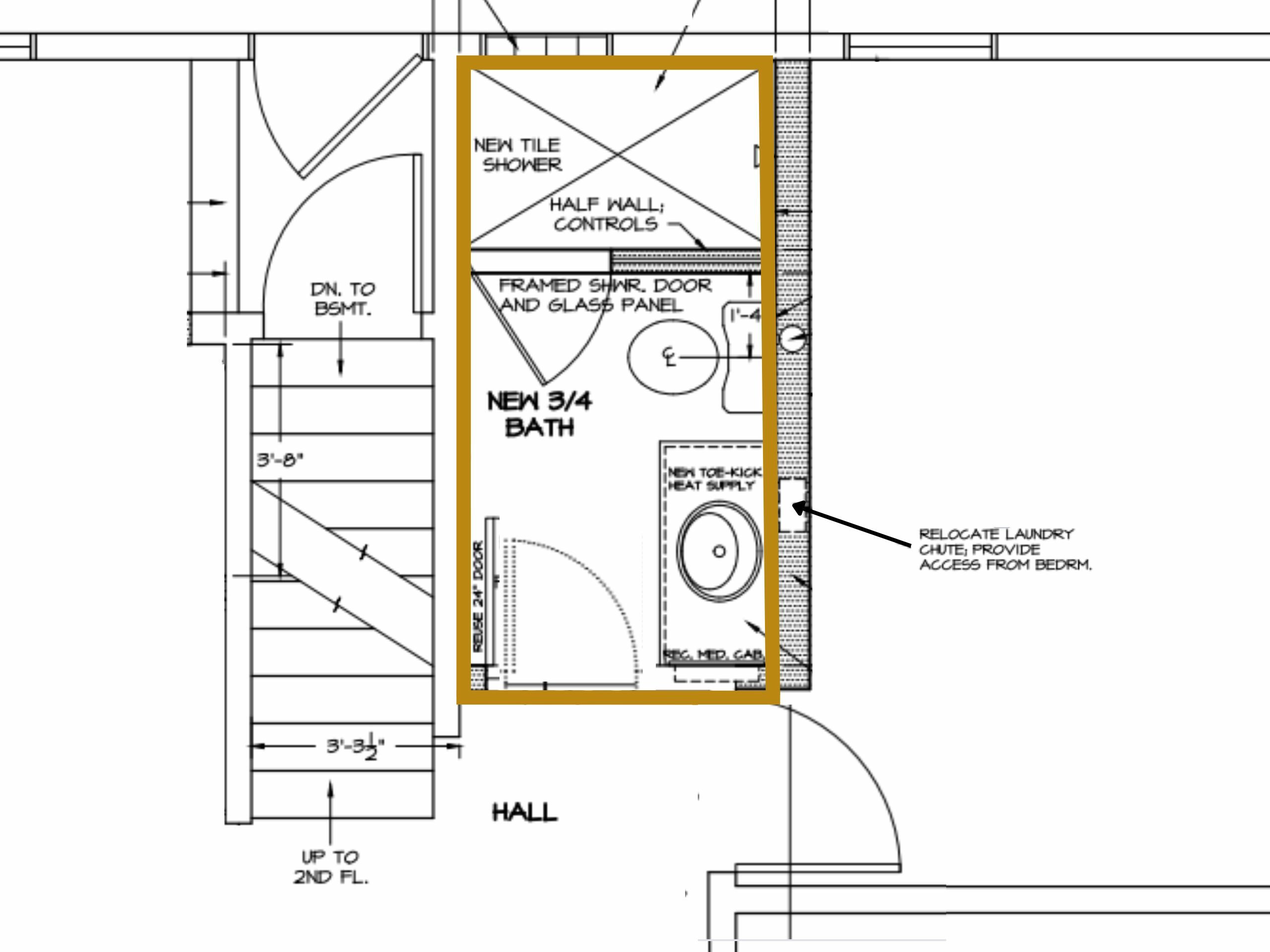 Now with a larger footprint, we were able to add a shower and a larger vanity with storage.
Move the slider to reveal the transformation.
The bathroom window is upgraded with a sealed glass block wall, providing a fresh and stylish update. This new addition ensures both privacy and ample natural light.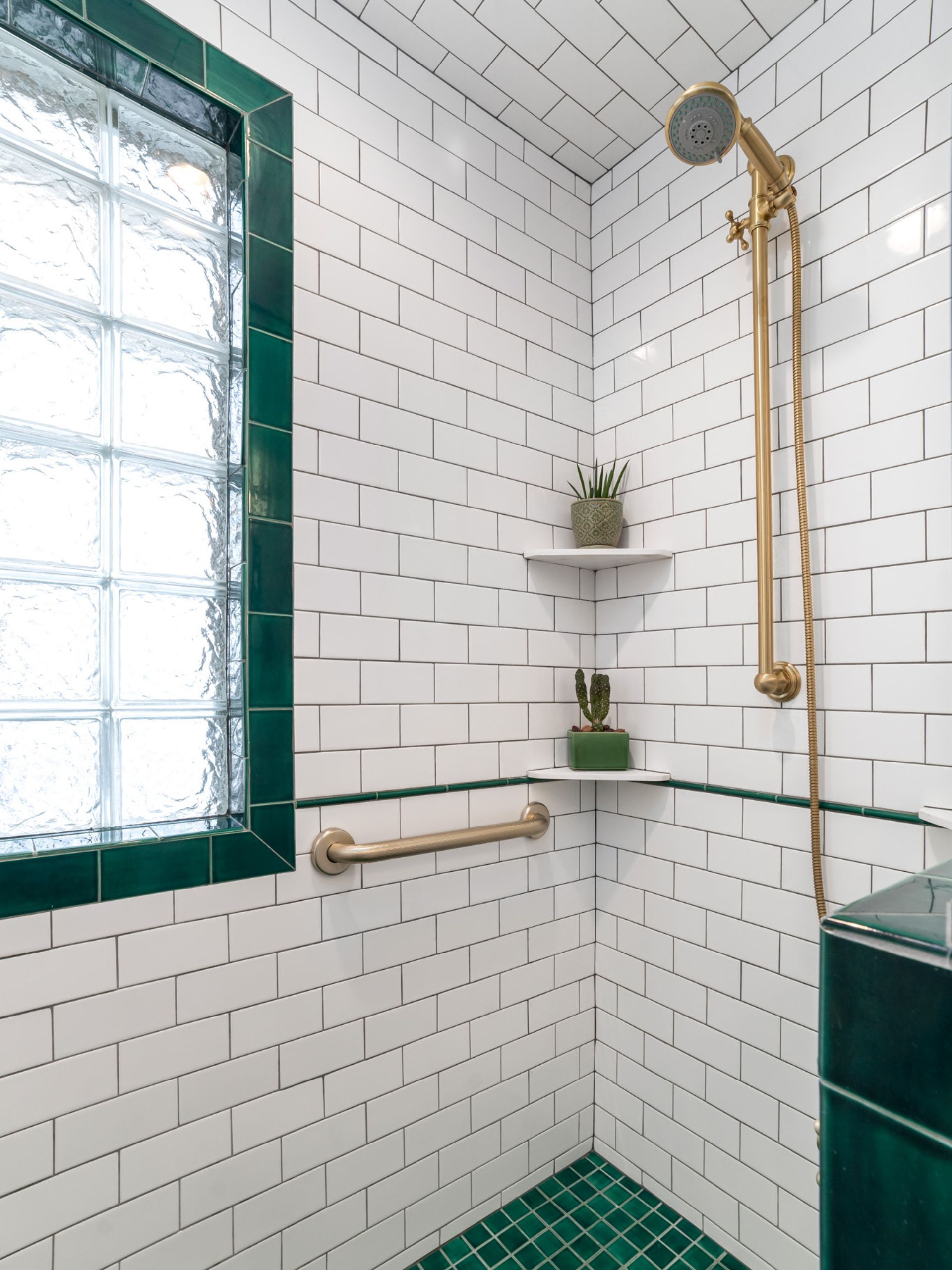 In the shower, a detachable shower head, grab bar for safety, and corner shelves.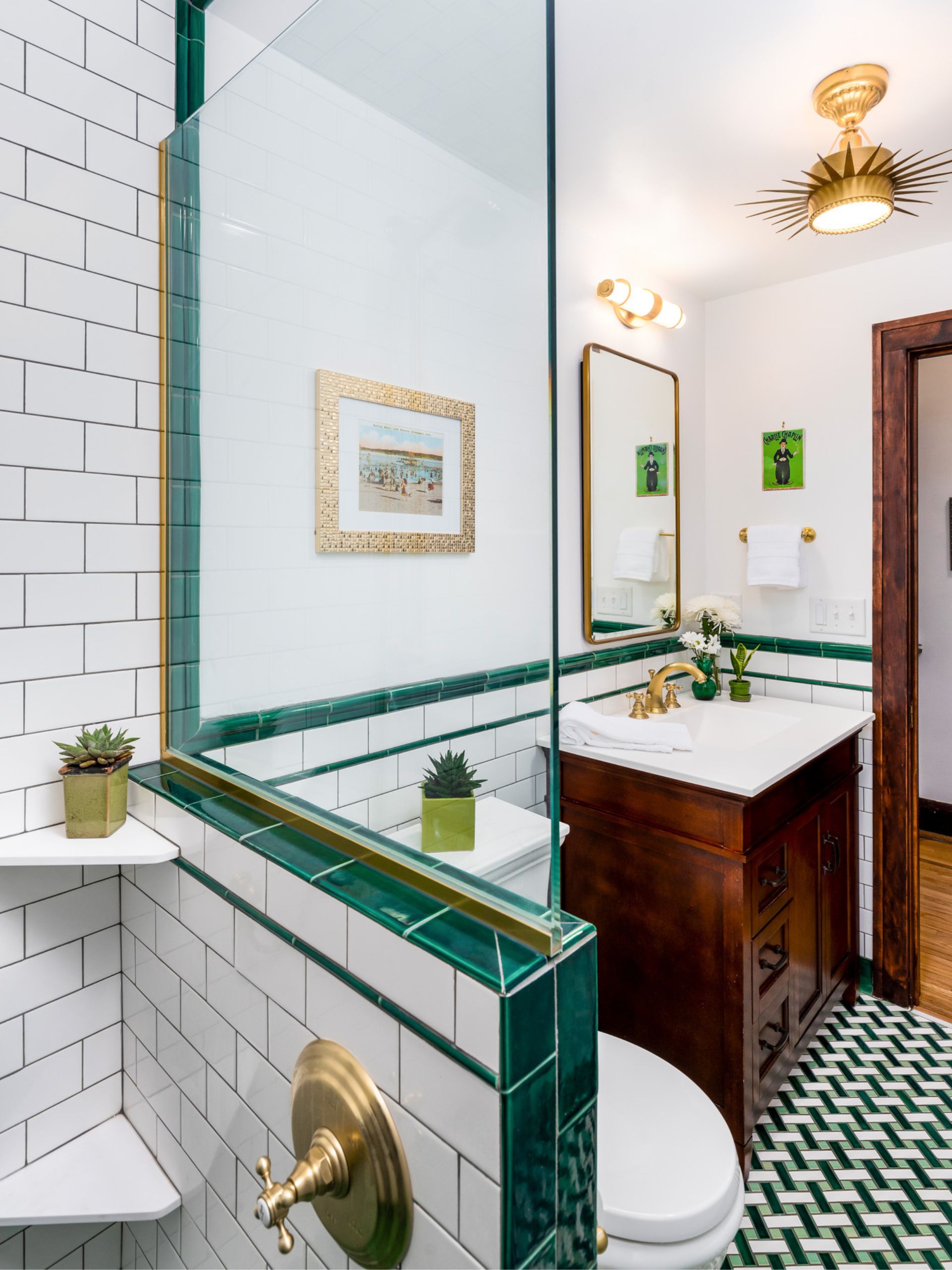 A cross vintage handle is conveniently placed on the half wall.
Safely turn on the water from outside the shower before stepping in. Also, another set of corner shelves to store shampoo and bottles.
This project is a great example of the impact of adding square footage to a room. It also serves as a reminder to not be afraid to incorporate the colors that you love.