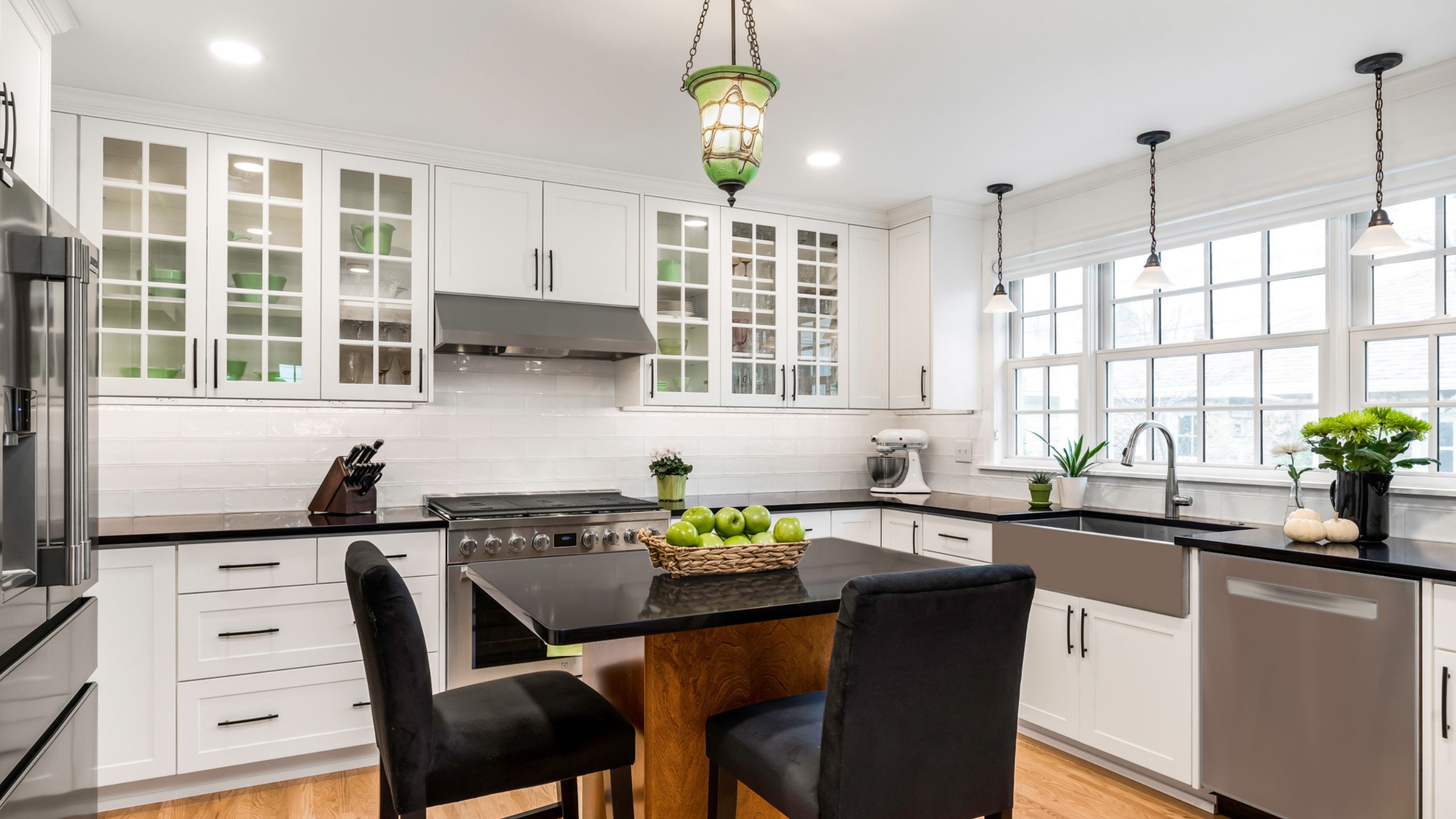 KITCHEN BUMP OUT
Light-Filled Living
A kitchen bump out in Falcon Heights, St. Paul expands the layout and brightens the room.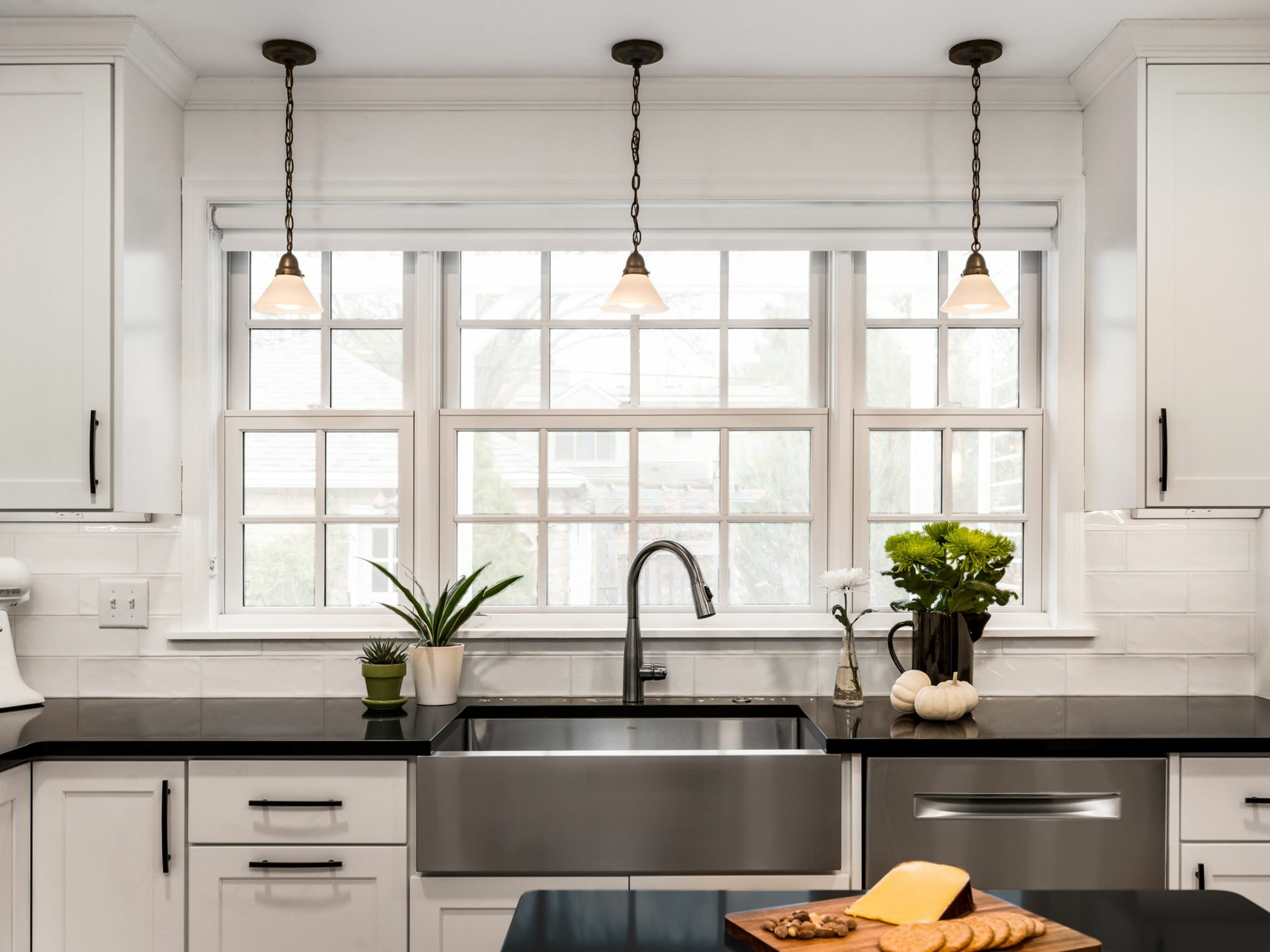 A new set of windows allows natural light to flow in. When standing at the deep stainless steel sink, the homeowner enjoys a view of the backyard.
Before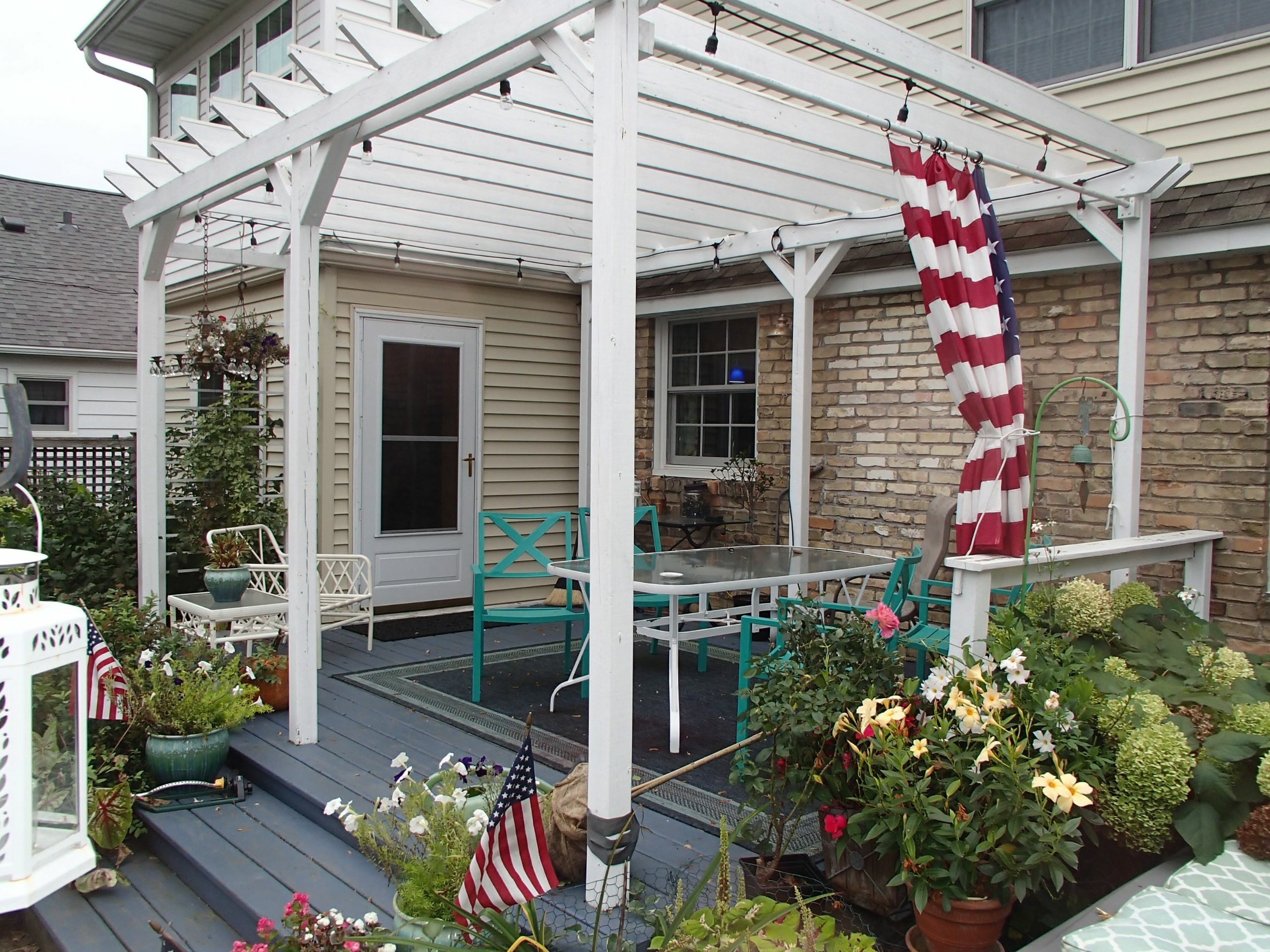 Before the kitchen had just one window (which was still in good condition so donated). To the right of the window, you'll notice a lighter brick which is where a door once was. Just below that, a concrete step interrupted the patio space.
After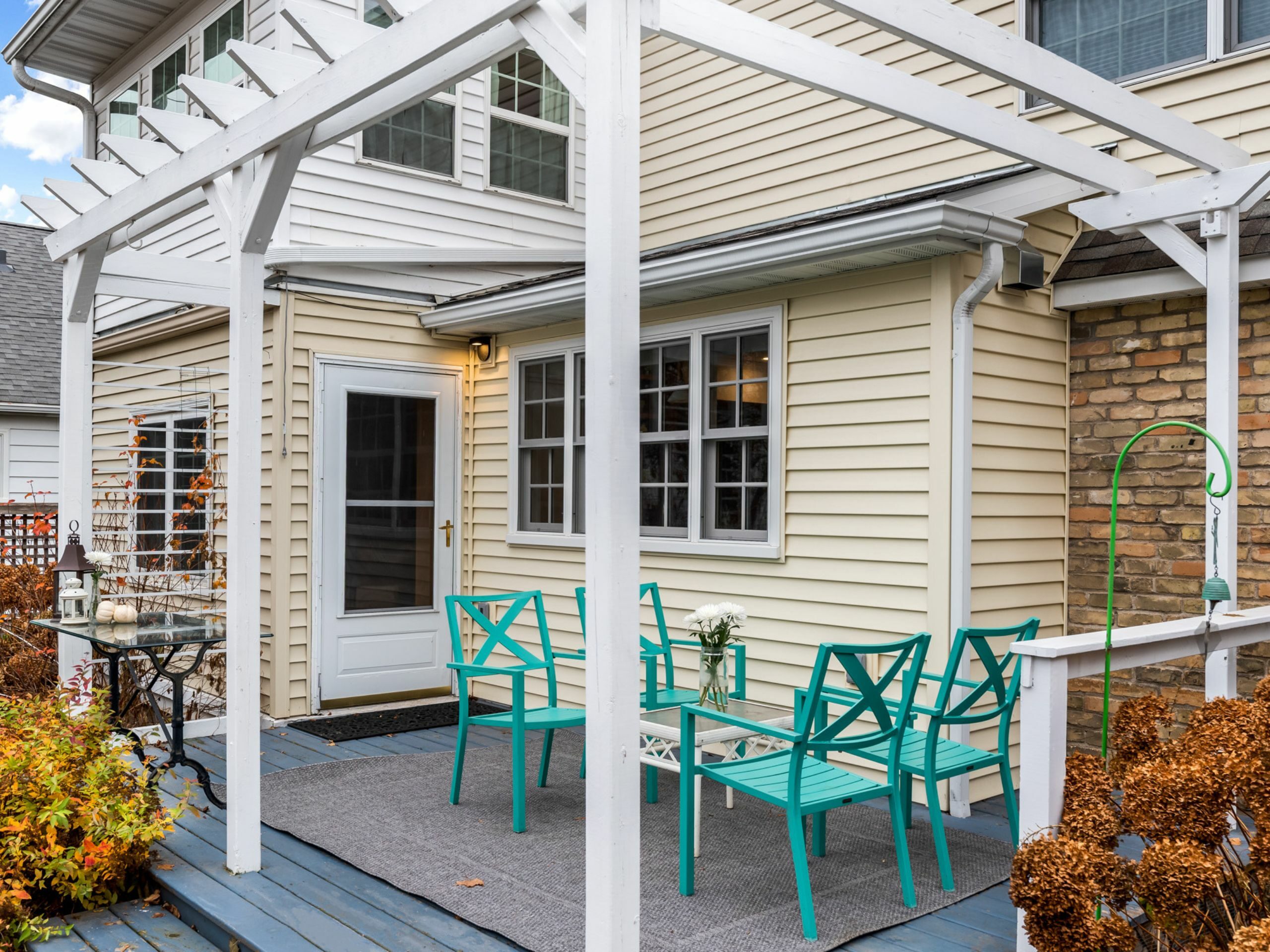 A new bump-out that feels original to the home. After construction, the pergola is reconstructed to accommodate the new structure. It was important to the homeowner that the pergola remained.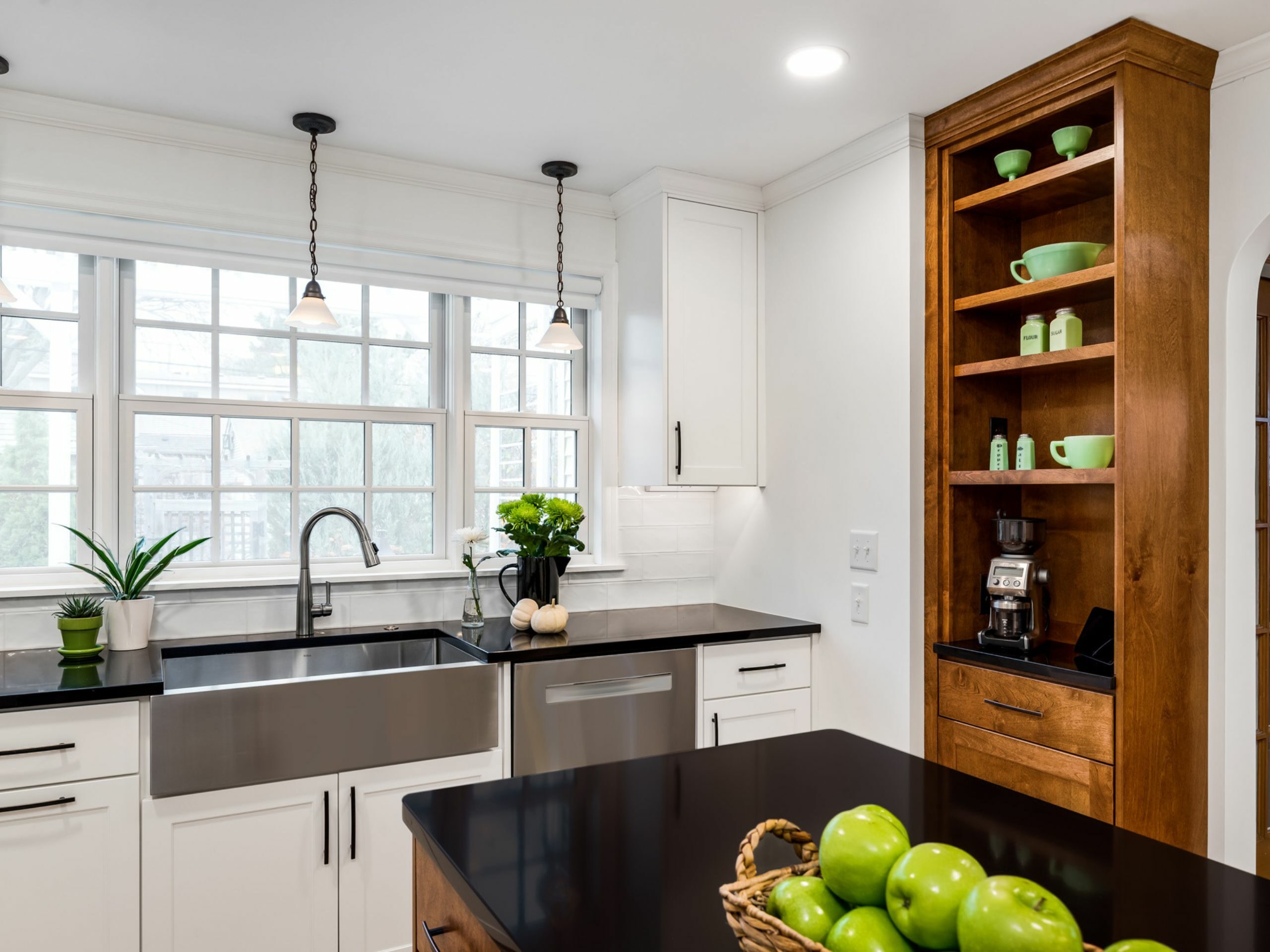 A custom coffee bar compliments the design elements used in the kitchen island. Above is shelving used to display vintage dishes.
Spacious & Bright
Slide the slider to reveal the transformation.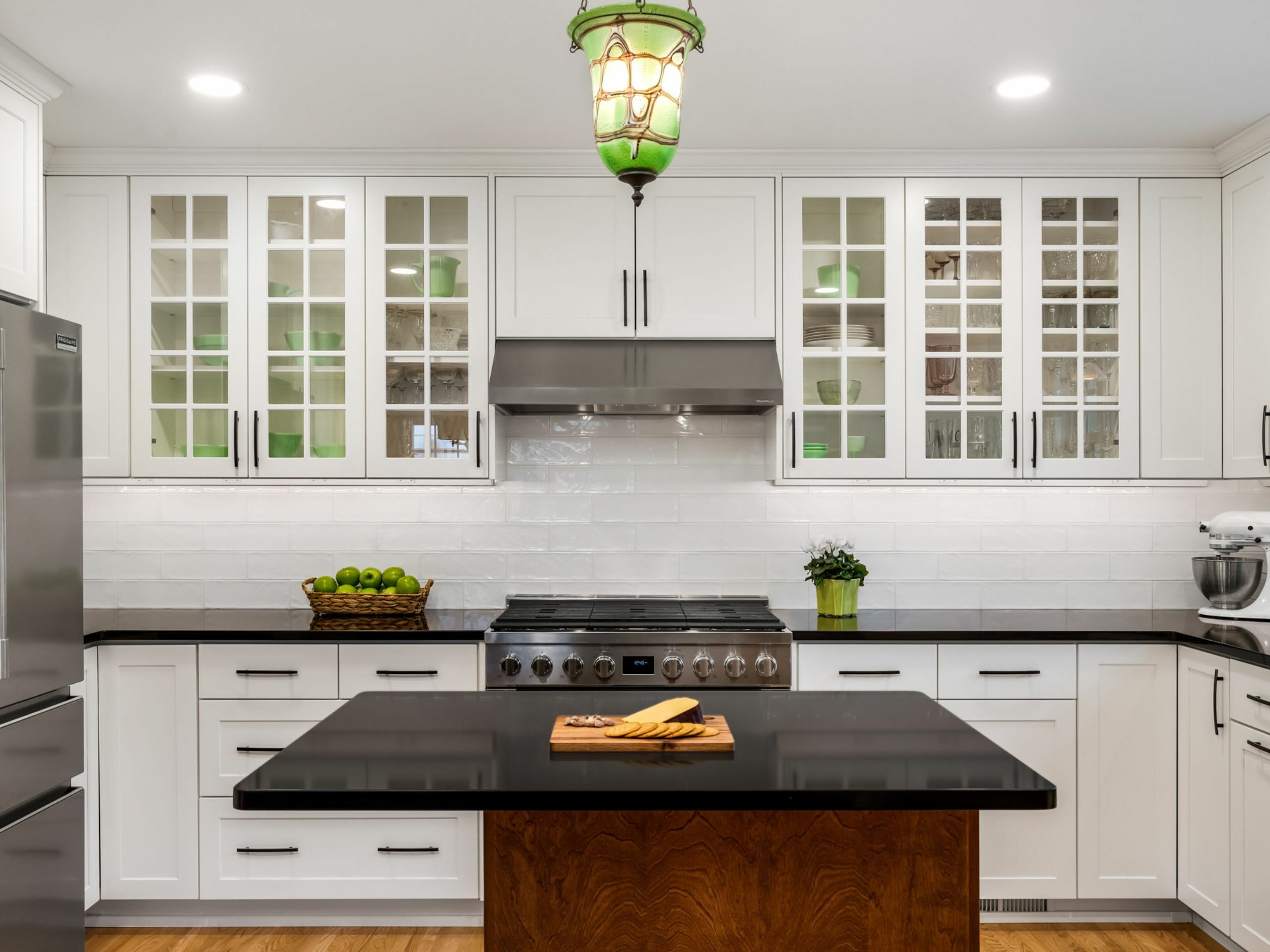 An inviting and symmetrical kitchen design that is pleasing to the eye.
Symmetry can be a great design principle to apply in a kitchen as it can create a sense of order and balance. A mix of cabinetry adds visual interest (plus the glass cabinet doors give the homeowner more space to show off vintage treasures). Centering the space is a lovely green light fixture that used to be above the stairway. Now it is on display for everyone to love.
Improved Flow & Design Continuity
Slide the slider to reveal the transformation.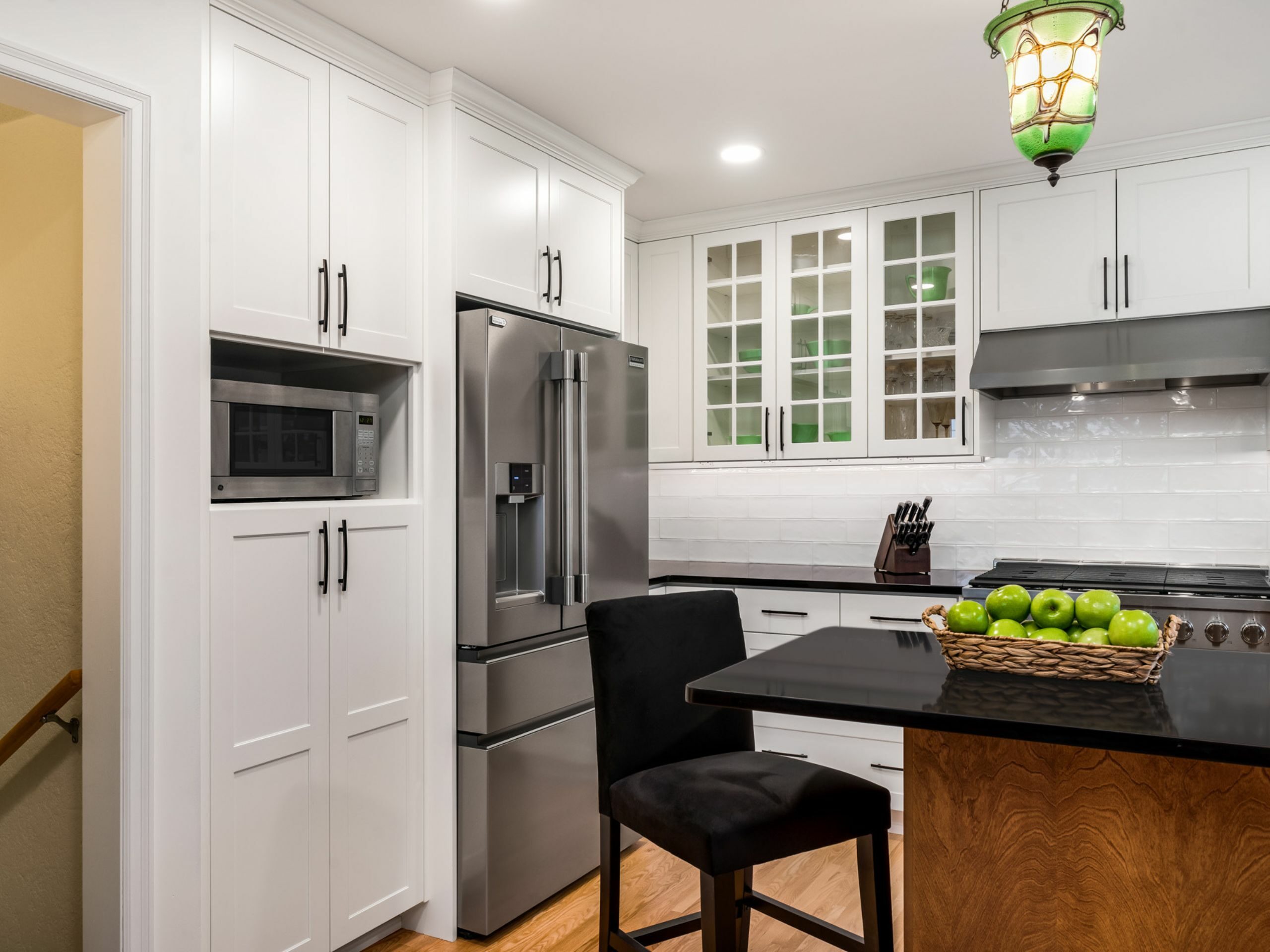 Accessible storage and microwave at an easy-to-reach height.
With custom cabinetry, you can tailor your kitchen cabinets to your exact needs and preferences. To maximize the kitchen's space are cabinets to fit the layout and needs of the homeowner. We love to make use of every nook and cranny. Specifically, to the left of the refrigerator, are pantry doors with pull-out shelving. The microwave is set at the perfect height so it is accessible.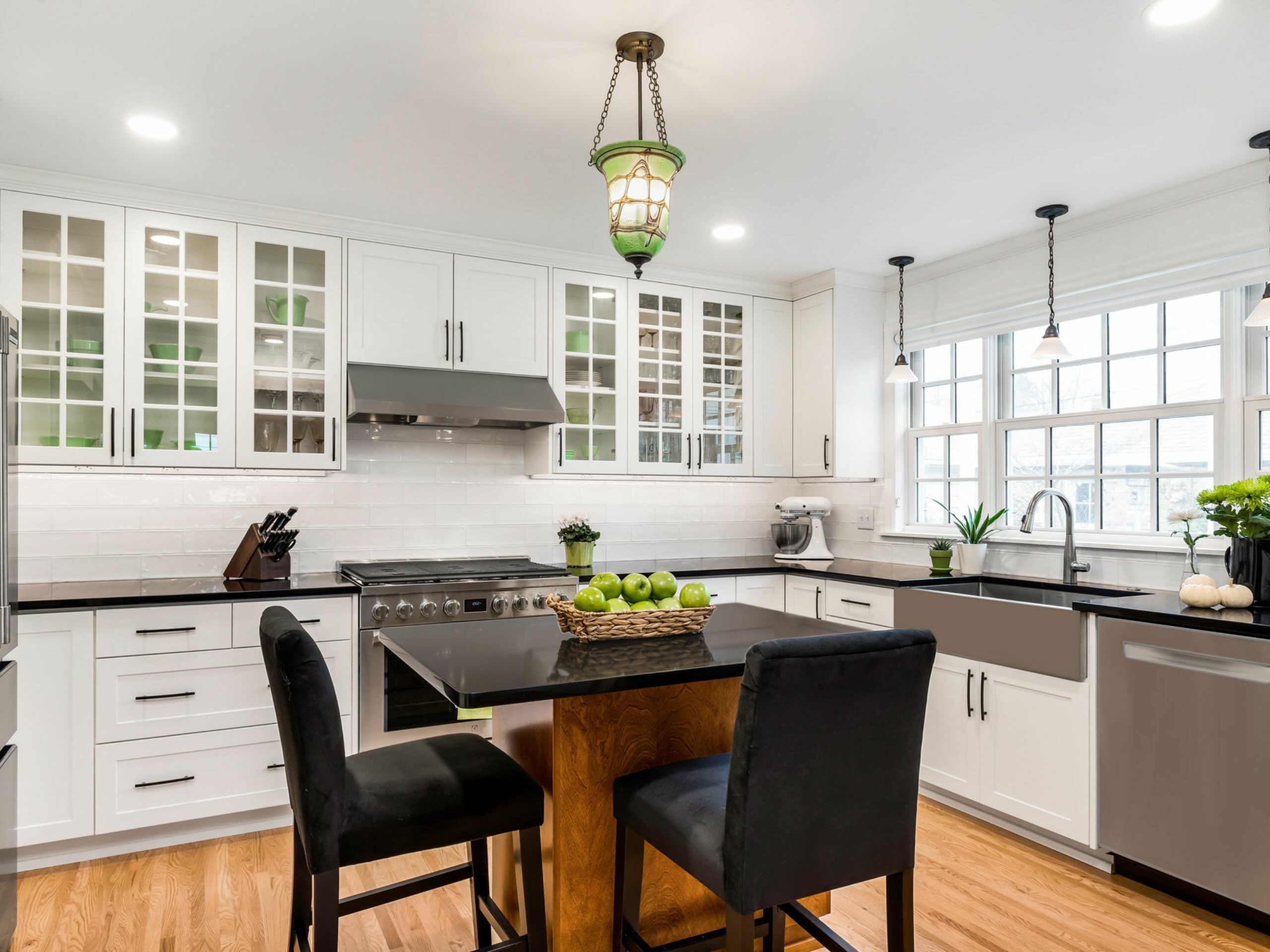 Kitchen bump outs are a great option when searching for more square footage. Using available space in your backyard or side yard can provide you with the extra space you need.