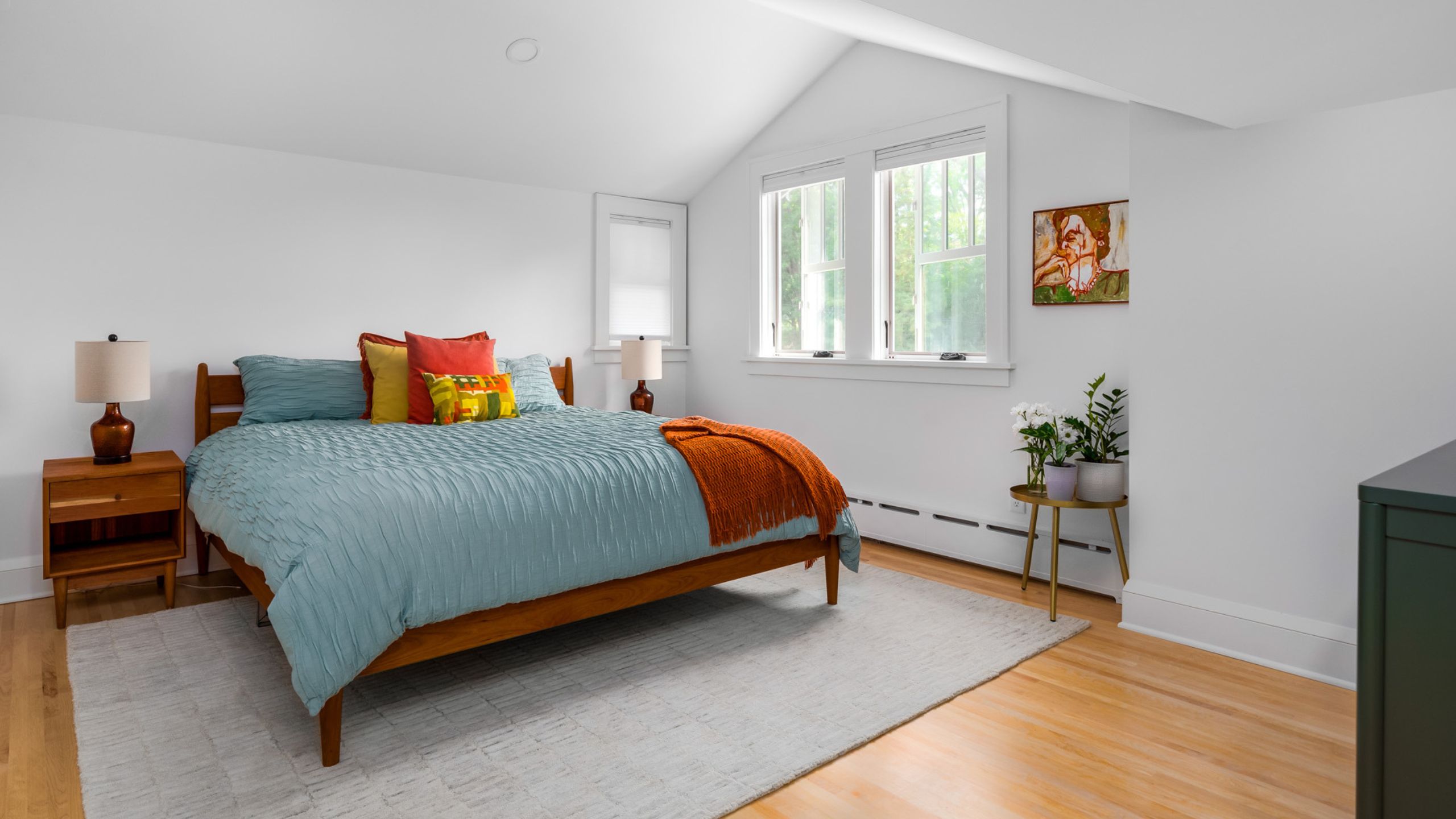 second-story bungalow renovation
Spacious Retreat
A second-story bungalow renovation in Tangletown provides space, peace, and privacy.
When the homeowners purchased this charming bungalow in Tangletown, the upstairs was a "work in progress." They believed the space was already framed and ready for finishing. Pretty straightforward, right? To their surprise, that wasn't exactly the case. To do things the right way (and prevent the tub from falling through the floor) we needed to fix some of what had already been done. In the end, this second-story bungalow renovation design stays true to the existing style and character of the home.
Swipe to reveal the transformation.
For a bungalow, the primary bedroom is larger than most.
A large walk-in closet houses the second-floor laundry.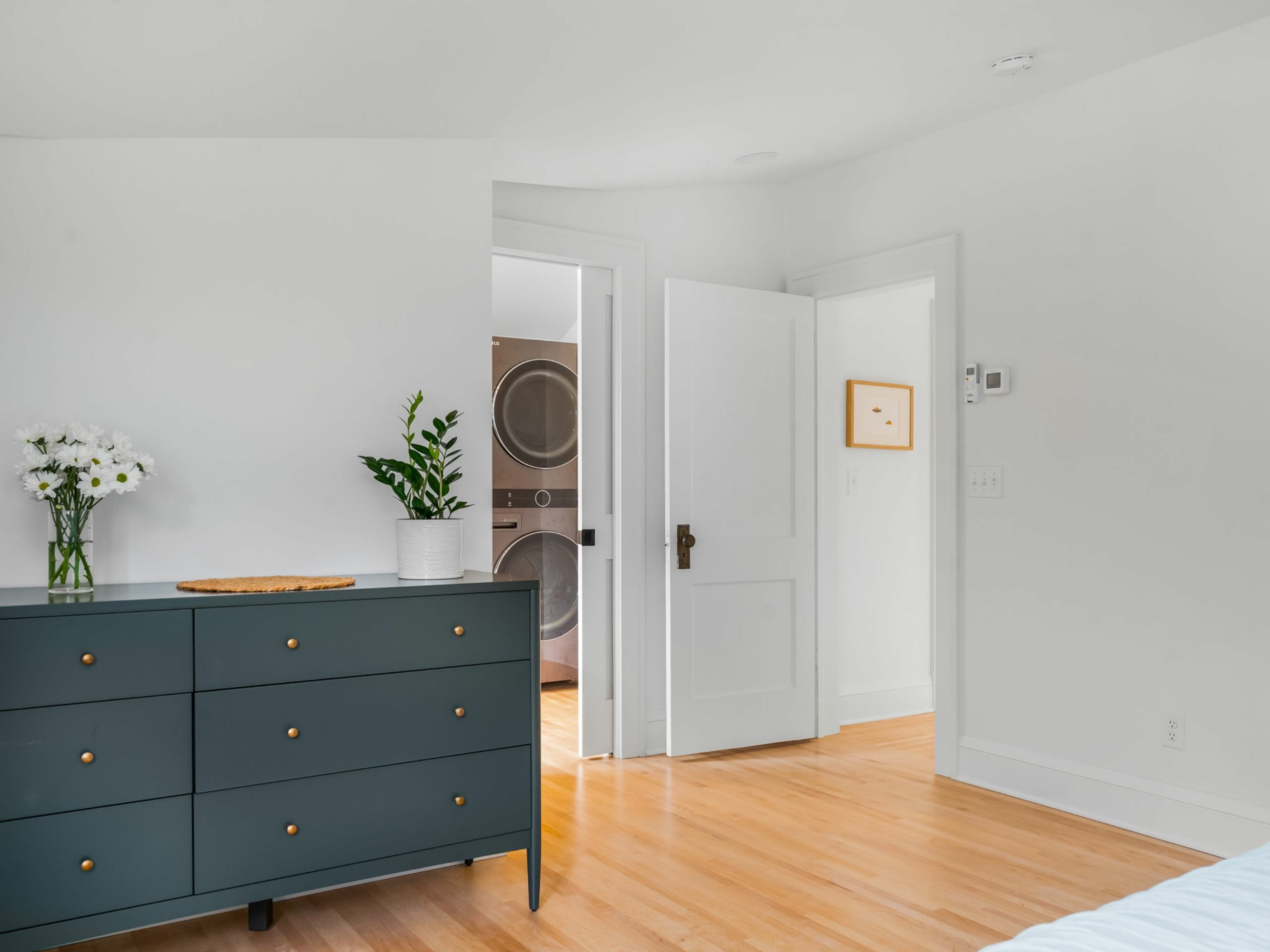 Two separate vaulted ceilings and some tricky ceiling angles presented a few design and construction challenges. But with proper framing, we were able to preserve headroom, square up the walls, and make the space open and light.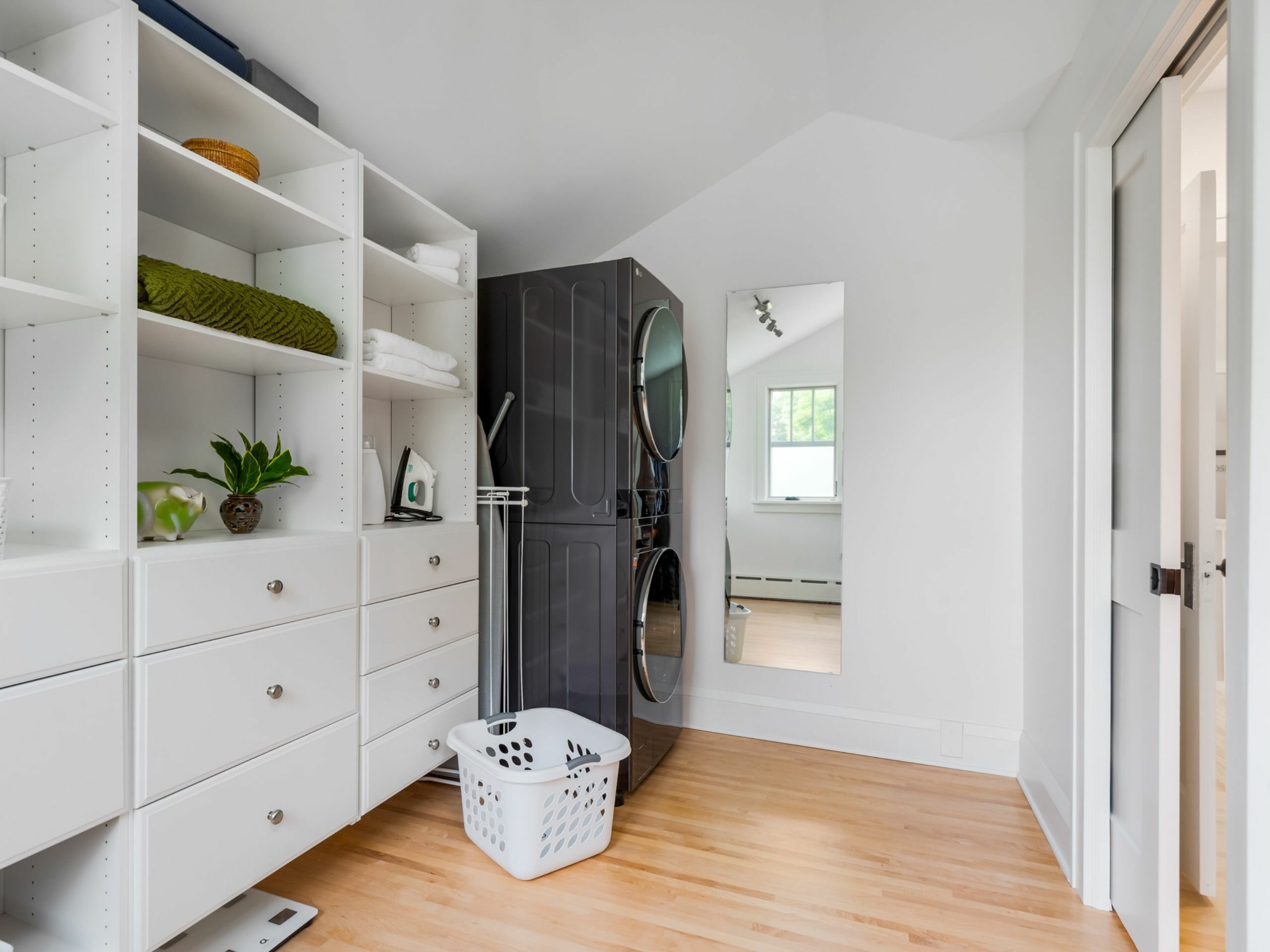 There's a lot to love about second-floor laundry – especially when it's right off of the bedroom! Plenty of space for storage too.
Swipe to reveal the transformation.
The walls go up and provide sanctuary.
Once the subfloor and walls were framed, we were ready to start the installation and create a private sanctuary. The white design is clean and bright; it features a double vanity, a bathtub, and a shower, along with in-floor heating to combat those chilly winter days.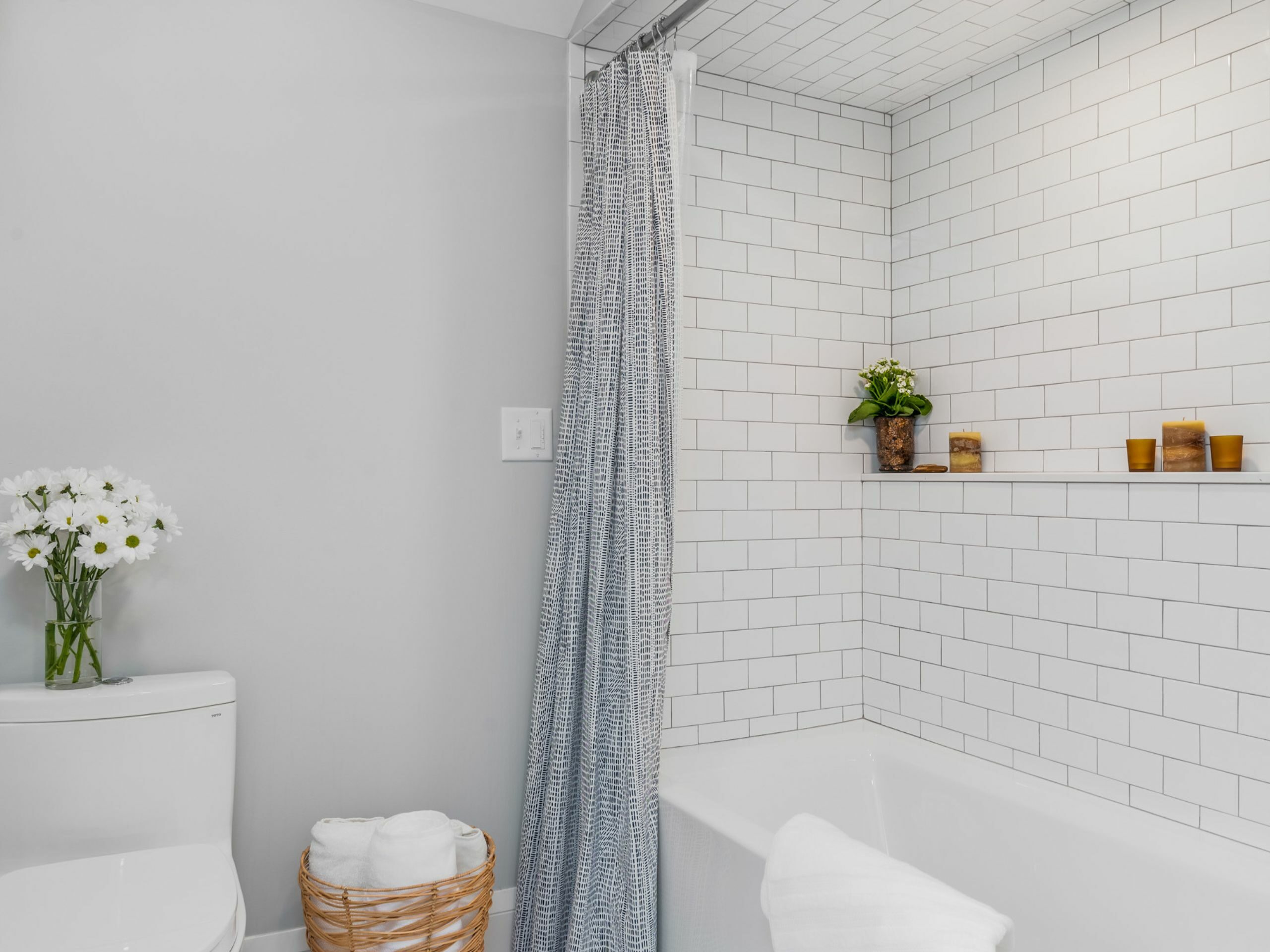 Classic, white subway tile surround with a shelf that spans the length of the shower.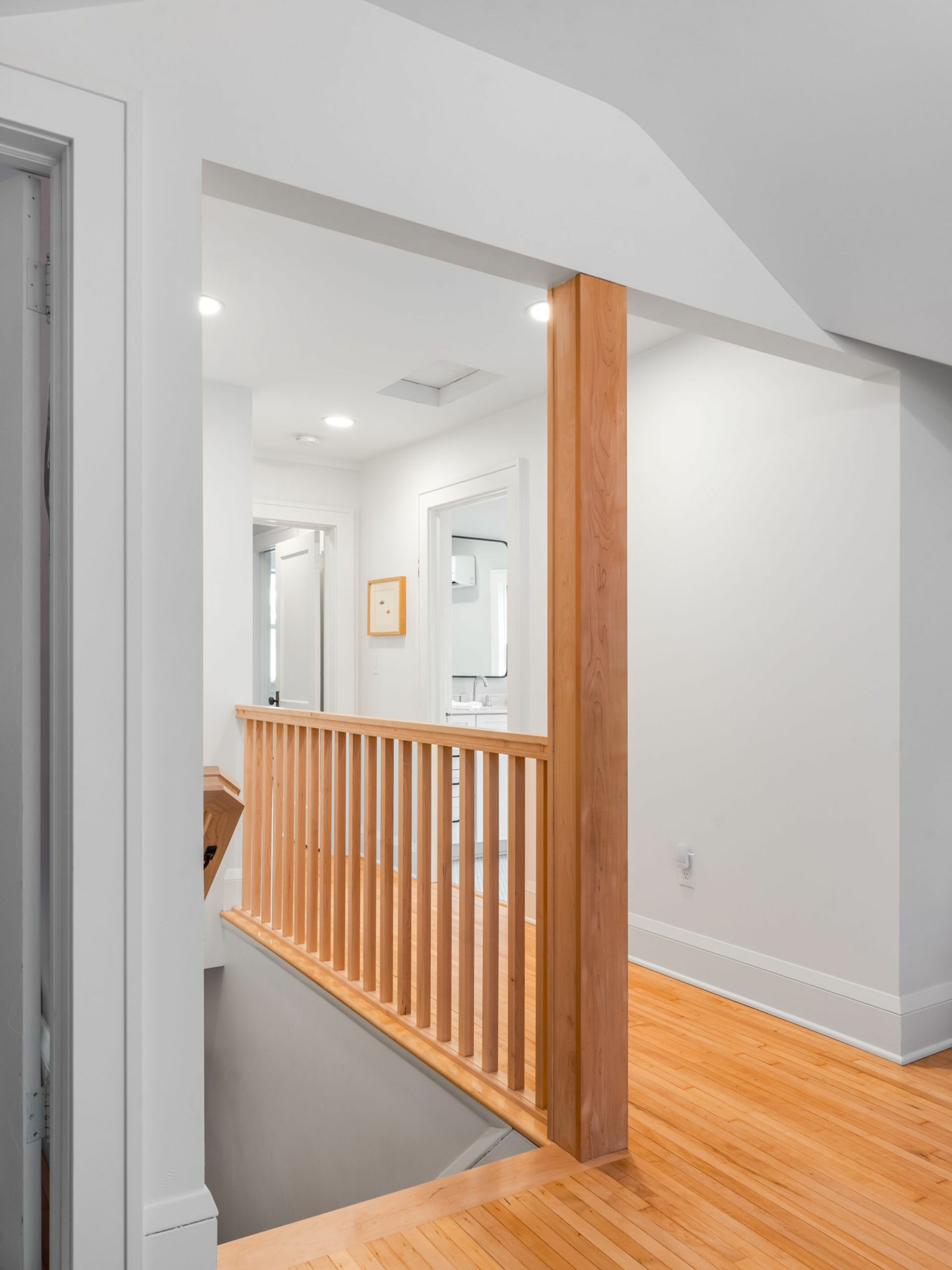 Removing the wall and raising the ceiling breathe in new light and life.
Replacing the wall with a custom handrail opens up the space, allowing light to flow. The hardwood flooring at the top of the stairs and in the hallway is original and we continued this material throughout the rest of the floor.
GET IN TOUCH
Friendly, expert, truthtellers since 1972.
You can rely on us to provide expert guidance, and realistic information about the pros, cons, upsides, downsides, timelines, and costs of remodeling. Don't like forms? That's OK, we have a landline. Just give us a call: (612) 861-0188.
"*" indicates required fields