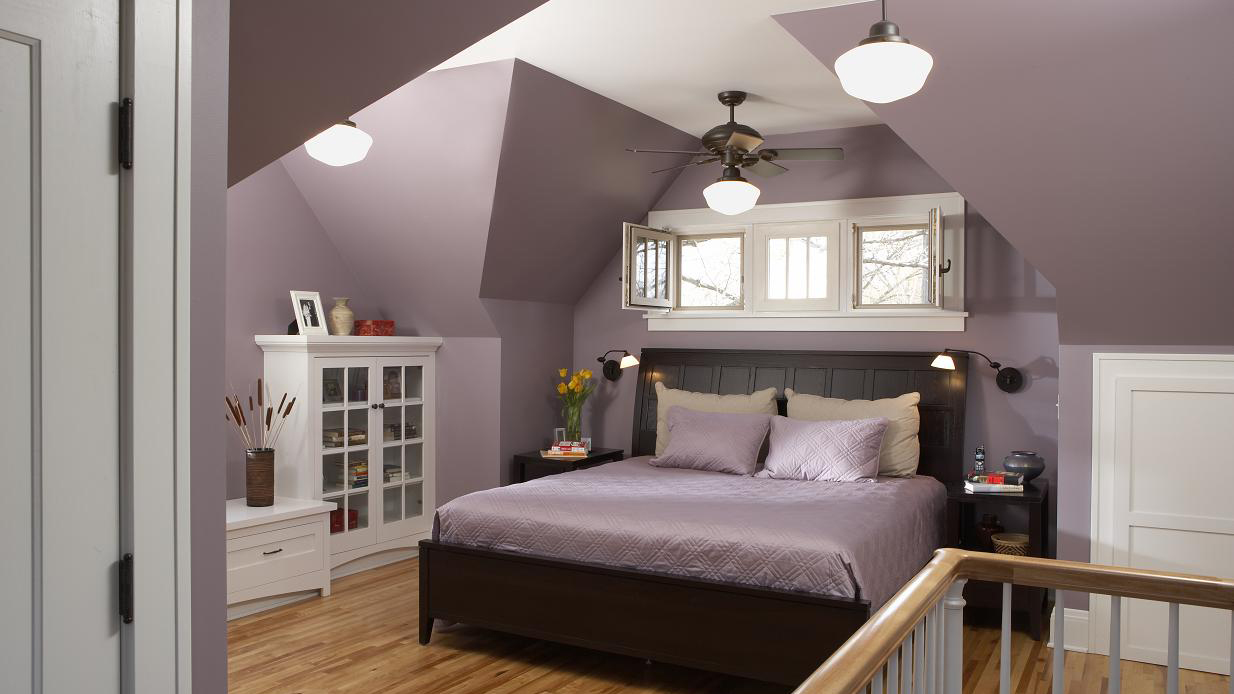 MINNEAPOLIS ATTIC DESIGN AND RENOVATION
A Sanctuary for Mike & Vanessa
You love the neighborhood. You don't want to move. But you really, really need more space…This is exactly the challenge Mike & Vanessa were facing when they turned to us for help remodeling their Minneapolis bungalow.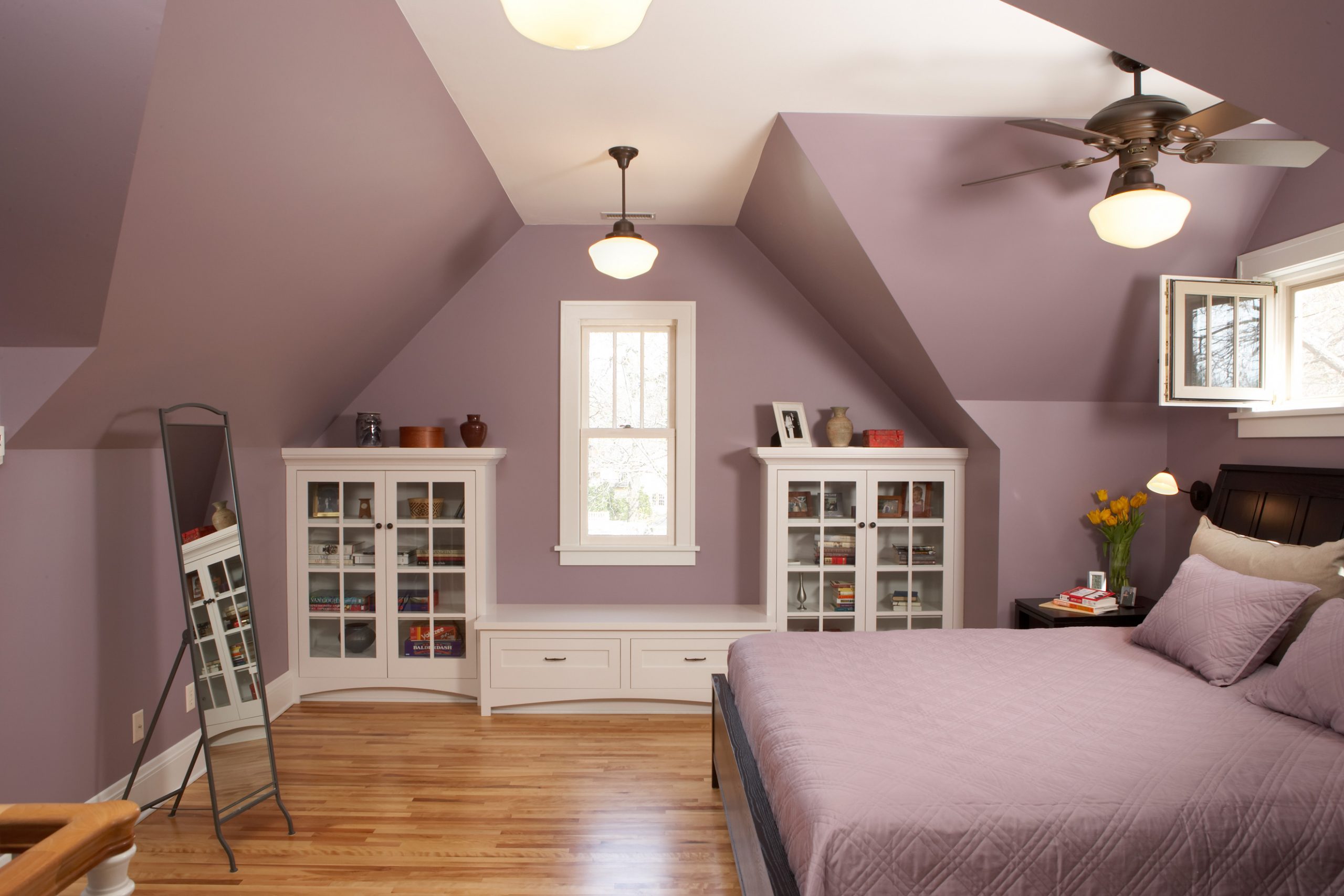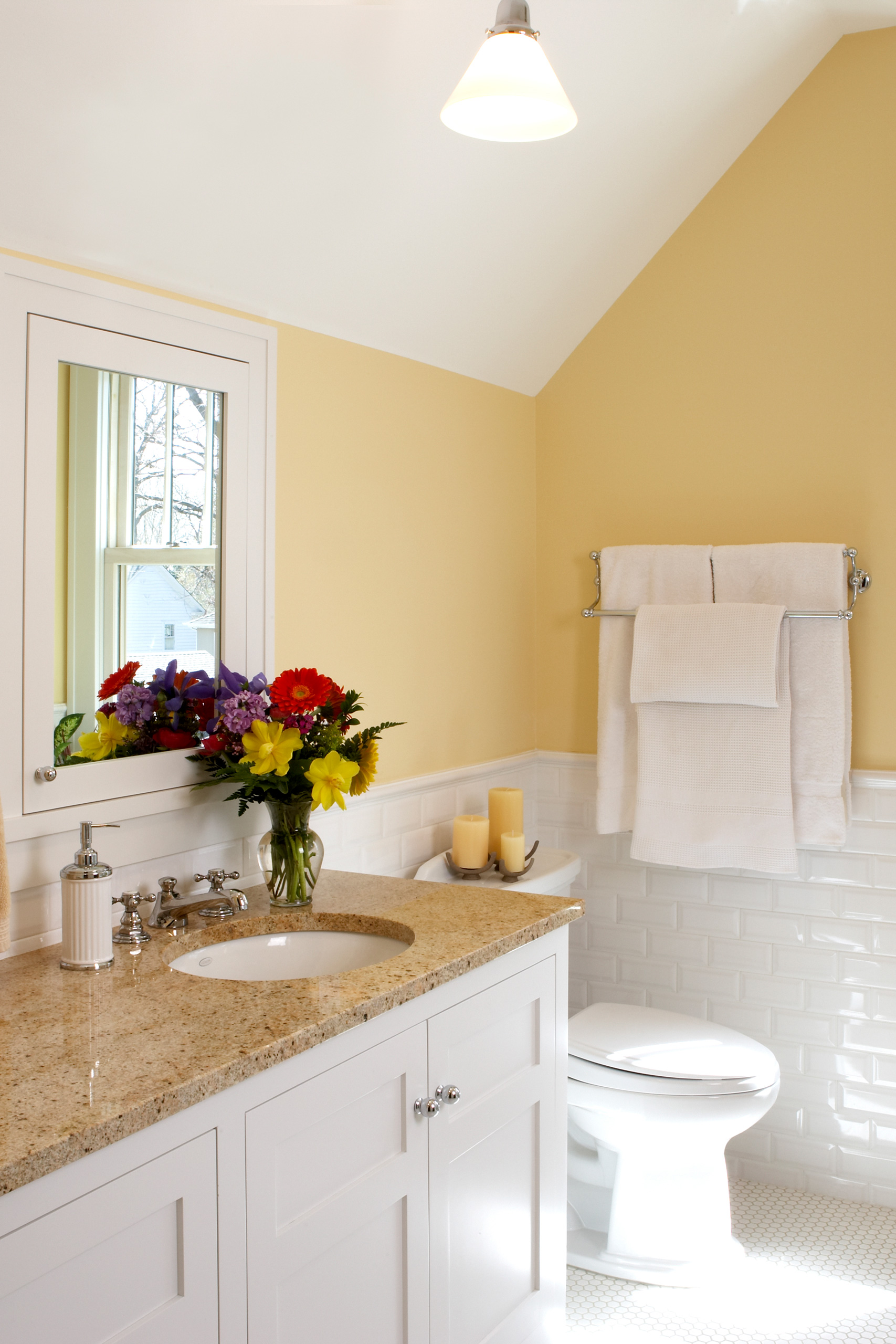 Adding Space Without Adding On
---
Minneapolis Attic Design uses "Nameless Space"
Most homes have these "nameless spaces" – pockets of clutter and inefficiency where odds and ends pile up. Identifying and giving such spaces effective roles in the home can effectively increase the size of your house without changing its footprint or curb appeal.
In Mike and Vanessa's house, the attic was just such a space. Accessible only by steep stairs, it contained a small wood panel office and an old sofa. The rest of the area was mostly storage.
Remodeling this space, transforming it into a bedroom and bath for the grownups, would free up the downstairs bedroom that they were using, effectively enlarging the house.
And that's exactly what we did.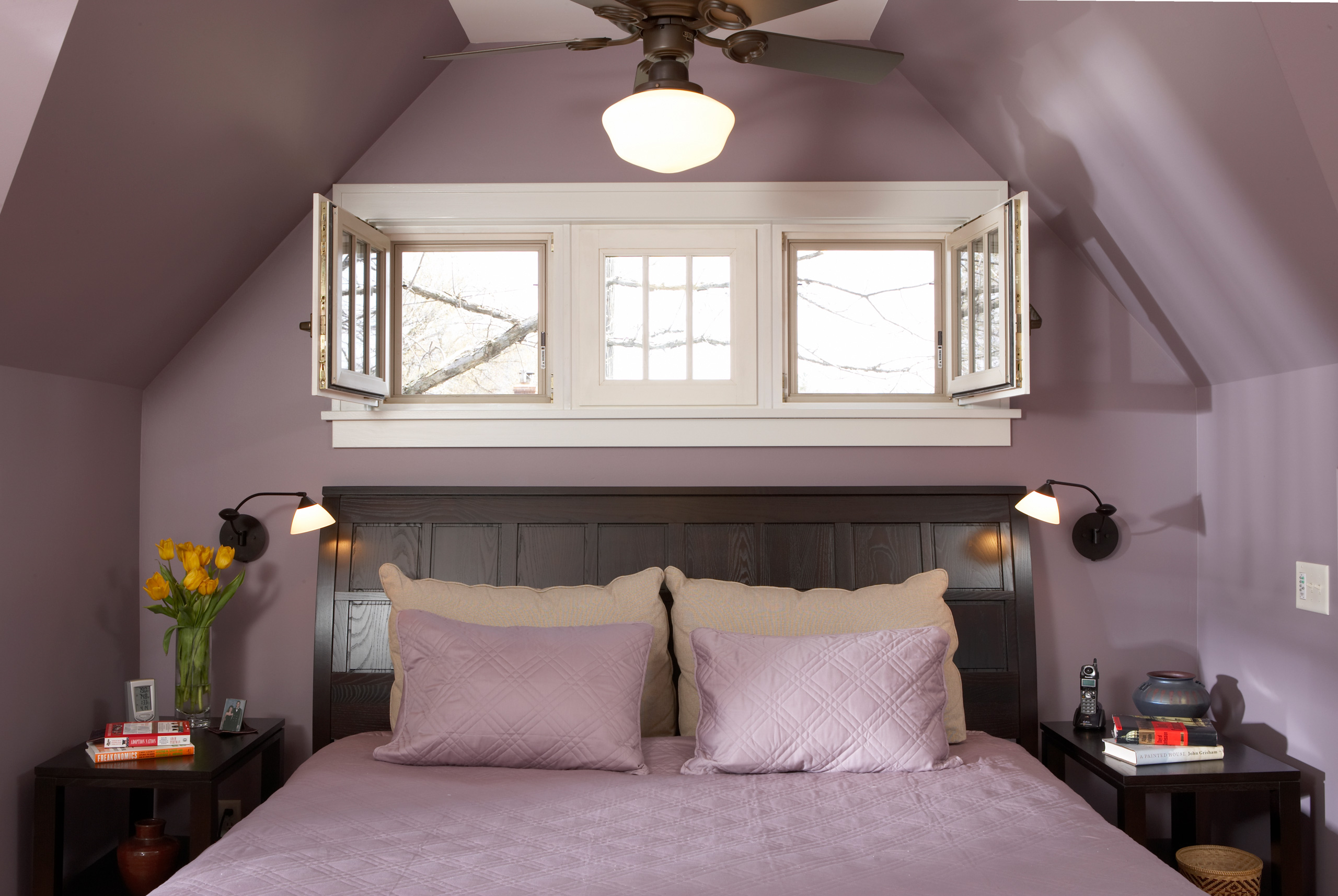 Maximizing the Space with Dormers, Roof, Planning
We lifted the roof above the stairs to get a little more headroom, and we created dormers on another side of the house to get more space above the bed.
The steep stairs leading up to the attic were replaced. In order to make the best use of every available square foot, we asked Mike and Vanessa to pre-select the furniture they wanted. We measured it carefully, then created a niche that perfectly fit their king-sized bed and two nightstands.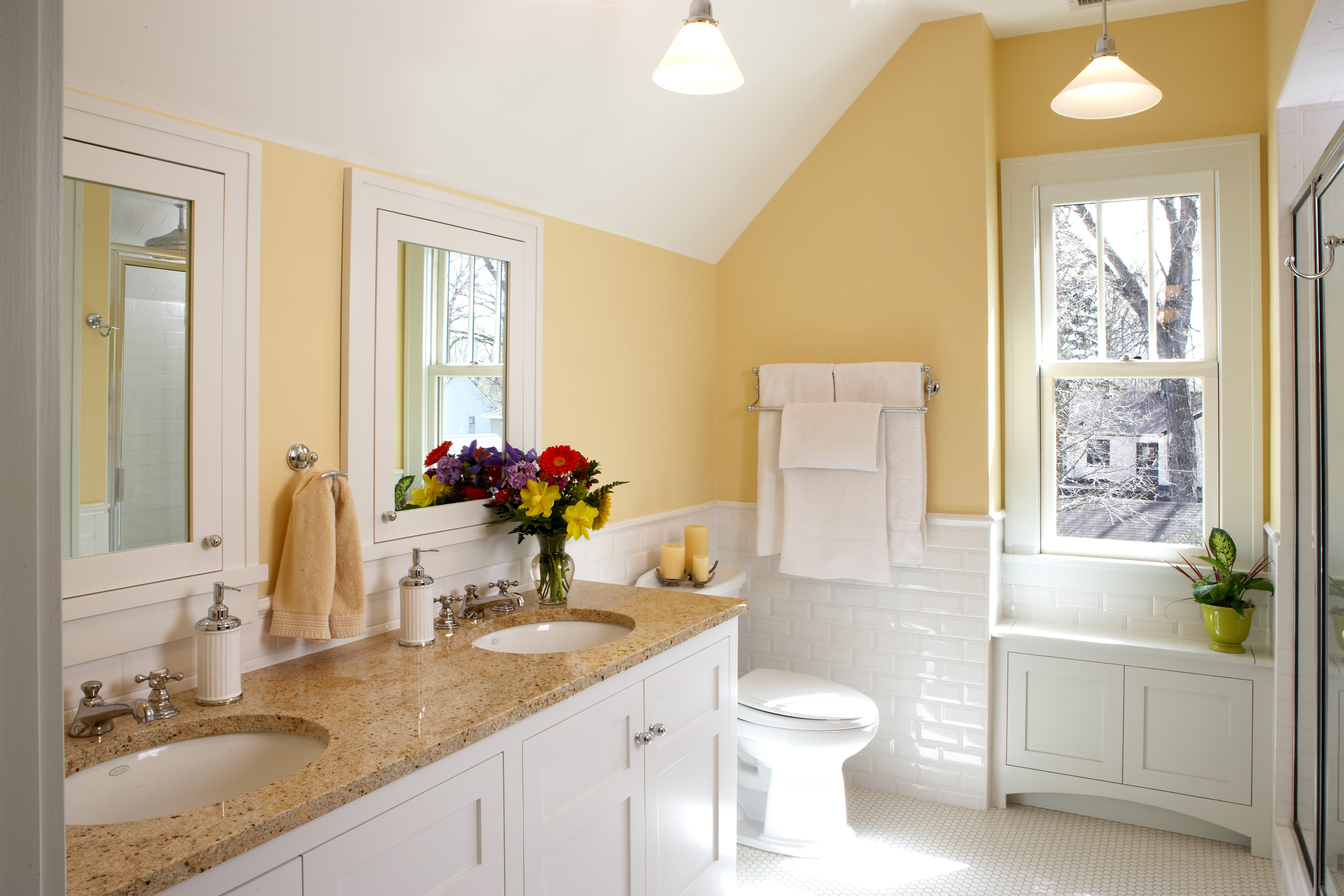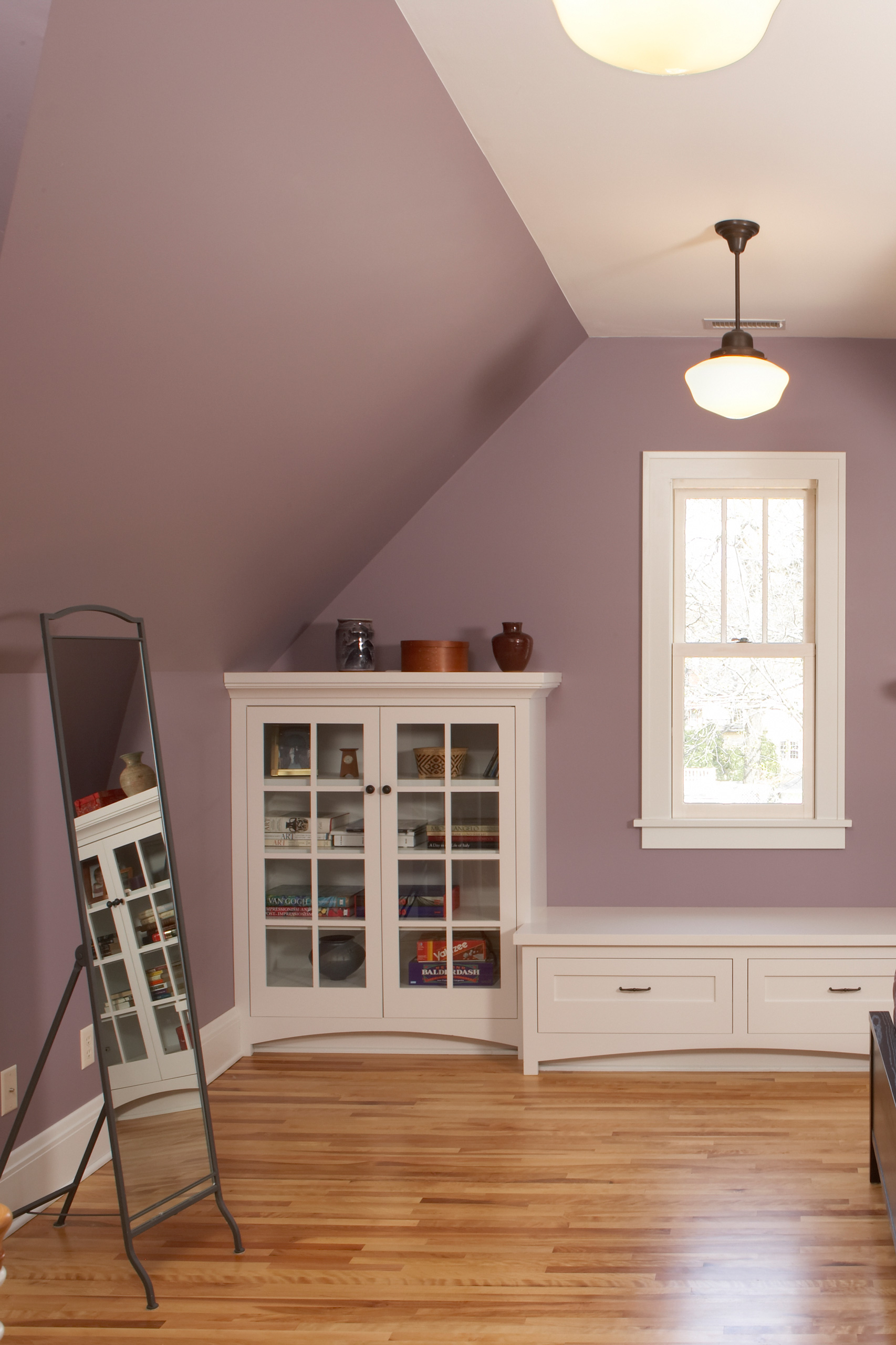 Minneapolis Attic Design is a Spacious Sanctuary
In the end, the cluttered, underutilized, hard-to-access attic our clients had been living with for years became a spacious and inviting destination.
The cheerful new bathroom gives them a place to wake up and wind down in peace. And custom built-in cabinets provide efficient and much-needed storage.
In fact, they consider this Minneapolis attic design a kind of sanctuary, remote from the rest of the house, where they can replenish and restore. And their kids have more room to do what kids do, downstairs.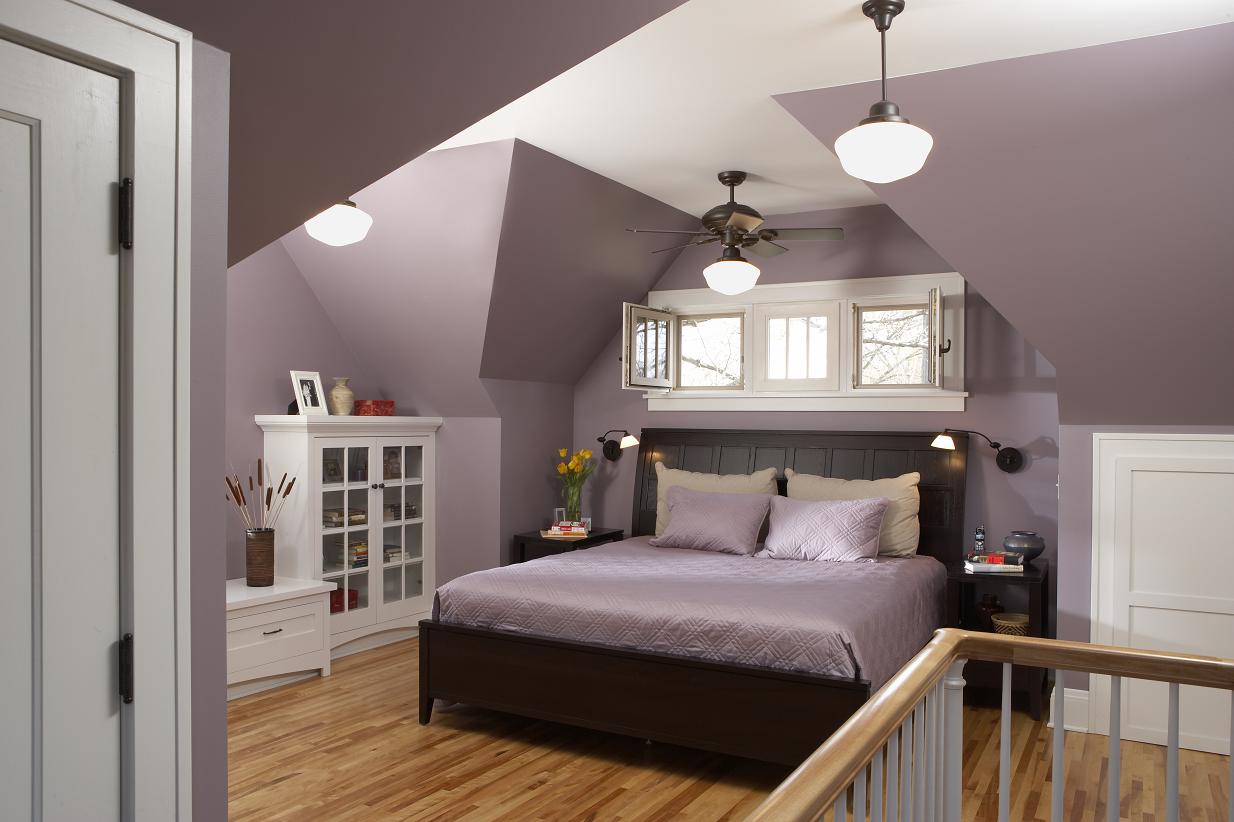 It's the same house but they no longer feel cramped. Simply by identifying and repurposing existing "nameless space," Mike and Vanessa were able to enlarge their home.