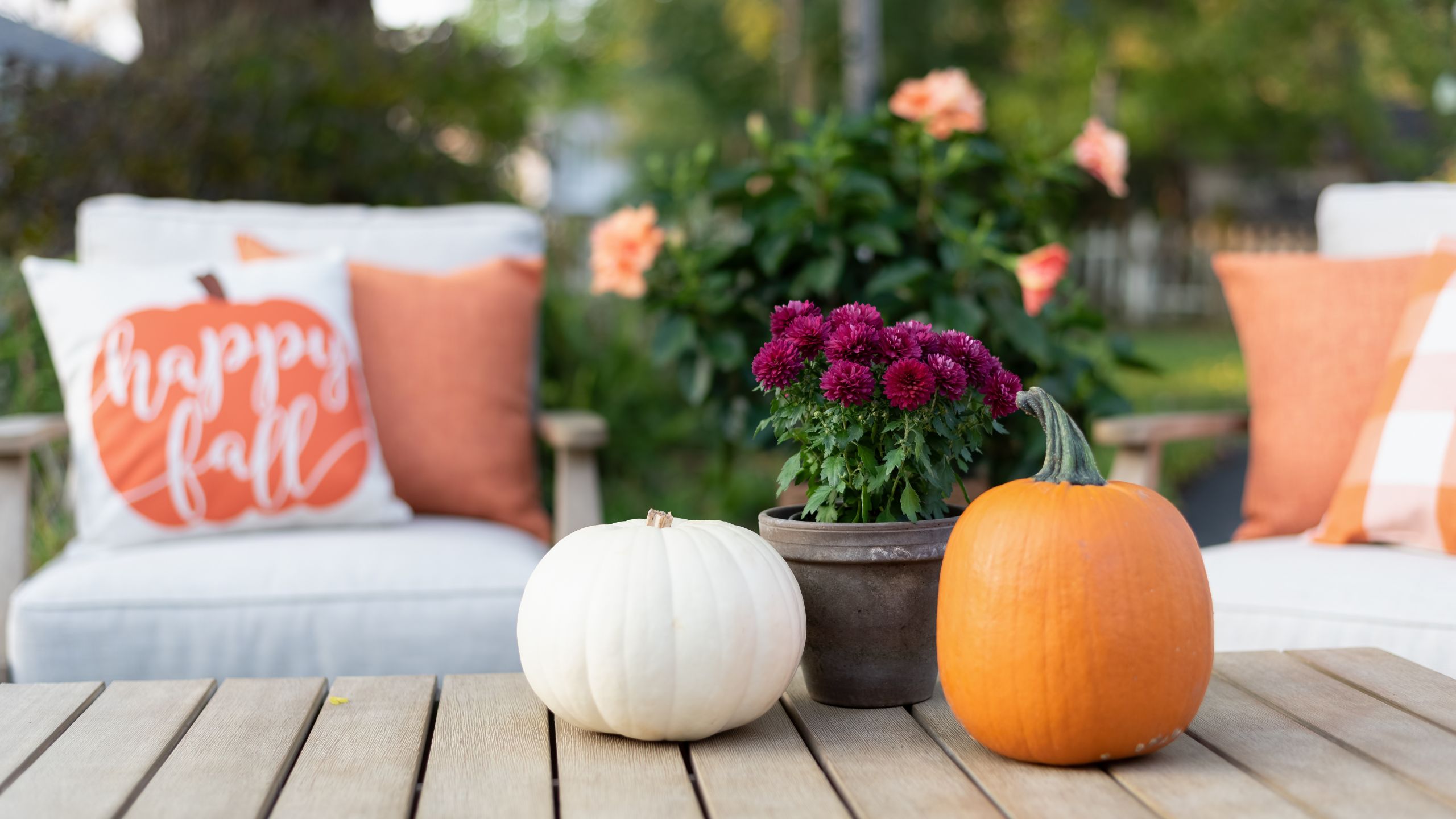 OUTDOOR HOME IMPROVEMENTS
6 Ways to Update Your Outdoor Space
Autumn is the perfect time for outdoor home improvements.
While many people typically start thinking about their outdoor spaces in spring, fall is an excellent time for outdoor home improvements. You get to avoid the springtime rush, and there's plenty of time to enjoy fall evenings around a fire (and with fewer bugs). Most importantly, you'll have everything ready to enjoy throughout the entire summer. Here are 5 ideas to help get you started:
#1: Move to the front yard
Ever since the pandemic, patios have been popping up in front yards. Friends and neighbors can stop by and catch up when you're in the front yard. Whether you have a small area for a couple of chairs or a patio that extends across the front of your house, it's a great way to connect with your neighborhood.
#2: Level up
If you have the room, add a level—or two—to your deck. Multiple levels add interest, style, and space for large gatherings. Designate levels for different functions; for example, put the grill and dining area on one level, a comfy seating area on another level, and a spa or outdoor pool on the ground level.
#3: Build a crackling fire
Whether you install a fire pit, fire table, or outdoor fireplace, it's a great way to draw people together. Some of the best conversations happen next to a fire when people can focus on conversation or just sit quietly together.
#4: Turn on the lights
Exterior lights are an excellent tool for setting a mood. You can lead the eye while you light the space. Create the illusion of an outdoor room, spotlight unique design features, and connect the patio or deck to the surrounding landscape. Build your lighting scheme from the floor up, from in-floor lights and upward-facing spotlights to under-rail lighting, torch lights, lanterns, and string lights.
#5: Bring home entertainment outdoors
Imagine watching your favorite movie under the stars, enjoying the big game with friends, or dancing to your favorite tunes in the open air. Bringing home entertainment to your outdoor space can completely transform it into a lively and engaging area. To ensure a seamless integration of audio and visual technology in your outdoor space, we would suggest partnering with a local AV installer who specializes in outdoor entertainment solutions.
#6: Make it accessible
Add universal design features to provide maximum accessibility for your family and guests. For example, provide secure handrails for stairs, build low-rise steps and low-threshold doorways, and install levers instead of doorknobs.
Whether you're planning a small patio or a multi-level deck, build it to last with intention, solid materials, and style. It's time to start planning your summer home improvement projects. You're worth it.
Related Posts
Meet award-winning architect, Harvey Sherman. Green building designs focused on energy and resource efficiency have been a speciality of his since 1980.

Trends come and go. Timeless kitchen designs use cabinets and architectural designs that unify the kitchen with the rest of the home.

Entryway design tips to keep your gear organized and clear away clutter. Go vertical. Get creative with shoe storage. Keep it simple.