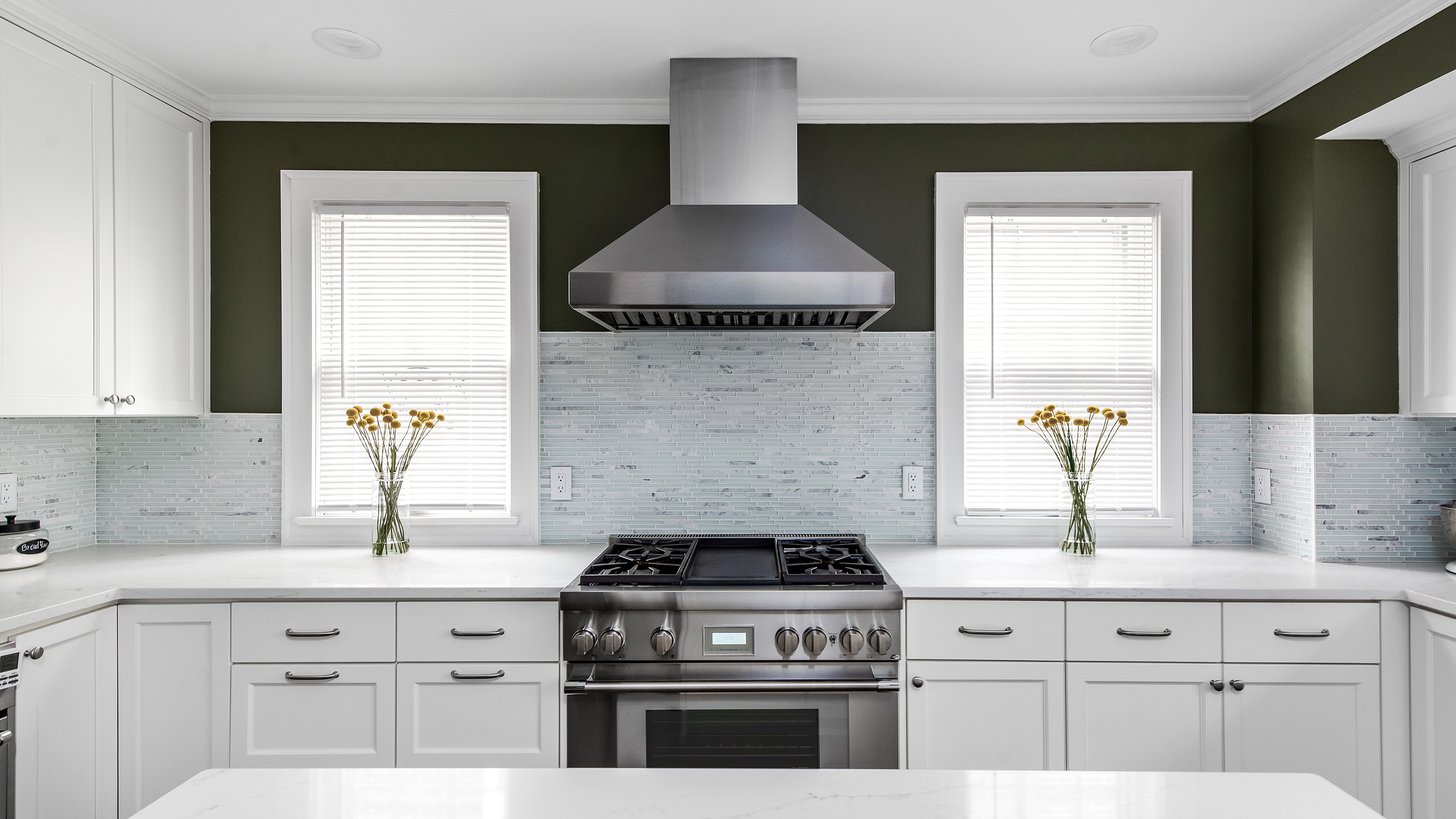 Minneapolis Kitchen Design and Renovation
Sunny Tangletown Classic
Bright new spaces and a smart solution for a better laundry
In this Minneapolis kitchen design, a 1920's center hall classic home is refreshed with bright new spaces. The new kitchen and sunroom are ready for friends and family to enjoy. Off of the kitchen, is a stylish bathroom with fun wallpaper. In the basement are repurposed cabinets and countertops to help spruce up and organize the laundry room. The homeowner also loves to collect pigs — can you spot them in the photos?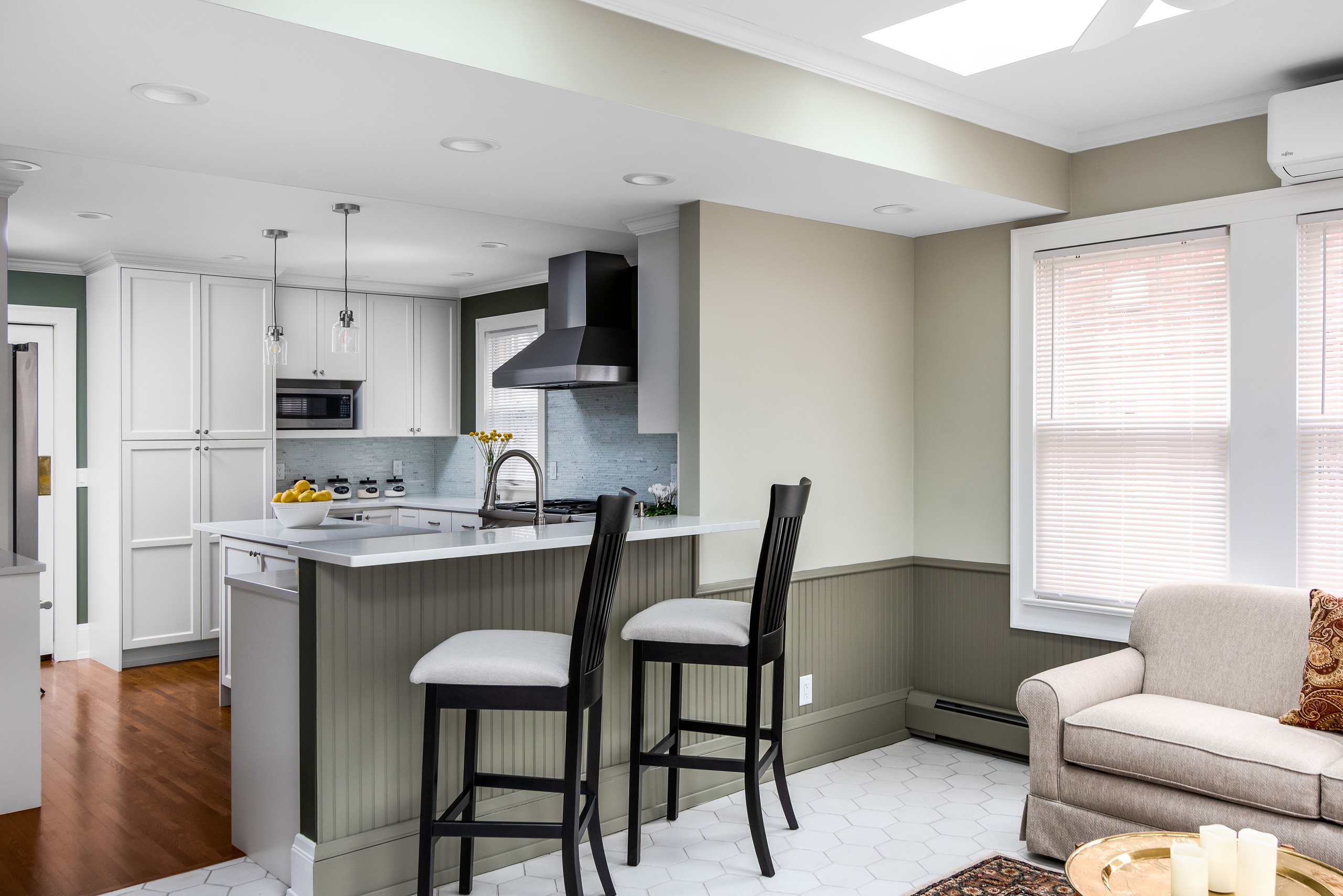 Knocking Down Walls
We knew how much this homeowner loves to entertain and we made a promise that we intended to keep. Improved, bright new spaces in time to house family and friends for Thanksgiving 2020. Despite the pandemic, we completed the day before. A big win for the team was removing the wall to open up the space and bring great light from the windows into the kitchen. Insulated floors and new windows keep the space enjoyable all year long.
Livable Sun Room
Before this space was a three-season porch making it unlivable for a majority of the year, however, it was a great refrigerator in the cold months! Transforming it into a sunroom completely changed the flow of the home. The homeowner admits that she now lives in this sunroom.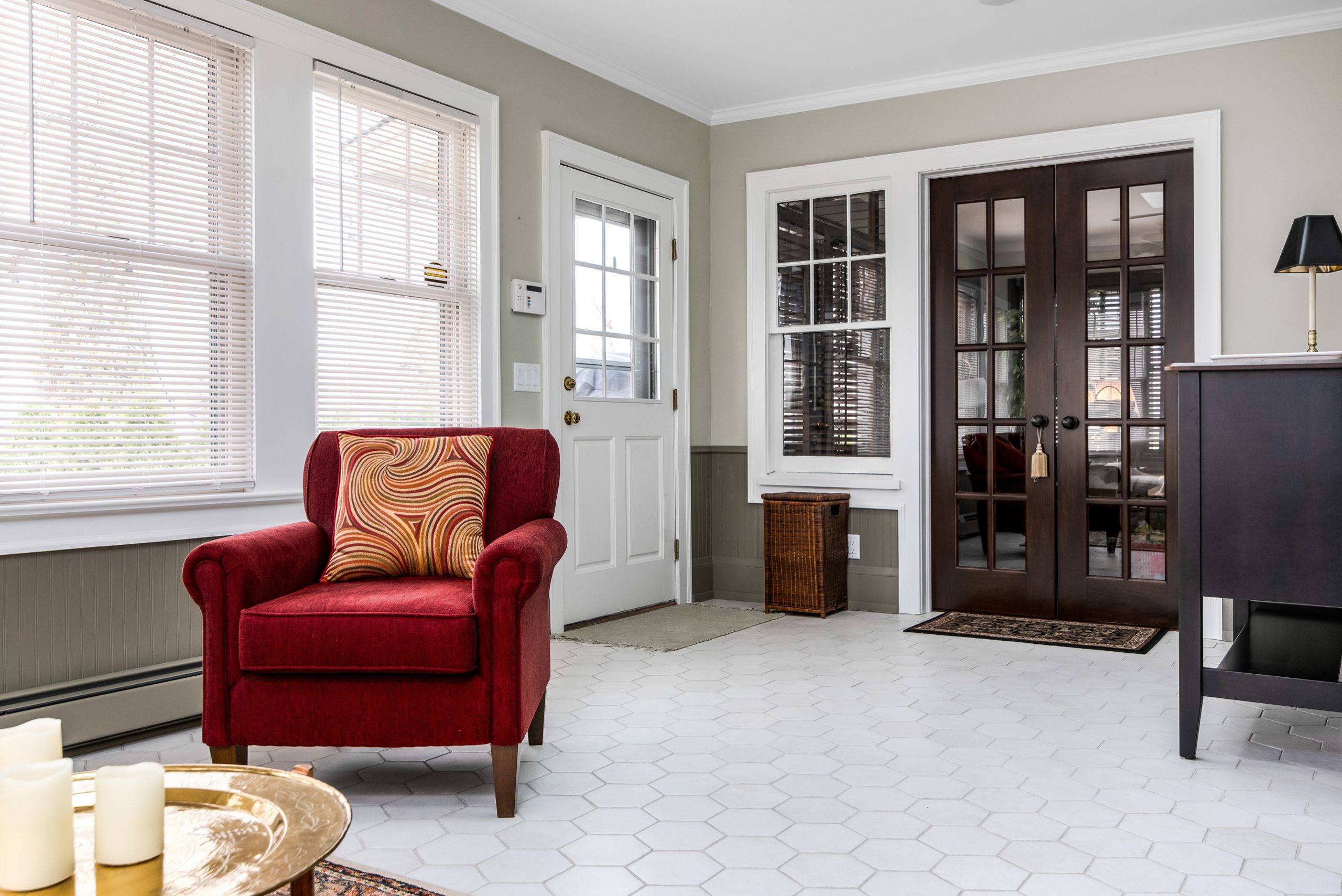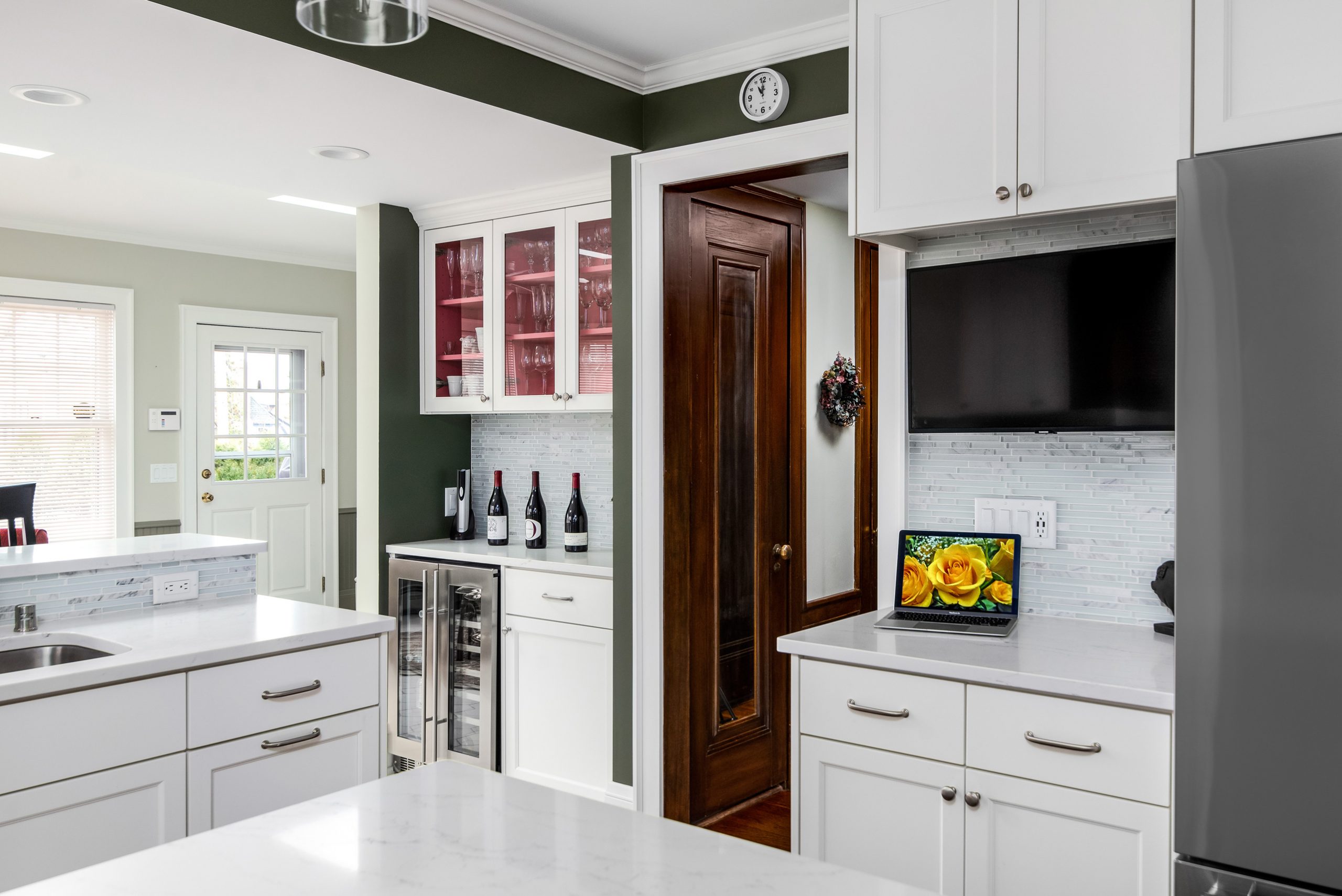 Wine and Coffee Bar
Don't look past this great pink wine and coffee bar! The wet bar is deep enough for wine storage, but there's still room behind it for "secret storage" – ½ of the hall closet was saved for the vacuum cleaner and stuff that isn't used often.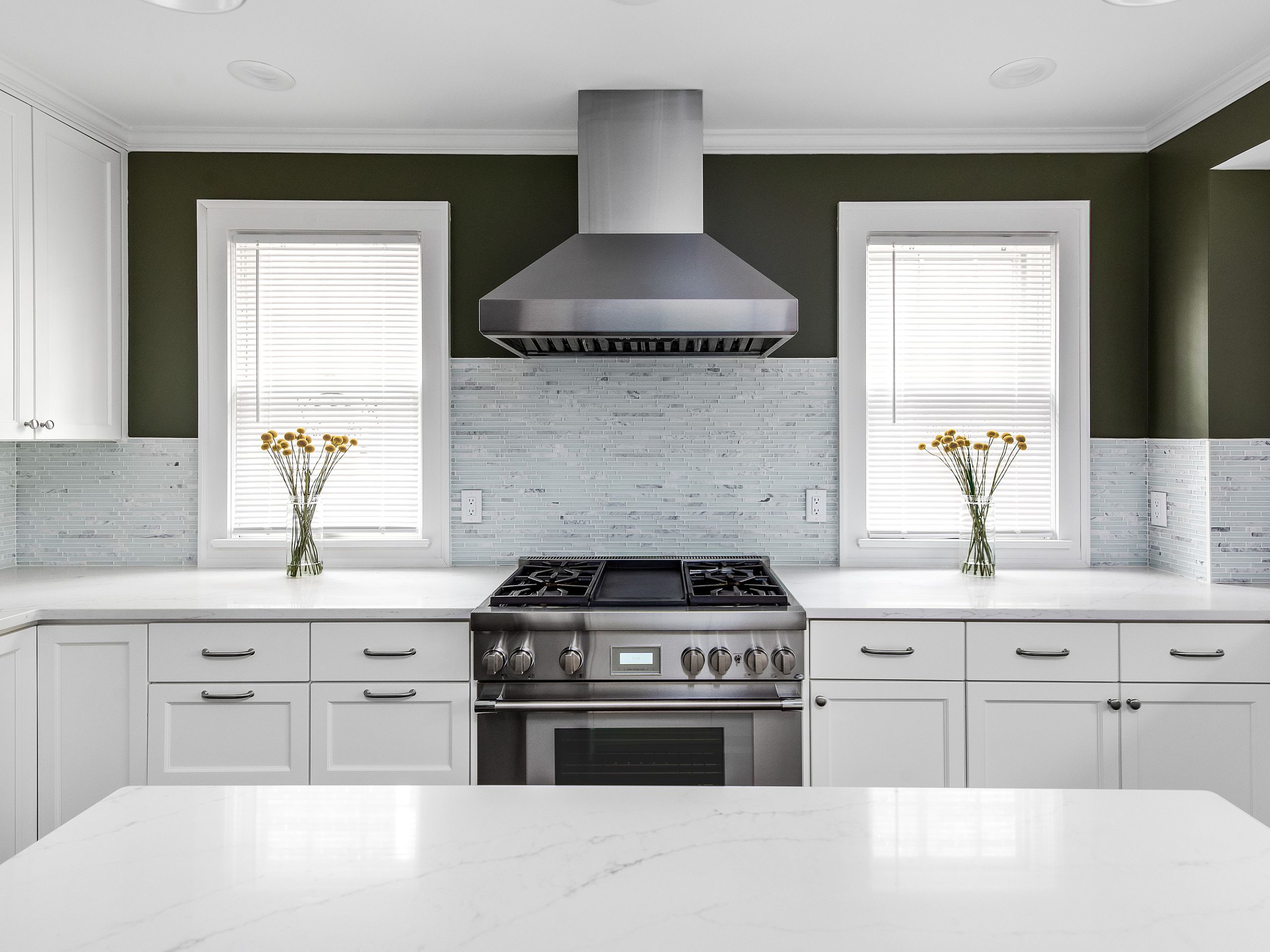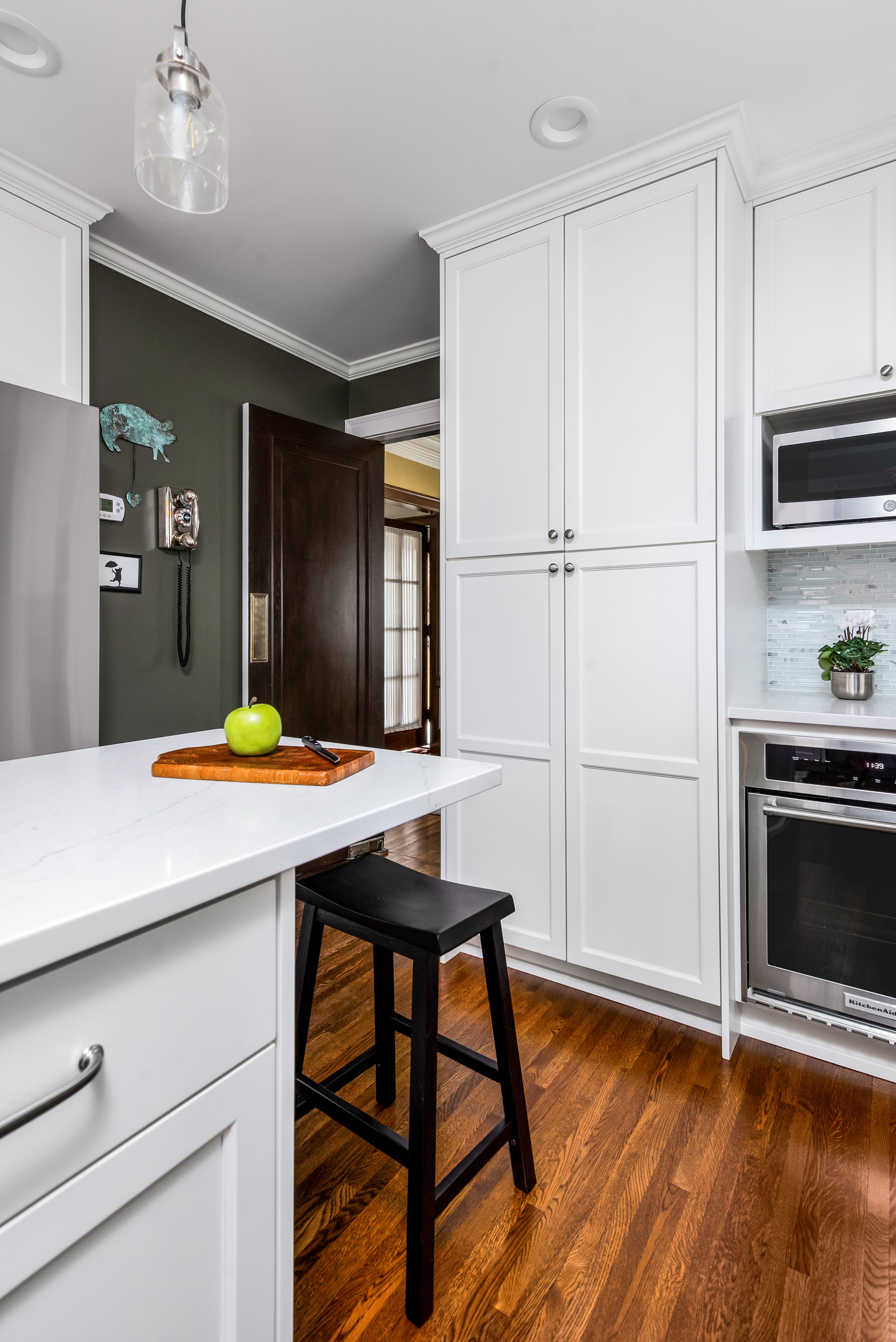 Ample space for people and storage.
Pantry with an enormous amount of storage. The narrow island allows for more than one cook, plus enough clearance for a wheelchair or walker.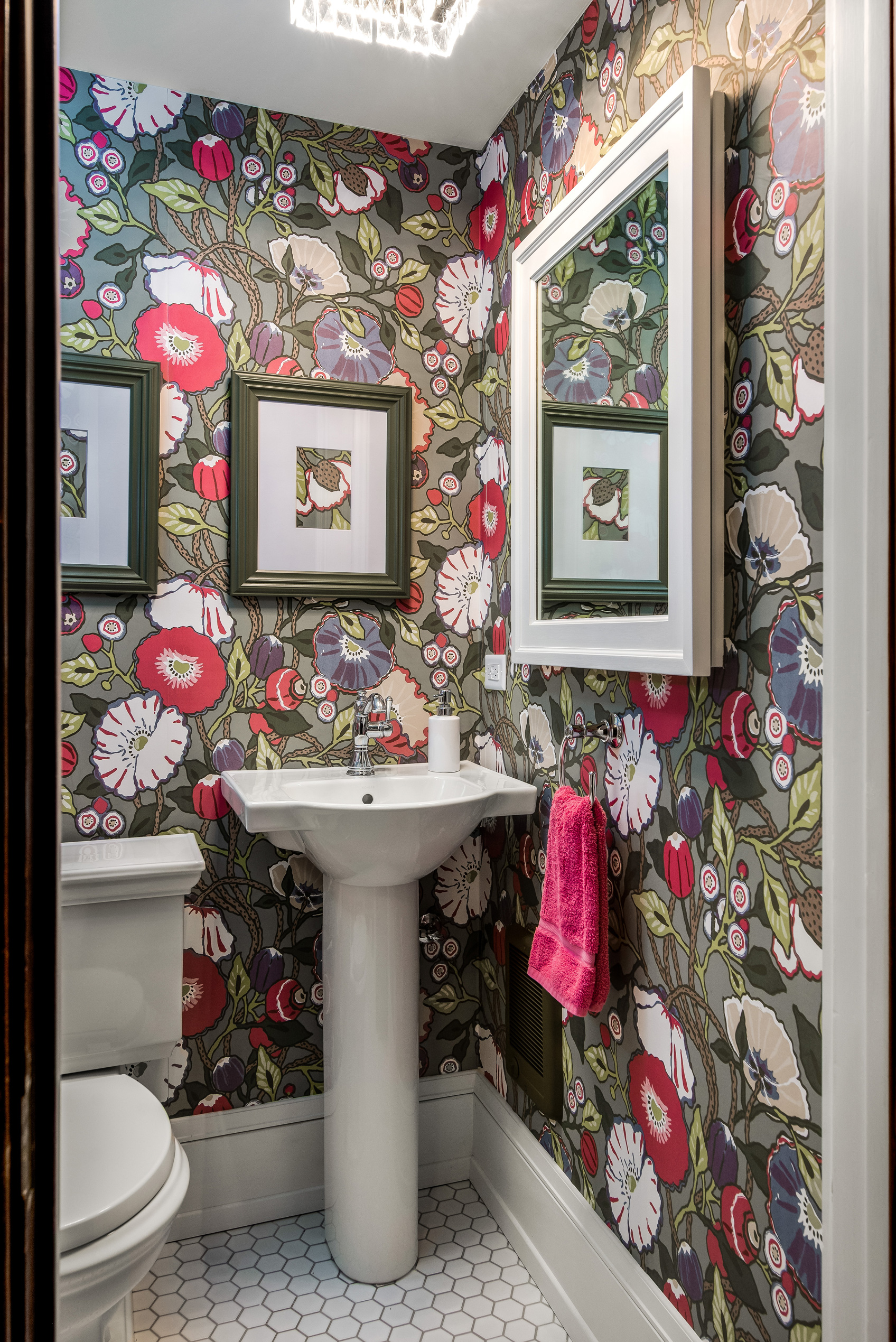 Vintage flair in the powder room.
Off of the kitchen is the powder room. The hexagon floor tile is a bit larger than the smaller mosaic tiles typically used and gives an updated take on a vintage floor tile. A bold and stylish floral wallpaper adds interest.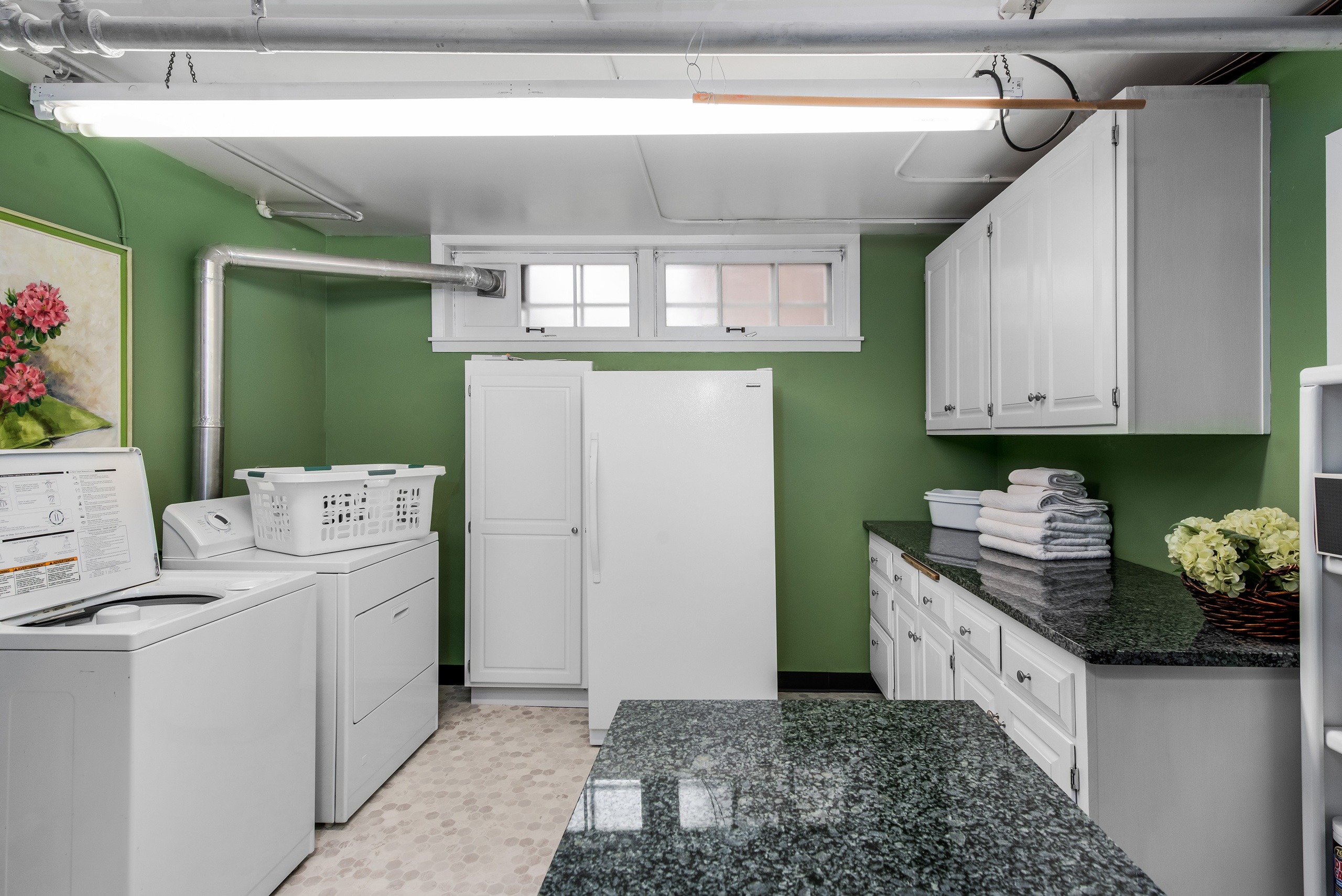 Repurposed Cabinets and Countertops
We took the old cabinets from the kitchen and re-purposed them along with the granite countertops and did a simple reorganizing of the existing space. A designated place at counter height for folding and sorting creates ease. New flooring and fresh paint, old fridge and microwave. The laundry is so much nicer than it used to be!  Check out these tips for a better basement laundry!